Hollywood movie fans may not know much about the Scandinavian film scene, but a number of Nordic citizens are pointing to an anomaly the region shares with other parts of the world.
Iceland, Finland, Norway, Sweden and Denmark may have scored high on the Global Gender Gap Index, with women doing well in politics and economics, but there's still a considerable gap in the film industry, a recent study revealed.
Sweden's Doris Film, founded in Gothenburg in 1999 as a network for people in the industry, came up with a project in 2003 aimed at exploring whether film, TV and media would look different if more women were in charge.
Its "Doris Manifesto" stipulated that all scripts be written by women, have a female leading character, primary decision making functions held by women, and original music composed by women.
The upshot: 700 short film scripts from which eight were selected through competitions and compiled into a full-length feature. They were shown individually or as one long film in 45 countries.
Despite stereotypes of sexual freedom, progressive ideas and cutting-edge modernity, Nordic women don't always get a fair shake in the media, in how they're depicted, or in employment opportunities, in that sector of their economies.
"It is worth noting that despite the many women in high editorial positions, the financial decisions within media houses are more likely to be made by men," wrote Maria Edström about Nordic women in journalism. "The high share of female editors-in-chief in Sweden is contrasted by the low share of women as board members and CEOs, as those positions are usually held by men."
She said despite a long history of women in the Nordic press, journalism continued to develop as a male-dominated field until the 1970s and that the concept of 'good' journalism remained male gendered.
A key distinction is that Nordic countries are not homogenous and cultural nuances exist between them, necessitating differing approaches to advertising.
Law professor Eva-Maria Svensson authored an interesting chapter on the "Nordic regulation of gender discriminatory advertisements" in which she used the common definition: (1) infringements of a person's sex and (2) stereotypical perceptions of the sexes.
The debate on gender discriminatory advertisements started in the Nordic countries in the 1970s in relation to the ambitions to adopt legislation on sex equality and the prohibition of sex discrimination. Only in Iceland, the provision on gender discriminatory advertisements came to be part of the Act on the Equal Status and Equal Rights of Women and Men. In Denmark and Norway the issue is considered to be under the scope of their Marketing Acts, and in Finland, under the Act on Consumer Protection. In Sweden, the issue is handed over to a self-regulatory body. Self-regulatory bodies are complementary to the Finnish provisions.
An initiative by Norwegian youth organizations wants legislation requiring the labeling of retouched advertising.
Contributor Runa Fjellanger complained that ads were forcing young people to compare their bodies with unattainable images presented by the advertising industry.
"This causes self-esteem issues, eating disorders and depression amongst young people," she explained, adding that the consequences could be severe.
One doesn't often think of gaming as a gender-specific business, but the publishers dedicated a section on women in technology and computer games.
Start telling the story of female gamers and developers, insisted Finnish broadcaster and contributor Johanna Koljonen, given the exploding growth of that segment of the media industry and its very lucrative market.
"Most of the challenges limiting women in gaming circle back to the factually false narrative in which games are made by men for men, and where gaming culture is produced and consumed by men," she said.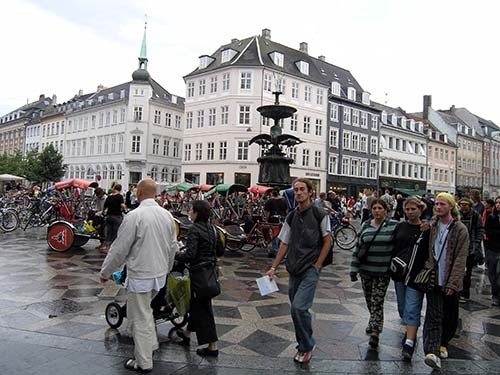 How do Danes perceive gaming? (Abu-Fadil)
It provides a wealth of information by specialists from academia, civil society, activism and industry.