By Naja Bland, Youthbuild Philadelphia Charter School Graduate, VP National Young Leaders Council, YouthBuild USA
In life, we all make choices, whether good or bad. These choices always lead us somewhere, some good, and some bad. When I was younger, I made some choices that limited my potential. I decided not to go to high school. Later, I tried to earn my GED but was unsuccessful. While working for minimum wage in a clothing store, I had a moment of clarity about how my previous choices left me needing an education.
In my search to complete my education, I found YouthBuild Philadelphia Charter School. YouthBuild helped instill in me the importance of being a leader, taking responsibility for my actions, staying drug free, and setting goals for myself that I was determined to achieve. With help from my Dean and other students, I ran community meetings of my entire class. I engaged in community service at hospitals, nursing homes, and other schools. I enjoyed giving back to my community with a team of young leaders like me, who were trying to accomplish the one thing most people yearn for--positive success.
I graduated from YouthBuild Philadelphia with my high school diploma, high honors, and many awards. In return for my YouthBuild community service, I earned an AmeriCorps education award that helped me pay for college. I earned my certification as a Certified Nursing Assistant and now work full-time. I love the work I do, helping elderly people who are no longer in their homes and placed in an unfamiliar facility. It is my honor to care for them. Caring for another human being is not a job, it's one of the greatest acts we can do for someone else. I will continue to pursue my education and keep my patients' health and dignity as my utmost concern.
Two years after graduating from YouthBuild, I am completing my last prerequisite to enter a registered nursing program. My long-term goal is to own my own home health aide agency. I will teach others who want to be nurse's aides the skills they need to be effective caregivers in their communities. I continue to be a leader, as I am Vice President of the YouthBuild USA National Young Leaders Council, contributing to policy-making and planning for the YouthBuild field.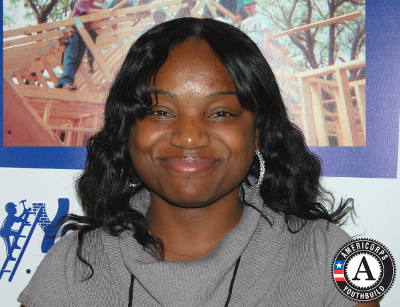 YouthBuild helped me with my transformation. I hope other young people like me get the same options to make good choices and achieve their personal goals.
Calling all HuffPost superfans!
Sign up for membership to become a founding member and help shape HuffPost's next chapter