There have been some big, splashy headlines recently sensationalizing high-profile commencement speaker cancellations. What's gotten less attention is the fact that the value of higher education in America has reached a crossroads. Today, graduates from America's universities are faced with $1.2 trillion of crippling loan debt -- that's higher than the total amount of the credit card debt nationally.
Recently, I had the privilege of participating in commencement exercises at the University of Maryland. As I looked out at the class of 2014, I felt a deep sense of hope and promise for our state and our nation. But even as I watched delighted relatives, friends and supporters cheer as their loved ones walked across the stage, I couldn't help but be reminded of these startling statistics on student debt.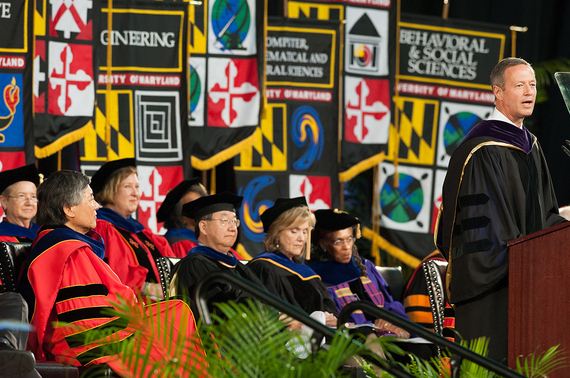 Recognizing the need to address the impact of all this student debt, President Obama signed Income-Based Repayment (IBR) into law in 2010 -- a plan that caps required monthly payments on the major types of federal student loans at a level intended to be affordable based on income and family size. For example, a nurse making $45,000 a year with $60,000 in federal student loans would owe $690 per month in loan payments. The currently available IBR plan would reduce her payment to $358 a month, slicing her payments almost in half. That makes a huge difference to family trying to budget to pay bills and keep food on the table.
In Maryland, we're doing our part, making the better choice to invest in building the skills and talents of our people, even as we faced the aftershocks of the national recession. In addition to holding down tuition, we're taking concrete steps to improve STEM degree attainment; accelerate conversions to digital learning environments in local school districts with a $3.5 million investment our Digital Learning Fund in the FY15 budget as well as a $1.4 million investment in the Early College Innovation Fund to support creating and expanding early college access programs. And by making smart, sound investments in new academic facilities and programs, we're preparing Maryland students to compete in the 21st century global economy.
These investments also relieve debt burdens for middle-class families and by extension, strengthen our entire economy. In 2013, Maryland had the second highest job creation rate of any state in the Mid Atlantic region -- faster than both Pennsylvania and Virginia. And we've leveraged the additional revenue to invest $1.4 billion in higher education in the FY15 budget, a 6.1 percent increase over last year. Combined with record funding for state community colleges over the last seven years, Marylanders can now attain the training they need to jumpstart their careers in emerging industries -- like cyber and biotech -- and do so without taking on breathtaking debt.
The solution to our challenges won't be simple, nor will it be easy -- but together, we can find ways to do more. With student loan debt taking up six percent of our total national debt, this is an issue affecting our collective economic future. State coffers have begun to rebound, and so there's more opportunity for governments to scale up investments in higher education. We have to do everything we can to ensure each graduate walks across that stage into a brighter future free of the tangled web of loan debt.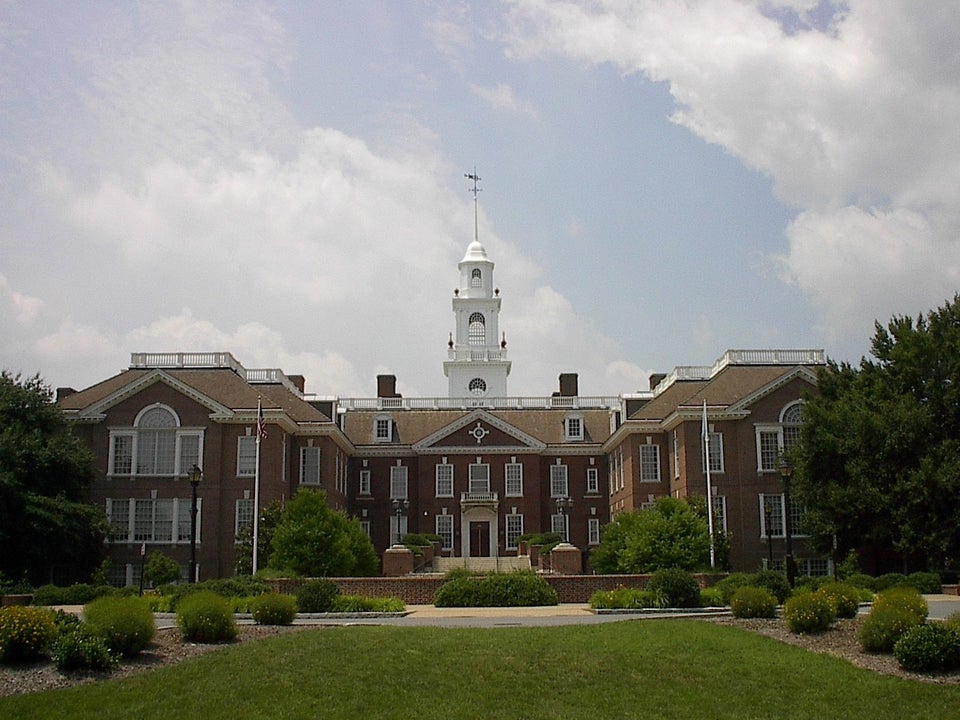 States With Highest Average Student Debt - TICAS - Class Of 2012