 When was the last time you gathered a group of your various close friends together? Just stopped the madness and everyday stuff and took a step back to enjoy the people in your life that you forget to make time for so you can rekindle that spark, a conversation, the interest and the escape. It's so easy for time to slip by and you haven't seen a friend who you enjoy being with. We create all kinds of excuses but it's really so rewarding and inspiring. So indulge yourself.
I recently had a business trip to New York and decided to stay Friday night instead of returning home to my husband and kids as I always do after a week of travel. It gave me a full day of meetings on Friday instead of having to leave early in snow and Friday afternoon traffic, but more importantly, I took the opportunity to get a group of my four closest girlfriends (and my fabulous college-age niece) together for dinner.
What was particularly fun was that they've all been in my life for different periods of time -- from 10 years old, 14 years old, and 35++. They're all my closest friends and yet all so very different and it's fun bringing them together knowing that I'm the common thread.
The chatter went from work to food to dates to kids, and more. What I observed felt like all the pieces of my life in front of me and the important role that friends play in our lives and who we are. Our friends are such a reflection of us -- all the different shades of our personalities, the facets of our soul, the distinct characters that we play at different times in our lives. They bring out the best in us; reflect back to us the worst in us. Some are honest and help us evolve, some are not and that validates who we want to be. They're there when we're celebrating life and hold us up when we go through challenges and possible reinventions that help us grow. Each one serves a different purpose and we love them for that. Our role is to be a part of our friends' lives too -- serving just that same function to them.
Yes, we're all busy but if we don't stop and indulge in our friendships, we're missing out on a big part of what nurtures our soul.
If you haven't recently taken the time, I highly recommend it, for no reason in particular but to put a smile on your face.
Enjoy those friendships and Happy Reinventing!
Friendship... is not something you learn in school. But if you haven't learned the meaning of friendship, you really haven't learned anything
In everyone's life, at some time, our inner fire goes out. It is then burst into flame by an encounter with another human being. We should all be thankful for those people who rekindle the inner spirit.
A friend is someone who gives you total freedom to be yourself.
Please share your stories with us -- visit our fabulous new website and join the conversation - www.TheReinventionExchange.com; see the great links to others inspiring websites and content on the "Get Inspired" page; sign up for the newsletter and please share with everyone.
Follow me on:
TWITTER: @KathiSR #HappyReinventing
Facebook: The Reinvention Exchange
LinkedIn: The Reinvention Exchange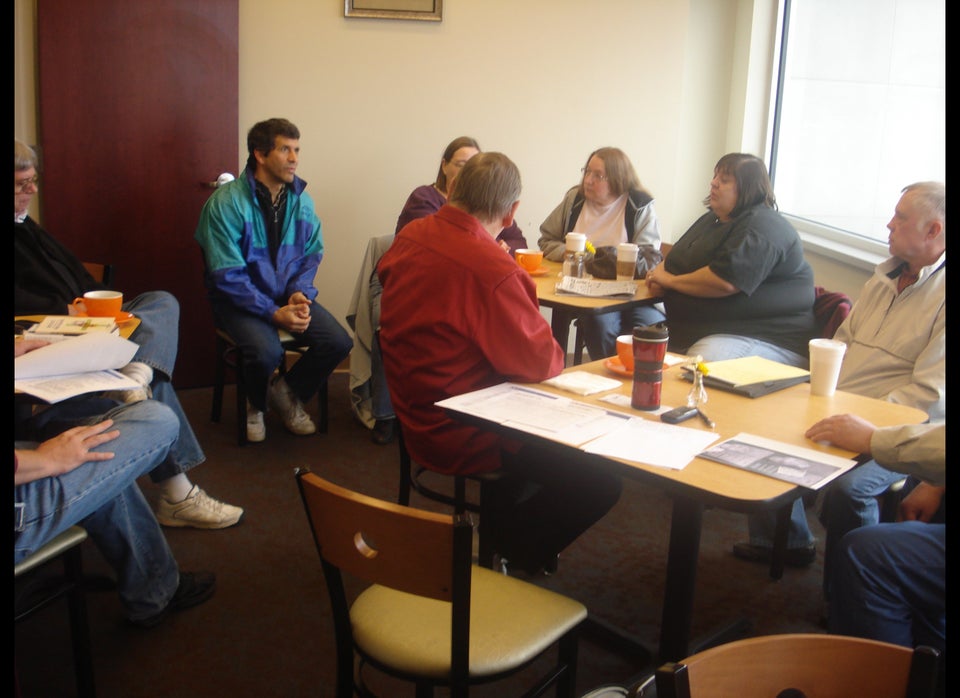 7 Ways To Make Friends Post 50
Popular in the Community