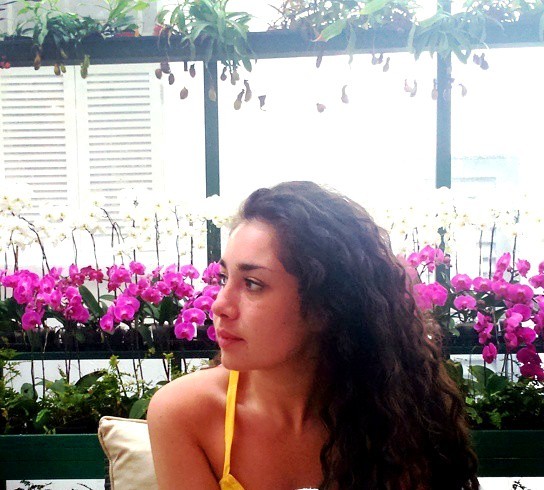 I've always been fascinated by how people see three things: good, change, and value. It's this curiosity that first sparked my interest in the Philanthropy space. I'm pleased to say that my nosy streak has not gone unused in my current role as the Relationship and New Business Manager at Prism the Gift Fund -- a UK Donor Advised Fund assisting High Net Worth Individuals with their philanthropy.
Working at Prism the Gift Fund gives unique insight into the social impact space - we work alongside people with big ideas, big money, and sometimes both, to provide them with a solution that increases their impact in the charitable sector. What we do can be seen by some as more "traditional." New models and schools of thought are constantly evolving and refining the social impact landscape; however that is not to say that there isn't considerable innovation in the philanthropy space.
In fact, this drew me to this area in the first place was its rapid development, changing goal posts and constantly changing stakeholders. The conversation has moved rapidly from one of simple grants to a wider idea of impact -- both in terms of what the money delivers that is tangible and measurable, and in terms of what we can do as individuals to maximise the positive effect we have on the world.
The philanthropy space is additionally evolving in terms of vehicles for charitable giving, demography, distribution, method of participation and interaction between donors and organisations. There have been several reports that illustrate the changing face and shape of philanthropy over recent years, including annual commentaries on major gifts such as The Million Pound Donor Report from Coutts, and more general surveys on the state of giving such as the World Giving Index published by CAF. There are indications in both of these reports that the face of philanthropy is changing, both structurally and socially.
Those who participate in philanthropic activity often have the means to influence and spur on developments in wider society, outside the sector -- nothing has been more noticeable in this regard than the increased popularity of social investments and social enterprise organisations, often championed by the latest generation of entrepreneurial wealth. These structures combine business and philanthropy -- often applying a profit motive or a business case to a solvable social problem.
Over the past 5 years there has been an explosion of interest in this sort of structure, as recognized by the announcement of a new UK Social Investment Tax Relief in 2014 to further increase their appeal.
Additionally, donors are combining their efforts and forming collectives such as giving circles. These give donors a network of like minded individuals who are all able to learn from each other's experiences and make informed and impactful decisions around their giving. Though the charitable sector is increasing its transparency on the whole, the personal nature of participating in philanthropic giving means that donors are often not solely satisfied by financial statements and reports; anecdotal and peer based evidence is also valued.
Working in a sector that has the ability to change at such a brilliant rate is something I'm very inspired by; it's fascinating to see how people approach problems in different ways, and where they find that sweet spot where they can make a choice of value to create a change for the better.
Philanthropy is by no means a cure all, nor the only way to create social impact. However, looking at how people give and what they perceive as being worth giving to, can inform those looking at the social impact space of a "traditional method" of creating social benefit, and more importantly what gaps traditional methods have left, and even how things could be done better.
These are some of the themes explored and celebrated by UK based social enterprise Pioneers for Change. Their inaugural 6-month Fellowship kicked off on 23 and 24 March, 2015 in London. Pioneers for Change is an initiative of Adessy Associates.
About Morgan Kainth
Morgan Kainth is a Relationship Manager for Prism the Gift Fund, a UK registered charity set up to encourage funds into the charitable sector through streamlining administration and providing Donor Advised Fund services for HNW and UHNW Individuals and Families.
Calling all HuffPost superfans!
Sign up for membership to become a founding member and help shape HuffPost's next chapter