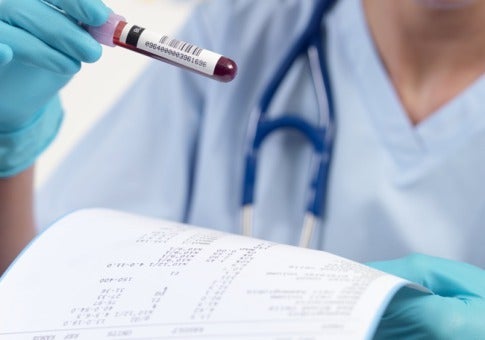 Whilst undoubtedly valuable, there are various medical procedures that are not especially comfortable. Thankfully, technology is at hand to reduce this discomfort. At the lower end of the discomfort scale is the measurement of blood glucose.
German startup DiaMonTech have developed a non-invasive means of measuring ones blood glucose levels. Their technology uses infrared laser to measure the presence of glucose molecules in the blood. As well as being non-invasive, the technology is also fast, and can return a reading within 15 seconds. Rather than the finger prick that is the traditional way of delivering the reading, all users have to do is place their finger on a sensor inside the device and their glucose levels will be displayed on the screen in real-time.
"Developing a non-invasive device for the management of diabetes has been our top priority since day one," the team say. "With so many other devices that require a break to the skin, and with millions worldwide suffering from this disease, we made it our mission to help make the day-to-day monitoring of diabetes more manageable and less intrusive."
Improving prostate cancer detection
It's hard to imagine a more invasive procedure than the rectal examination that is used to test for prostate cancer. Not only is the procedure extremely invasive, but also often fails to distinguish between aggressive and benign cancers, thus forcing men to undergo unnecessary prostate biopsies.
Swedish startup Stockholm3 have developed a non-invasive screening method that is not only more comfortable for the patient to have, but is also better able at detecting aggressive cancers and reducing the number of unnecessary biopsies by around 50%.
The results are provided in an easy-to-interpret recommendation that the team hope will make it easier for doctors to make the correct decision regarding further treatment. The team also hope that it will encourage men to have frequent tests and gain a better understanding of their personal risk profile.
The blood-based test analyzes five protein markers and over 100 genetic markers. It's already been evaluated in nearly 60,000 men and is currently available as a Lab Developed Test in Sweden.
"The Stockholm3 test finds 20% more men with aggressive prostate cancer and at the same time reduces the number of unnecessary biopsies by 50%. So it is a big improvement compared to clinical practice. In the roll-out we will complement the Stockholm3 test with MRI. This will further increase the detection of aggressive cancers and further reduce the number of unnecessary tests," the team say.
Both startups provide a fascinating glimpse into the direction of travel for medical testing across a range of conditions. It will be interesting to track the progress of both companies over the coming year.
Related
Popular in the Community