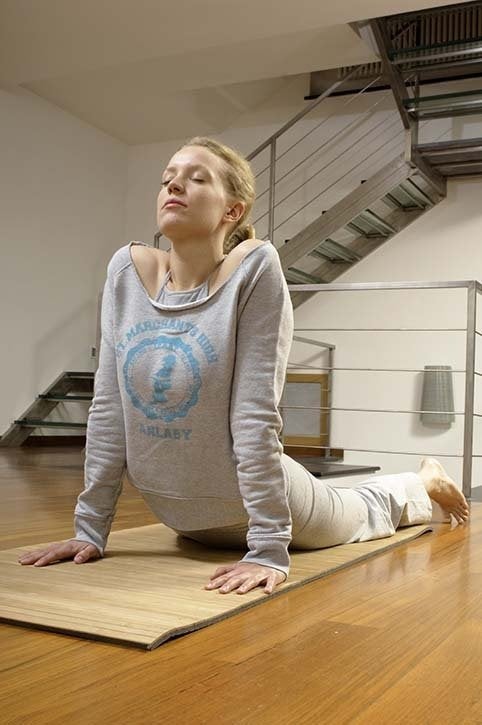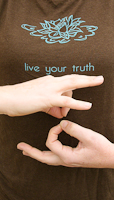 Yogaworks has opened a new studio in New York, at the corner of Broadway and Grand Street. It's got bamboo floors, showers with impressive pressure, electronically-locking lockers and walls painted in restful Ralph Lauren colors. The only thing missing? People. On the two days we went there there were few students. What's wrong with this yoga picture?
Disclosure: I'm not going to rag on Yogaworks too badly. They gave us two free classes. But I think the empty studios are symptomatic of a pricing and marketing approach that is not working. For you non-yogis, bear with me, because this will become a metaphor for monetizing the web, particularly web journalism. (Metaphors, like yoga positions, can be bent a lot.) Ready? Ok, take a deep breath and let it out slowly.
The new Yogaworks in New York is built on a gym membership pricing plan. They want you to pay a monthly fee plus initiation, just like Crunch Gym or Spectrum. It's a common model in NY and I suppose the Yogaworks brain trust figures they'll grab some gym rats seeking to convert their sweat into salvation. But it's old school.
They don't want walk-ins - they just want your money. Up front. I'm supposed to be hearing "Om" when I walk into a studio, but at Yogaworks Soho I hear "pay me now."
In Santa Monica, several new studios have opened within blocks of each other. YogaCo, Bhakti Yoga Shala and Yogis Anonymous work on a different pricing plan. You pay what you want. No membership, no set fee. Walk-ins are ok. You may not get a fancy shower (actually at YogaCo, you do) but you get a sense of connection with the teacher because you are paying him or her directly. They're not working for a corporation; it's a collective. Donation-based yoga is an old model from India, and truth be told, the teachers don't profit unless they get bodies on the mats. That's because they rent the space from the studio owner, and the students are reimbursing the teacher for that rental. More students, you profit. Less, you're in the hole. It's a problem similar to that faced by online journalists and other content providers. Hey, what's that sound you're hearing? It's the creaky gears of my metaphor turning.
Think about all that's free to the user on the web: Google, Twitter, Facebook. Successful? Google had $21.9 billion in revenue last year. Facebook, with 300 million users, just turned profitable. Twitter? Get back to you on that. Point is, free access works on the web and it can be monetized. Free services like Pandora and last.fm have ads, but you can pay to get rid of them.
Walter Isaacson, a smart fellow, has advocated the subscription model for online newspaper content. But you lock off access, you lock out users and you get the empty studio syndrome.
My metaphor is flawed, of course. Netflix is a successful subscription model with a low-price point, and yoga teachers don't make enough money unless their classes are packed. Imagine, however, if they tried some of the Web's dumber ideas to generate cash? How about pop up ads projected on the wall during class? Or the teacher who casually mentions that she loves Manduka brand mats? Weaving ads into content is even happening on Twitter. The next Tweet you read may be a plug, which is beyond irritating. Just thinking about it, I might have to do a yoga class to calm down.
All the same, I'd rather buy my yoga salvation like music on iTunes - pay as I go, no subliminal ads, no subscriptions.