Man it was cold. The thermometer at the hotel was showing -20. I shouldn't have been too surprised, it was after all late December in Yellowstone National Park. I was wondering how any animal survives in that sort of cold when I saw large brown clumps off in the distance. As the snow coaches got closer, it was clear these were bison -- and a lot of them. There's something about bison that strike a deep and resonant chord in me. It's not just because they're part of the National Park Service logo; bison are iconic symbols of our history. Our group got out of the vans, snapped some photos, stomped our feet to stay warm, and marveled at their adaptability to harsh conditions. Although it was really cold, everyone in our group was smiling. What is it about bison that could have a dozen different people from wildly different backgrounds grinning like Cheshire cats? And why do we have an obligation to protect them?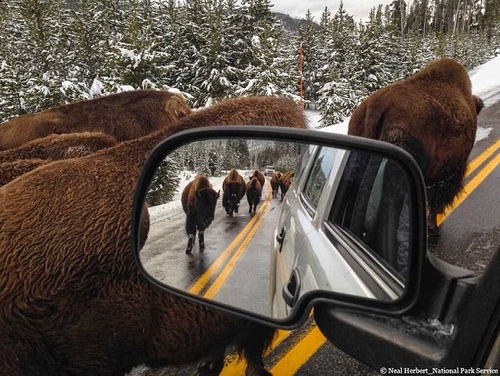 By the late 1800's, the 23 bison in Yellowstone's high mountain valleys were virtually all that remained of the 30 to 60 million bison that once roamed freely in the American West. Over the last 99 years, the National Park Service has worked to recover the population at Yellowstone. Today, roughly 4800 bison call Yellowstone home. Currently, there are important opportunities in-progress to advance bison habitat and restoration within and outside of Yellowstone National Park through the Yellowstone-area Bison Conservation Plan process. Sounds pretty nerdy, but it's not.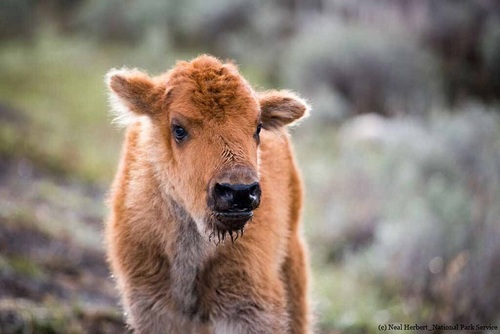 The National Parks Conservation Association (NPCA) and a number of other partners including the National Wildlife Federation and Wildlife Conservation Society are working to influence the development of the Yellowstone-area Bison Conservation Plan and redefine how agencies manage bison when they move outside of park borders into certain parts of Montana. It's been 15 years since the current plan was finalized and advancements in science and policy have made that plan outdated. Sadly, the outdated plan that's currently used led state and federal agencies to kill 600 Yellowstone bison as they left the park last winter through the "ship to slaughter" process. We believe there is a better approach - extending year round habitat and relocating animals to appropriate lands will greatly limit the necessity of shipping these iconic animals to slaughter.
And what about the fear of spreading disease to cattle? Brucellosis is a bacterial disease that can infect cattle and bison, and fear of spreading the disease limits the areas where bison can spend time beyond Yellowstone's borders. However, there have been no documented cases of cattle being infected by bison in the last 15 years near Yellowstone and there are 421,000 acres of conflict-free federal lands beyond Yellowstone's border available for year-round bison habitat today. As I said, the science and policy are outdated and there is much opportunity for better management of Yellowstone's iconic bison.
We can do better on behalf of these remarkable animals - and all of us have the opportunity to make our voices heard, by taking action. With the 100th anniversary of the National Park Service in 2016, what a wonderful birthday gift to these iconic animals and future generations of bison-lovers to come.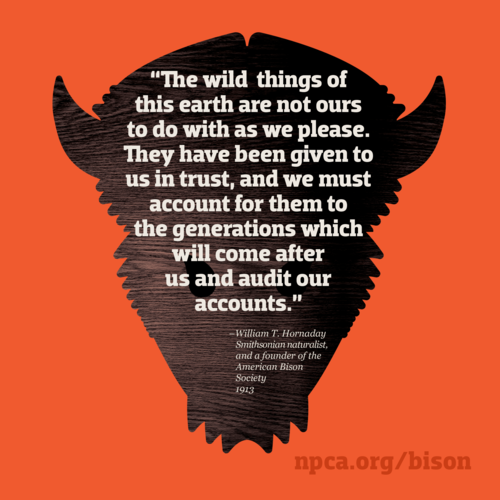 W. Clark Bunting serves as President and CEO of National Parks Conservation Association (NPCA), a nearly 100 year-old non-profit advocacy organization, following a distinguished career as a businessman and innovator within the media industry. At NPCA, Bunting is combining his passion for conservation with his political and business skills to lead the non-profit as well the national parks movement into their second century.
Bunting earned Master of Arts and Bachelor of Arts degrees from Michigan State University. He resides in Potomac, Maryland with his wife, Karen. He and his wife have two adult children.
Popular in the Community