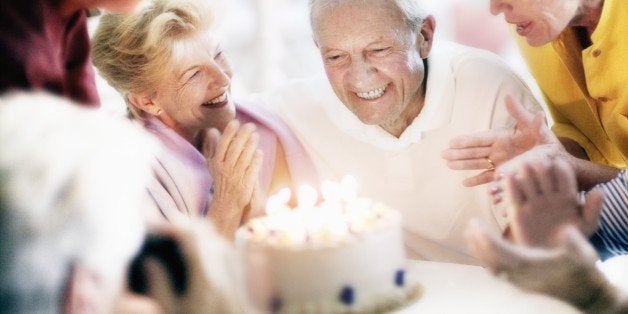 "Let me tell you somethin'." He paused to be sure he had my full attention. "Havin' a life worth livin' means findin' a reason for livin' it. That's all. A reason for livin' it."
I found those words coming out of the mouth of a grieving father in my first novel.
"I guess nobody ever finds out what the hell it all means," he continues. "But I don't even need that. All's I want is just a way to keep some kind of faith, you know? Some reason to keep on grindin'."
Those are the last words the character speaks before that reason is given to him. But it is given to him because he has been proactive, has pressed for a truth that delivers the gift of a lifetime.
We all search for what brings meaning to us at different times in our lives. Yes, lives. We may not have nine like the proverbial cat, but we all have more than one. We work at different things, we plow ahead, and we hope we get lucky. But my father told me more than once, "Don't wait to get lucky in life. Make your own luck."
I was born lucky. I was delivered to loving parents, so I had no hand in that good fortune. Looking back from the perspective of my eighth decade working in the entertainment industry, however, I can see that the sage advice from my father has paid many dividends.
When I was 8-years-old, Marlene Dietrich's daughter, Maria Manton, urged my parents to look into acting in radio, where there was a need for children who could read well. That nudge led to six years, from the late 1940s to the early 1950s, when Johnny McGovern (my family name) was among the front rank of juvenile performers, being cast in regular roles on 15 weekly shows as well as leading and featured roles on major network anthologies, including 21 appearances on the prestigious Lux Radio Theater.
I now view performing professionally as my first life. One in which I had the same responsibility as the adult performers across the microphone from the box I stood on. Great and gifted performers like Jack Benny, Jimmy Durante, Bob Hope, Bing Crosby, Billie Burke, Agnes Moorehead, Gregory Peck, Richard Widmark, Lionel Barrymore, Eddie Anderson, Bud Abbot and Lou Costello. There was film work, too, most notably with Ronald Reagan and Broderick Crawford in "Night Unto Night," and as Doris Day and Gordon MacRae's son in "Tea For Two." I was speaking words written by wonderful writers, being directed by talented directors. It was training I was too young to know I was getting, too young to appreciate.
I thought so little of it that, as I moved into my teens, I told my parents I didn't want to do it any longer. I wanted to go to school with my neighborhood pals, play baseball, and football, and basketball, run track, and lead a normal kid's life. They were great parents. They listened. They understood. They agreed. And they pointed me toward college.
That first life wasn't over, though. Shortly after I began college, a casting director at Universal studios who knew my work as a juvenile called to ask me to do a small-but-key part in "The Benny Goodman Story." One scene. One day. Good money. I did it. Two weeks later, the same casting director called again to say a producer on the lot had looked at the scene and wanted me to be part of a teenage band with John Saxon and Sal Mineo in the first Rock and Roll musical, "Rock Pretty Baby." Two months. Good part. Better money. Too big a temptation for a college student to turn down. I took the part, and it led to five years of steady work as an actor in films and television, working with stars like Paul Newman, Steve McQueen, Bette Davis, Loretta Young, Jean Simmons, Esther Williams, Glen Ford, Red Buttons, Ward Bond, and other talented actors like Strother Martin, Warren Oates, Dean Jones, and Sandra Dee. I worked for directors Robert Wise, Don Siegel, Stanley Donen, and George Marshall. I studied the craft of acting with a brilliant teacher, Jeff Corey, alongside classmates Jack Nicholson, Sally Kellerman, future director John Erman, and future screenwriter Robert Towne. I devoured plays and screenplays, and developed an interest in writing and working behind the camera.
During that latter phase of my first life, I auditioned for a part in a film called "Hold Back The Night," a story that dealt with the 1st Marine Division at the Battle of the Chosin Reservoir in Korea. I had read the book, and knew the role I wanted to play in the film, a cocky kid from Nebraska named Nick Tinker. When I went in to meet the director, Alan Dwan (D.W. Griffith's protégé), he told me he had already cast that part. I gambled, stepped into character, and said that was too bad. I talked about the character in the book, his background, determination and athleticism, why I thought we were so much alike. I said I wished we'd met earlier, and that I hoped he hadn't made a mistake, because I was Nick Tinker. Staying in character, I shook his hand firmly, thanked him for seeing me, and left. The casting director caught me about half a block from the office, and told me to come back. Mr. Dwan had changed his mind. He loved the confidence I brought into the room, and the part was mine.
That proactive moment, although I didn't know it at the time, was the beginning of my second life.
When we went on location for three weeks to film with a Marine cold-weather-training battalion in the Sierra Nevada, I roomed with another actor named Chuck Connors. Chuck had just ended his baseball career by playing with the Los Angeles Angels in the old triple-A Pacific Coast League, and I had just left USC where I had gone to play baseball for the Trojans. He was 15 years older than me, but we hit it off on a lot of levels. He was reinventing himself in his early 30s as an actor, and he loved it when I told him about my desire to make a change in my life, how I wanted to write, produce, and direct films. I told him I was going to go back to college and work toward that goal, and he thought that was dynamite.
A couple of years later, when I was at UCLA majoring in English Literature, Chuck called to tell me he had just been cast as the lead in a series called "The Rifleman," and he wanted me to write an episode. The producers bought that first script I wrote while I was in my junior year, and it eventually led to more writing work when I graduated. Writing led to producing and directing, and the career I wanted.
I have often thought about how different my life today would have been if I'd just rolled over when Alan Dwan told me the part I wanted was already cast. But I didn't. I rolled the dice. I took a chance and went after what I wanted that afternoon at Allied Artists. I made my own luck. That led to my friendship with Chuck, a man who respected the desire to pursue new interests, who later opened the door for me to take what I had learned in front of the camera and put it to better use behind it.
My second life was very full, very satisfying. I was doing work I wanted to do, and I was blessed to have four healthy, intelligent children. From the mid-1960s and into the 21st century, I was at the helm of popular, critically acclaimed series, mini-series, and television films, and my son and three daughters worked their way through school to university degrees and into productive lives to become parents themselves. Of course, part of my tutelage was what Dad had said to me: Make your own luck. And, yes, this grandfather of seven still preaches that motto.
That second life began to fade as I slowly realized I wasn't chasing the business any more, and the business was not chasing me.
The entertainment industry has always been a young person's game. The Lumiere brothers were around 30 when they invented their first motion picture camera and made their first film. Edwin S. Porter was 33 when he shot "The Great Train Robbery." D.W. Griffith was 33 when he began working in movies in 1908, inventing film art and, in effect, Hollywood itself. Samuel Goldwyn and Jesse Lasky were in their early 30s when they laid the foundation for the studio system. Jack Warner was 31, when he became the driving force in the Warner family that founded Warner Brothers Studios in 1923. Cecil B. DeMille was 33 when he directed his first film. Charlie Chaplin was 25 when he brought the Tramp to film, and 30 when he co-founded United Artists.
I was 25 when I sold my first script, and 32 when I produced my first television series. I thought about that. And I thought about sitting at dinner one night with the great Frank Capra in 1971, and asking him what he was working on. He smiled and said, "Getting a job. Nobody will hire me. I'm too old." He was 74 at the time.
In 2013, when I was 77, I made a television film starring Danny Glover for the Hallmark channel. I was already very aware of how much the industry had changed during my second life. I had experienced that gradual shift away from the kind of camaraderie that led Irving Berlin to write the words Ethel Merman belted out on Broadway: "There's No Business Like Show Business." I had known the charge of singing those words on stage while holding hands with Lucille Ball and George Burns during a benefit performance when I was 10. In my 30s, 40s and 50s, I had known the satisfaction of working with great creative executives like Brandon Tartikoff, Frank Price, and Quinn Martin, people who understood what it takes to create something of quality from scratch, to spin gossamer into tangible, emotionally satisfying product.
I didn't find the same joy in filmmaking that I had known for so many years. Those new to the disciplines and responsibilities of the various talents and crafts involved are accepting as a given the prevalent way of operating now. I knew different. I knew if I wanted to keep working, wanted to stay productive, it was time to reinvent myself. I knew I needed a new reason "to keep on grindin'."

So, here I am, a budding octogenarian, starting my third life. As a novelist. I'm using certain skills I have acquired, sensibilities I have developed, but I'm picking up new tools, working in a different shop at a new challenge. I'm learning a new game with different rules and regulations. As with any new endeavor, the jitters are inevitable. The uncertainty of outcome, is daunting, but, at the same time, exhilarating. I'm moving into winter, but it feels like spring.
Once again, I've set out to make my own luck. And, for the moment, anyway, the third life's a charm.
Calling all HuffPost superfans!
Sign up for membership to become a founding member and help shape HuffPost's next chapter