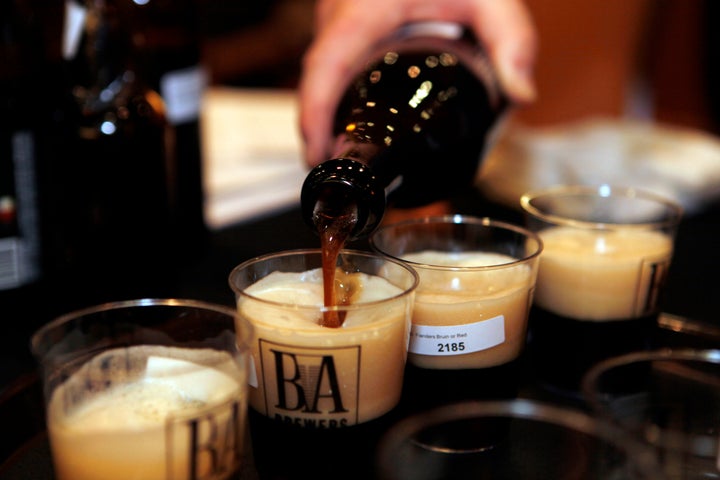 Craft brewing is way of life in Denver -- ales pour from our faucets, barley wine sprinkles from our shower heads, stouts rain from Colorado clouds, and when we cry (we have strong feelings about beer) they're amber IPA tears. It makes sense when, according to legend, our first permanent structure in Denver was a saloon. Go figure.
So when the folks over at City's Best Twin Cities (bless 'em) suggested Minneapolis/St. Paul staked a legitimate claim as the country's beer capital, I realized it was time to make Denver's case.
Beer is our passion: According to The Beer Institute, a national organization that measures all things beer, our beautiful state ranked as number one in terms of gross beer production -- that's 111 breweries producing over 23.3 million barrels, people. Denver alone is home to 10 nationally ranked and award-winning breweries, and is also ranked number one in the nation for beer production per capita and second nationally in the number of breweries per capita.
We have craft beer in a headlock and can make it do our bidding -- from the established craft giants like Great Divide with legendary brews, and up-and-comers like Wynkoop's firkin Fridays or Breckenridge's limited addition small batch bottles -- all in the heart of downtown. Collectively, they've earned dozens of National and World Beer awards. Even our latest brewery, Strange Brewing Company, is not even a year old and already winning medals at state beer fests.
We have free and paid tours of our breweries, we are home of the three-day Great American Beer Festival showcasing 2,000 American beers, and, just outside of town, Oskar Blues basically started the hot microbrew canning trend. Plus, there are almost 100 craft beer-focused pubs, tap rooms, bars and homebrew supply stores in the Denver metro area alone.
Don't bother with the math. I've added all this up and here's the answer I got: Denver Beer Rules Your Face Off, America, Yeow! (The math doesn't lie.)
REAL LIFE. REAL NEWS. REAL VOICES.
Help us tell more of the stories that matter from voices that too often remain unheard.