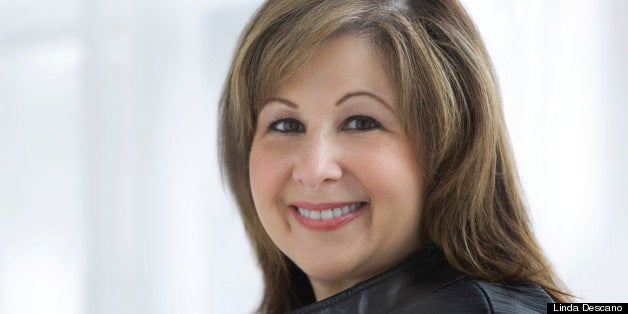 Coming to work on Wall Street in 1994 opened my eyes to defining my career success beyond money and power. Sounds counterintuitive, doesn't it?
I can still remember my first days at Salomon Brothers and the relentless focus on numbers and results. So, imagine my surprise when the first question my then-manager posed at my performance review was: "Are you happy?" I honestly didn't know how to respond and all I could think about was why he would care -- after all, he wasn't paying me to be happy, was he?
Observing my discomfort, he explained what he meant: Given how much of our lives we spend at work, we should do something that gives us purpose and fulfills us personally and emotionally, as that will yield our best performance. So, while it may have sound "new age" to me, it came back around to getting "the best" results, which did make sense.
I have applied his advice to my own career, shared it with others and incorporated it into all performance reviews and job interviews I conduct. Life really is too short to work at something simply for the money, title, power or prestige. And while I never lose sight of my own financial bottom line, I don't let it outweigh what's really important to me: passion about what I am doing; being able to learn new things -- and unlearn old things -- every day; flexibility on how I integrate my family, work and nonprofit commitments; and working side-by-side with really smart people and in an organizational culture that is aligned with my values.
My vision of success isn't that different from other professional women, according to a recent study released by Citi (my employer) and LinkedIn. When we asked women to define what "having it all" meant to them, money and power took a back seat to a strong, loving relationship, which 94% of respondents selected as a key component of their version of success. Being financially secure -- having enough money to do and buy what they want -- was a factor for 83%; and having a job she enjoys and where her work is valued was a factor for 66%. Reaching the top of their field -- a useful proxy for power -- was important to only about one in six women respondents.
And guess what happens when you have the opportunity to choose your own definition of success? It becomes achievable. After survey respondents were asked to define the factors that contributed to their version of "having it all," the vast majority (95%, to be exact) thought it was something that they could attain -- despite what some recent headlines may have suggested. Which proves that once you find your passion and speak up for what you need to follow it, you can find success -- no matter which metrics you choose.
This post is part of a series produced by The Huffington Post in conjunction with our women's conference, "The Third Metric: Redefining Success Beyond Money & Power" which will take place in New York on June 6, 2013. To read all of the posts in the series and learn more about the conference, click here. Join the conversation on Twitter #ThirdMetric.
Popular in the Community