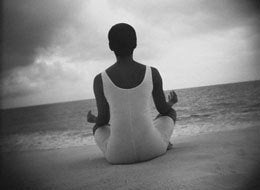 Winter Formal for a freshman in high school is supposed to be a magical memory, right? Being the girl that didn't attend any high school dances and feeling like I made a huge mistake by choosing not to take advantage of all that high school had to offer, I really encouraged my daughter to go to the dance, even after her date was told he couldn't go because of too many tardies. I didn't listen to her when she said she didn't really want to go anymore. I kept seeing the dress in her closet. Kept hearing my own inner child saying, "Don't let her make the same mistake you made." I thought she was just hiding the fact that she was upset about not having a date and she didn't know, nor did I, that going to a school dance stag is actually what half the people do anyway. So when I suggested a wonderful young man from another school who would be a great date for the dance she agreed, but never got overly excited the way she did with the boy from her school.

Although all intentions were good, the end result was hurt feelings when her new date, a friend of the family, was left outside when the school separated boys from girls at the entrance and he didn't get in for over an hour after my daughter was already inside. To make matters worse my daughter clung to her girlfriend all night whose date canceled on her at the last minute, pretty much ignoring the very nice guy she had invited. We were finally able to sit and talk about the entire night and what it meant for her date as well as for her, the impact of her lack of thoughtfulness on him and my part in it all. She told me that not going to the dance would not have been her making the same mistake I had made in high school. It would have been her own mistake and not mine all over again. She was right.

The simple truth is what we label as our own mistakes are really just choices that have led us to this moment in time and some cause us to be in judgment of others choices. We must let go of that judgment and understand that their individual journey is their own and will be shaped by their choices and that a mistake, one that is uniquely their own, may not be a mistake at all, but a fine tuning moment meant to be a gift of love from above. I know for both of us, and hopefully for her date too, this was a gift basket full of lessons.

Yes, I'm still learning and growing as a mom, a woman, a citizen of this planet. It's a beautiful thing!