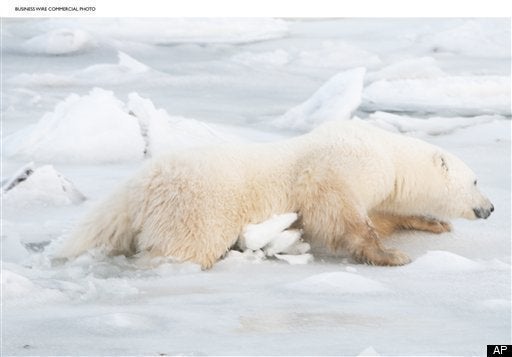 Nearly a year and a half ago, a record number of young voters turned out for the presidential election. Since then, civic engagement organizations like HeadCount have been fighting a sometimes difficult battle to keep young people excited about political participation.
It isn't easy. The paralysis in Washington has soured even the wonkiest of the wonks and the most active of the activists. Yet, it is times like these when groups like ours are needed the most. When mass disenchantment with government sets in, there needs to be champions of the timeless principals of democracy. To be effective though, we need to increase our creativity, focus more on issues and less on politics, and bring new voices into debates. We need to somehow make this fun again.
With that in mind, HeadCount teamed up with the NRDC Action Fund and a large coalition of nonprofit and media organizations to try something new. We're giving away free music downloads in an effort to inspire people to speak out to government. More specifically, we're offering a 17-track Best of Bonnaroo compilation featuring Pearl Jam, Dave Matthews Band, Jack Johnson and many others, to encourage Americans to tell elected officials how they feel about the issue of climate change.
The campaign lives on a specially-created website: www.musicforaction.org. Anyone who visits the site can download the music for free, but they are first asked to email the President, their senators or the editors of their local newspaper about climate change. Users are then provided with a a pre-written letter which urges elected officials to make climate and clean energy a legislative priority -- a broad stance shared among the participating musicians and their fans. However, users are encouraged to speak their minds by using their own wording and argue any viewpoint. They also have the option of sending nothing at all and still getting the free music. This ensures that all the communication is sincere and honest.
If you're familiar with HeadCount, you probably know us as a nonpartisan organization that sets up voter registration tables at concerts. You might then be asking why we've picked climate change as the issue to dive into, especially during a time when climate change skeptics are gaining momentum.
One reason is that ever since the 2008 Presidential election, we've conducted a mass survey asking concertgoers what issues they cared about. The most popular answer was "sustainability and climate change." So even amidst controversy, the audience we seek to engage evidently believes this issue should be a government priority, and it's our job and opportunity to give this audience a larger voice in government.
The other reason is that we're at a critical juncture on climate change, with the House of Representatives passing climate-related legislation for the first time last year and the Senate still fence-sitting. If there's ever been a time when the likes of Dave Matthews, Eddie Vedder and their legions of fans can actually make a difference, it's now.
HeadCount is a nonpartisan organization. That has not changed and never will. We don't support candidates or political parties. As an extension of that ethos, you'll never see us get involved in the finer points of debate over climate change or any other issue. Our belief is that people should make their voices heard, regardless of their opinion. But within those parameters, we are not afraid to say that government should address the core issues our community finds most prescient. So our board of directors -- which includes Bob Weir of the Grateful Dead and some of the very top promoters and managers in the music business - voted unanimously last fall to launch this initiative, and is using the power of music to inspire action. In the end, only citizens have the power to break the Washington gridlock and demand progress. Grassroots efforts are integral to articulating and amplifiying this sort of demand. HeadCount knows of no greater tool to inspire citizens than music. We hope that you'll join us in this movement.
Andy Bernstein is the co-founder and executive director of HeadCount, a nonpartisan organization dedicated to registering voters and inspiring participation in democracy through the power of music. The organization has registered over 160,000 voters since 2004.

Related
Popular in the Community