It is said that imitation is the sincerest form of flattery. Then, The Yacht Rock Revue™ (YRR) is the most flattering band around. Known for its potent mix of light rock covers from Steely Dan to Hall & Oates and comedy, the band takes audiences back to the '70s and '80s for the time of their lives.
YRR has played in venues across the country, including music cruises with Train, Kid Rock, Weezer and Sister Hazel. Lead singer Nicholas Niespodziani took time out from the group's latest tour to answer questions about light rock, musicians they've worked with and the band's hilarious, anachronistic video-with its army of Segways-"Can't Wait for Summer."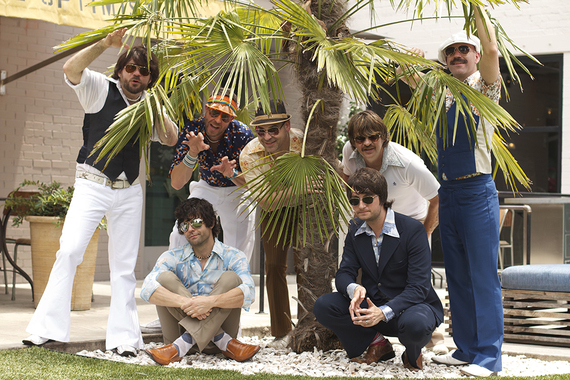 Lanie: You have a diverse catalog of artists and songs. What can audiences expect to see on this tour?

Nicholas Niespodziani: Audiences can expect to see a lot of polyester, scrumtrullescent choreography and hairstyles that will make them wonder if any of us are wearing wigs. We're not. When we're on the road these days, people know what they're in for. They come primed for the smooth with captains hats on their heads, well-studied on the Bee Gees, Hall & Oates, Steely Dan and Michael McDonald. We've added some real gems for this run, surprises that are-and I don't think I'm exaggerating here-truly epic.
Lanie: What makes rock, particularly light rock, so fun and funny?
Nicholas Niespodziani: People love to escape reality with us, hop in the time machine and get back to the age of unprotected sex without consequences. The music we play was written for the good times, and that never goes out of style. This music is fun because it was written without the irony and self-consciousness of modern artsy music, but it doesn't have to pander to the lowest common denominator either.
Lanie: Have any of the musicians you cover seen your show?
Nicholas Niespodziani; This was once a dream. Now it's a pretty constant reality. Just this year we have backed up Eddie Money, John Oates, Steve Augeri of Journey, Bill Champlin of Chicago, Jeff Carlisi of .38 Special, Elliot Lurie of Looking Glass, Peter Beckett and Ronn Moss of Player, Walter Egan, Robbie Dupree and the Dreamweaver Gary Wright. Robbie is actually sitting in with us at Irving Plaza [in New York City September 26th].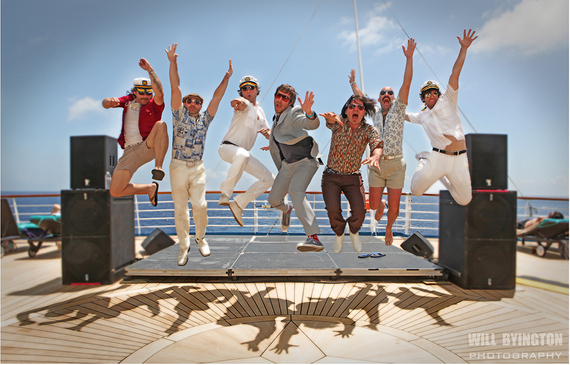 Lanie: What have you learned about the artists you cover from playing their songs all the time?
Nicholas Niespodziani: After having the chance to share the stage with so many of these guys, it has been inspiring to learn about the highs and lows of a life in the music business. It's fascinating to consider the number of coincidences and good luck that combined to give these amazingly talented dudes the opportunities they got. It has been a big boost for us that we've earned the respect of these guys, and they're all so down-to-earth that they have treated us as musical equals. It's a real trip to get that treatment from your heroes.
Also, we've learned a lot of complicated chords and non sequitur lyrics.
Lanie: Did you have to take Segway training for your Can't Wait for Summer video or do you normally ride them around Atlanta?
Nicholas Niespodziani: Our Segway tour guide was a real trooper, considering the number of risks we took-any one of which could have cost her her job. We normally roll all-matching orange '78 Cutlasses as far as you know.
REAL LIFE. REAL NEWS. REAL VOICES.
Help us tell more of the stories that matter from voices that too often remain unheard.