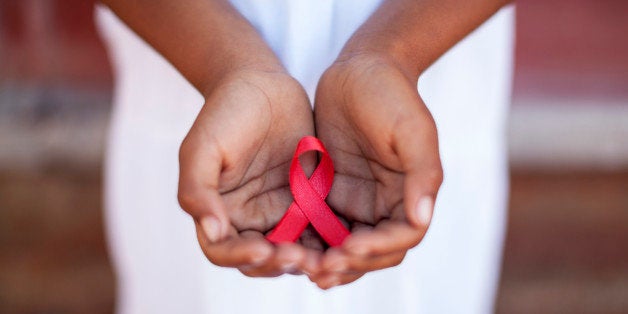 This was co-authored with:
Jessica Terlikowski, AIDS Foundation of Chicago
Dominika Seidman, MD University of California at San Francisco
Three-and-a-half years ago, the U.S. Food and Drug Administration approved the HIV treatment drug Truvada as pre-exposure prophylaxis or PrEP for HIV prevention. It was a landmark moment in the decades-long effort to halt HIV transmission. This pill, when taken daily by an HIV-negative person, reduces the likelihood of acquiring HIV by more than 90 percent. In other words, PrEP is as good at preventing acquisition of HIV as oral contraceptive pills are at preventing pregnancy (approximately 92 percent in real-world settings). Plus, unlike other HIV prevention methods, PrEP is a discreet, individually controlled method that doesn't depend on partner(s)' involvement.
PrEP implementation efforts have focused primarily on reaching gay and bi-men because they account for the majority of new infections in the U.S. But when we look at the facts about the HIV epidemic in the 21st century, we see the vital importance of welcoming women, including transgender women, under the PrEP tent:

Yet, women do not know about PrEP. Focus groups with women living in high HIV incidence areas reveal few had ever heard of PrEP, and none were offered PrEP. Many women expressed outrage at the lack of information about PrEP in their communities. An Atlanta woman described,
"I feel like HIV is killing a lot of Black people and they don't mind it happening. They're not going to tell us stuff, that there are other things to prevent it. They are just not telling us about it."
These focus groups demonstrate a few important things: PrEP has not reached women most vulnerable to HIV, women want to learn about PrEP, and when women know about PrEP, they want it. Women want PrEP for themselves, for their daughters, their sisters and their friends.
We can start by meeting women where they are. More than half of U.S. women receive both their reproductive and general health care in family-planning clinics. And thanks to the Affordable Care millions more women are now receiving preventive health care services that were previously inaccessible to them.
But a 2015 national survey of family planning providers showed that fewer than half could accurately define PrEP, and only 4% had ever prescribed PrEP. And while the majority of providers believed HIV prevention is an essential part of family planning care, less than a quarter were convinced that PrEP education is essential. Education and training around PrEP is critical, and family planning providers recognize such training is necessary: The vast majority of survey respondents wanted to learn more about PrEP.
The Positive Women's Network, 30 For 30 Campaign, and the U.S. Women and PrEP Working Group have all issued calls for integration of comprehensive HIV prevention, sexual health and reproductive health services. Efforts are underway in some cities and states to achieve this end. However, a nationally coordinated approach is critical to help women understand the factors that make them vulnerable to HIV -- and the HIV prevention tools, like PrEP, they can employ.
1.Learn more about PrEP for women.
2. Engage in conversations about what makes a person vulnerable to HIV. Talk to your friends and family about it at the dinner table, at the bar, at the nail salon, at church, at school and over social media.
3. Rally behind women who come forward and share their PrEP stories.
4. Ask your medical provider if she talks to patients about PrEP. Urge your friends to do the same.
5. Stay up to date on the latest HIV prevention options for women.
Together, we can ensure all women have access to the information and options they need to have healthy sex lives and families free of HIV.
Related
Popular in the Community