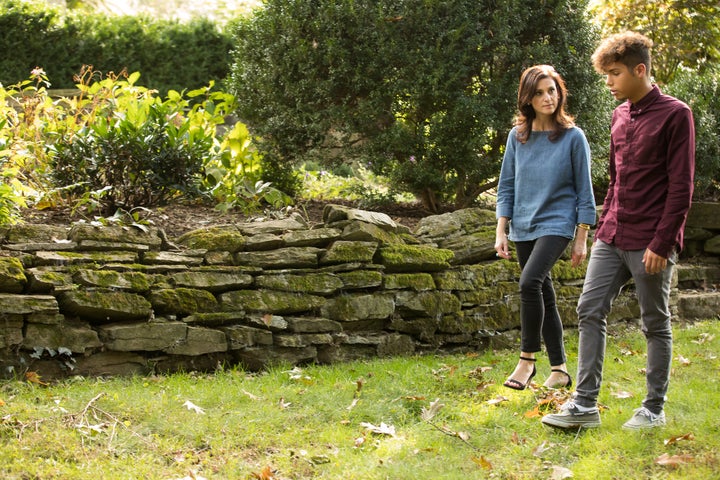 I was traveling yesterday when I heard from one of my students. He applied to an Early Decision program which notifies students as decisions are made instead of waiting until December 15th to notify everyone.
His text to me read: "I didn't get in."
I've been working in this field for 20 years and some admissions decisions still don't make sense to me. This one, especially.
I have known this student for three years. It's not a lifetime, but it's enough to know his intellect, his humanity to others, and most of all, his potential. Any college would be lucky to call him their own. How do I know? Because I know him. That Early Decision college doesn't know him like I do.
My student will regroup and tackle the remaining Regular Decision applications on his list as he awaits the decisions from the Early Action programs he applied to. But it doesn't stop the pain right now. He's asking himself: "Did I do enough?" And, the answer is "yes." He did more than enough and so have many of the students who may not get admitted either. Making sense of these admissions decisions after the fact is like trying to understand another existence. It's impossible unless you've been a part of that other species.
The truth is that I spent most of my career living and breathing that other species—the world of college admissions professionals. I met students in passing, read applications quickly, and made admissions decisions even faster. If I got too attached to students, I was criticized for not being objective enough. Yet after having three kids of my own, leaving my post as a Dean of Admissions, and now working with students full-time, I realize that objectivity is employed in the most subjective process on earth. It's the only way for an admissions officer to get through the thousands of applications for which they are responsible.
Getting into college has less to do about whether a student has done enough these days. Frankly, all of us have seen firsthand how stressed and over-committed teenagers are. This process is more about whether the admissions office has done enough for them.
Last year, the University of Pennsylvania publicly admitted to spending four minutes per application. Since then, more colleges have adopted this brisk and impersonal reading process. With the same sized staff as decades ago and double or triple the number of applications to read, admissions offices are forced to embrace a new normal.
Does an admissions officer truly understand what a student overcomes even if the student writes about it? Did they take the time to really get to know the student? The answer is usually "no."
But it's not the case across the board. That one college which my student applied Early Decision didn't fully understand his story. That doesn't mean the other colleges he has applied to (and will apply to) will do the same.
The admissions process is a lot like figuring out your true friends. Not everyone is going to get you. Not everyone is going to see what you see in yourself. The secret is being patient and waiting for the right college to recognize who you are and celebrate it to the fullest. That might mean you get admitted in Early Decision or Early Action to your dream school. It might mean you need to wait a few months until Regular Decision. For some, the transfer process will be the ultimate moment for you.
My student is heartbroken. He's going to be okay, though. He doesn't know it yet, but I do. I know he'll be better than okay because I know him. I know his story. I know he's a survivor. I know he's stronger than this moment. I took the time to get to know him. That's how I know.
Making sense of admissions decisions is nearly impossible. Remember, we don't need to make sense of a decision that was made in seconds (yes, seconds). Even if we did, it still wouldn't give justice to a student's intellect, humanity, and potential. Instead, we need to encourage our kids to understand that they have done enough. When they truly believe this, the right college will brilliantly appear before their eyes and the rest is history.
Support HuffPost
The Stakes Have Never Been Higher
Related
Popular in the Community