Managers and co-founders need software assistance to manage their teams and for more efficient task distribution.
There is already a ton of solid applications available out there to help you manage your teams efficiently. They have different styles and user interface structures. Choosing the best app for your requirements between all these apps becomes confusing.
So I shortlisted and evaluated the best work management apps available these days. I based the evaluation on the ease of use and available features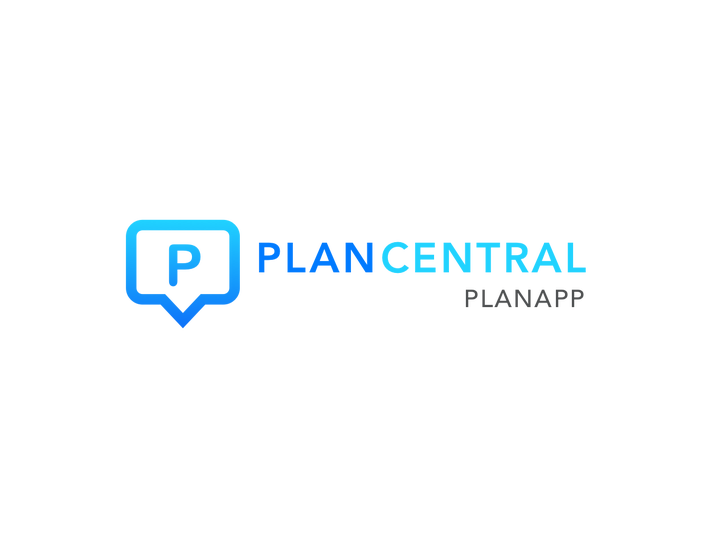 A new player in the game, yet ahead of many apps in terms of value and ease of use. It is available on web, I-OS and android.
It is crazy and its easy. It combines some features that are normally available with separate apps like task management, chat capability and file storage. All these features are available in this one platform. We found its UI very clean and intuitive. Unlike some of the other apps available, it also has a built in plan chat feature that also serves as a newsfeed for your projects so that you could stay up to date.
It is super simple to use with a very clean design. You don't have to juggle yourself between organizing, distributing, storing and other troublesome tasks.
IF you have teams working for you around the world, this app is definitely for you.
Managing multiple teams around the world, you can't afford wasting your time between files chats, schedule checks with different apps. You end up burying yourself in the documents, chats and files.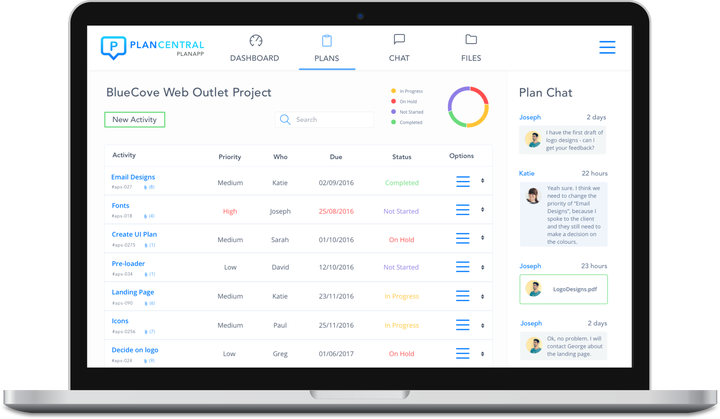 With its customisable features, you can use it in various types of projects including development, design to marketing.
Here is just a sample of some features out of many available features of the PlanCentral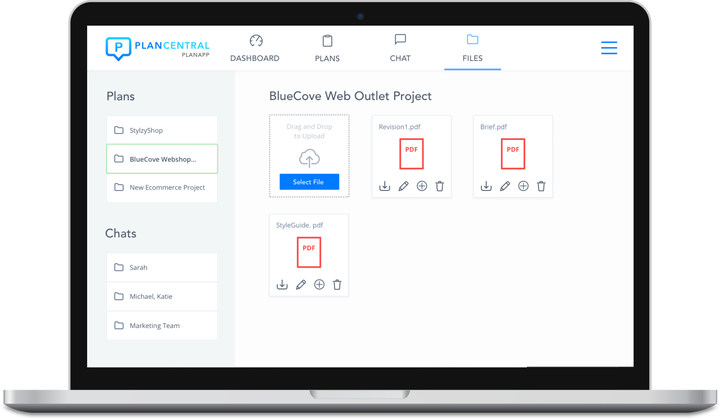 According to a 2016 survey by The Access Group, reliability, ease of use, and ease of integration are the top three requirements project managers look for when shopping for software. Yet these requirements seem to go unnoticed by many project management products on the market, which are often difficult to use and crammed with extraneous functions that do little to actually facilitate projects
Asana : You can create lists of tasks and subtasks that can be used for project management, goal-setting, brainstorming for required topics and meeting agendas. Customisable views such as by due date or project add an edge to it.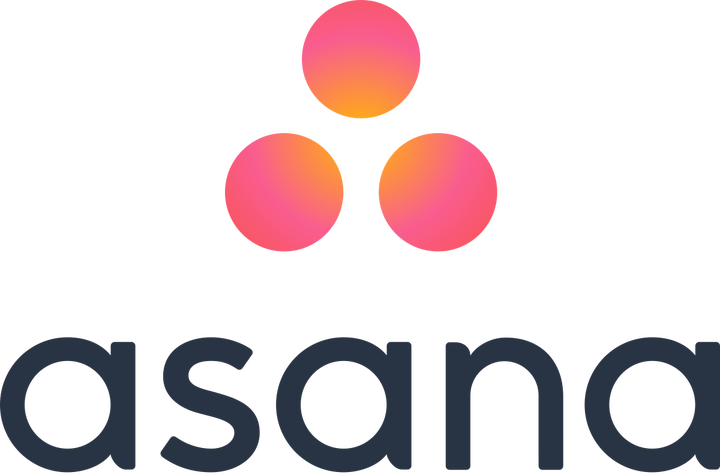 You can also start conversations within tasks and subtasks, which is also a rare feature in many other apps available. Tasks can also be made visible only to assignees/followers keeping in mind the confidentiality of sensitive tasks.
This app has got a lot How to do videos. This requires quite a time to get used to it but in the end it is simply worth it.
With a lot of unique integrations as well, it's free for unlimited numbers of teams up to 15 members each; prices start at $50 a month for 15 members and go up to $800/month for 100 members

You can organize projects that serve as a central location for all work and contains discussions, files, multiple to-do lists, notes and events. It has multiple project displays making it suitable for multi-project management at the same time.
Project cards , lists, discussions, all files, remaining tasks progress activity logs and every other feature that it offers are just amazing.
It is flexible which is obviously good if your performance parameters are ever changing. It is quite intuitive as well.
Basecamp offers many options but doesn't overwhelm. It's just okay.
And what I disliked the most was that you can't attach your photo to your task.
It comes with 60 day free trial where its prices start at $20/month for 10 projects (3GB of file storage included) going up to $3,000 a year for unlimited projects and 500 GB storage.
Some of its unique features are discussions at project and task level, central location for files and free form notes.

Trello is one of the best tools available out there. You can create boards containing lists of cards that contain attachments, conversations, checklists and labels.
It is the most visually appealing and tactile of all the tools available. It resembles with cork boards containing drag-and-drop cards; on board, ca.rds display due date, attached images and members' photos.
Trello comes free. Trello business Class costs $5 per user per month and $45 per user per year
Color-coded labels for tasks make it unique among its competitors.
Multiple members can be assigned to a card. It has also got loads of keyboard shortcuts.
With card "aging" in which untouched cards fade it becomes quite irresistible for you to leave a task pending. Card voting is also provided so that team members can bump up a card in priority.
As you can see, many of these apps have merits. It largely depends on the type of app that fits your team, work style and priorities.
Of all the apps I wrote about, PlanCentral seemed notable since it seemed very intuitive to use for both web and mobile apps. They looked very similar on both platforms which are not always the case on any apps. It was also very simple to use considering it successfully combines the features of task apps, chat apps and file storage apps that seemed to work nicely together.