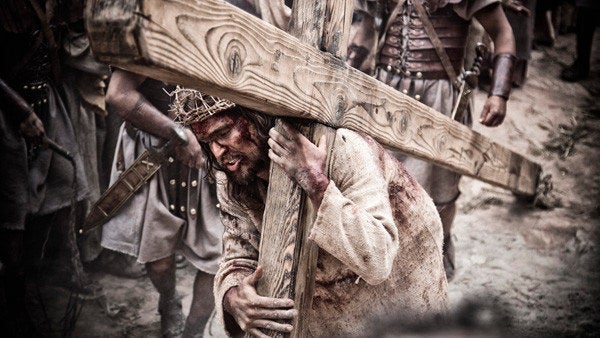 When you make a miniseries about the Bible, you're bound to learn a thing or two about miracles.
And we certainly did while spending large chunks of the last four years putting together The Bible, a five-night, 10-hour docudrama of the best-loved stories from Scripture that premieres Sunday on History.
The biggest miracle of all? That after four years of working together all day every day, "we're actually still speaking to each other."
In all seriousness, we had no idea how impacted we would be by this journey, birthed over a casual cup of breakfast tea at home in 2009.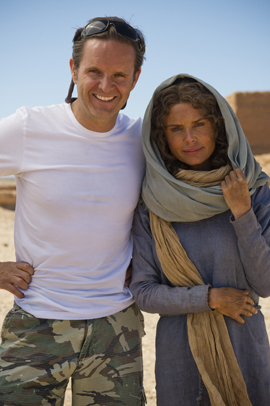 Physically, it took us to Morocco for five months of filming, London for many months of editing and then hop scotching all across the U.S. for the better part of a year as we shared our vision for the project with faith leaders of all denominations. Where it's taken us spiritually and emotionally, though, is far more profound: we began as two people in love with the Bible and each other, and finished as two people even more in love with both each other and the Bible.
Part of what we hoped to accomplish with the series was to show the Bible is not simply a collection of unconnected stories which are often discussed and analyzed in snippets with chapter and verse numbers. Instead, we wanted to show how the Old Testament connects seamlessly to the New Testament. How they are one sweeping story with one grand, overriding message: God loves each one of us as if we were the only person in all the world to love.
We had to be reminded of that truth countless times personally even as we tried to convey it professionally, because it is a daunting task, to say the least, to tackle a project like The Bible. It is not only the book from which Western civilization has drawn its very breath, influencing art, music, culture, literature and law, but also the sacred text at the heart of our own Christian faith. There were many days when the work felt so big and we felt so small.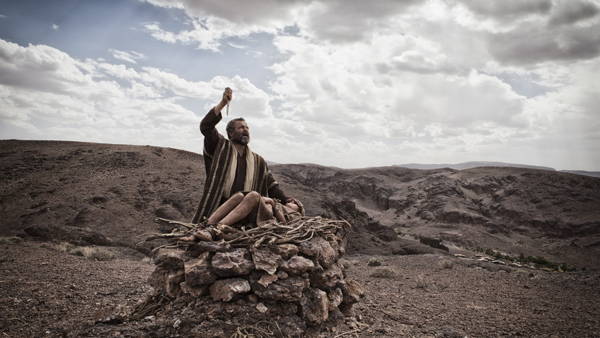 It was during those times we learned the real power of prayer -- not only praying individually, and together, for guidance and strength; but being honest enough and humble enough to ask friends and even strangers to pray for those things on our behalf. It was during those times we felt the warm reassurance that this was not just another TV show to us, but something much, much bigger.
We have both been very blessed to have achieved success in our careers. But while working on The Bible, we have experienced a different kind of success and prosperity. It is the success of accomplishing something that God has led us to do. And it is the prosperity of knowing that accomplishing the things God calls us to do results in deep satisfaction and fulfillment that worldly success and prosperity can never bring.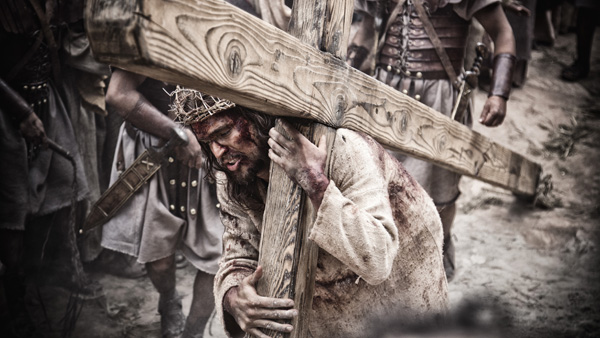 When Roma was in Touched by an Angel, she took especially seriously the scene she shot in every episode when her character, the angel Monica, revealed that she was in fact, not a waitress, nor a schoolteacher, nor a nurse but was indeed an angel sent by God to tell the story's protagonist that there is a God, that God has a purpose for their life and the God loves them.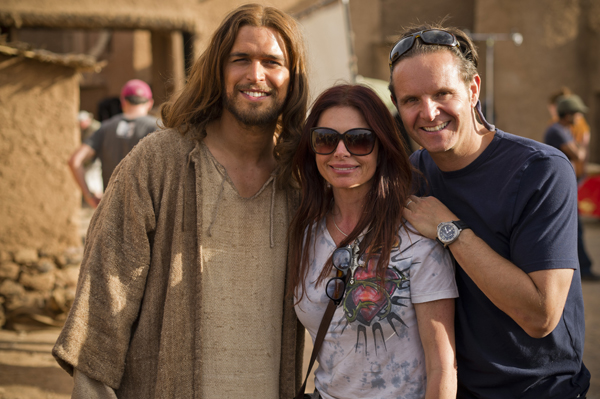 It was her prayer that those who were watching would know that the words were true, that the audience at home would be touched not just by an angel -- but by the message of love conveyed by the angel.
It is our prayer that the same message of God's love permeates The Bible series. And that the lives of those who see it may be touched as much as the lives of those who made it.
Roma Downey is an Emmy and Golden Globe nominated actress best-known for her roles in "Touched by an Angel" and "A Woman Named Jackie." Mark Burnett is a multiple Emmy winner and producer of such hit shows as "Survivor," "The Voice," Celebrity Apprentice" and "Shark Tank." They were married in 2007. Their production company is LightWorkers Media.
Images courtesy of Lightworkers Media/HISTORY
Related
Popular in the Community