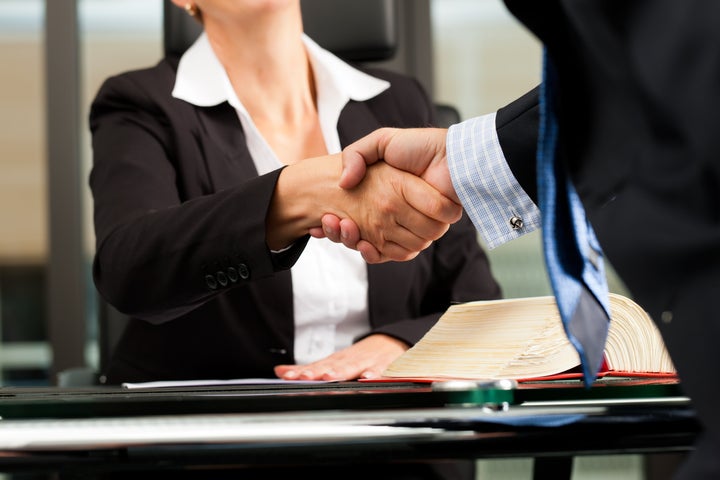 Receiving a free consultation with an attorney can be extremely helpful, if you know how to make the most of the time. A typical legal consultation takes about an hour, during which you share information with the attorney relevant to your legal issue. In return, taking into account the information you provided, the attorney will let you know your legal rights and options.
It is important to prepare for a divorce consultation. First, you should prepare emotionally. Be prepared to discuss things that are very personal, which you may not be accustomed to discussing with others. This is especially true when you are having marital or familial difficulties. Know that it is okay to express anger, frustration, and pain, and that it is okay to cry. Acknowledging these emotions before you meet with an attorney will help the meeting go more easily for you.
Next, be prepared to discuss what assets you and your spouse have. Types of assets may include bank accounts, retirement funds, businesses, cars, boats and homes. Also, be prepared to discuss debts -- mortgages, equity loans, bank loans, student loans, and of course, credit card debt. Having an upfront discussion of assets and debts in an initial consultation will allow the attorney to get a broad idea of your situation and spot any potential issues right away.
Income is the next critical piece of information that you should be prepared to discuss. Not only is each party's income (or lack thereof) significant in determining how much child support and/or spousal maintenance a party will ultimately pay (or receive), but it also greatly affects a party's ability to pursue litigation.
It's also vital to come in with an idea of what your goals are and your ideal outcome is. The more honest you are with your attorney and yourself at the start of your case, the more effective your attorney can be. Ask yourself questions such as, "Do I really want custody of my child with my work schedule, when the other parent is more available?" or "How important is it for me to stay in our home?" Ideally, these types of questions should be thought about before you meet with an attorney.
Be sure to bring with you copies of any legal documents that you already have, such as a prenuptial or postnuptial agreement, divorce summons, an order of protection or domestic incident report. If you are already represented by an attorney and you are looking to change counsel, come prepared to discuss what has occurred in your case so far, and bring with you copies of court orders and agreements.
It is natural to want to keep personal family information private, especially when it can feel embarrassing, but it is important to discuss these matters confidentially at a legal consultation. There may be questions such as, "Has there been domestic violence?" or "Has either person had an affair?" Being truthful with your answers in a consultation will help the attorney better understand your situation. If you're not sure whether information is relevant or not, share it anyway. Being truthful and upfront will help your lawyer to help you more effectively.
Remember that all information disclosed to an attorney in a consultation is confidential, so there is no fear in being honest. If you are contemplating divorce, meeting with an attorney for the first time can be a daunting first step and it is perfectly okay at an initial consultation not to know what you have, or what you want. But, if you can, by being prepared, organized and communicative with the attorney, you will get the most out of the consultation.
We offer a free initial consultation because we believe it is important for the client and attorney to get to know each other and determine your objectives and areas of priority before proceeding with the case and the client-attorney relationship.
Related