It can be a long process, building a home but it's not only inside the house, it is also very desirable to improve one's garden area to make it a place to savor during the balmy summer evenings and on weekends. You need to be creative and you can get inspired by many websites on the internet or through specialist magazines. So get creative, see other ideas and blend them into your ideal outdoor living space. It doesn't matter how large or how small the available area is, it depends on your ability to utilize the space to its best advantage and create the perfect garden.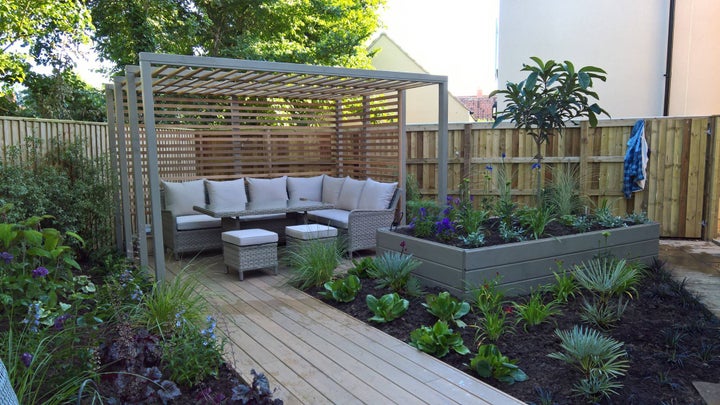 Tiered planters
Tiered planters are an ideal choice if the space you have is limited. They maximize on space whilst adding exceptional beauty to your garden. There is no specific way you should design the planters; just use your own creativity and design to construct something unique for your garden. The most natural looking planters consist of wood as the main material. The more rough-looking the wood you use is, the more natural and authentic the planter will look. You can also buy predesigned planters made with tough plastic that resembles natural wood.
Add some depth
It's not possible to inflate the size of your garden space, but you can make it appear bigger. One simple trick to try is installing mirrors on a fence or wall on one side of the outdoor space, so that their reflections will make the space appear as if it stretches beyond where the mirrors are placed. This is also a great beauty feature that will enhance the ambiance around your garden space.
Incorporate composite decking
Composite decking can be installed along the pathways heading to your garden, as a patio, or even on top of steps. Choose a color and texture that appears natural and matches the arrangement of the garden. Composite decking enhances the look and feel of an outdoor living space and is a great choice of material, as it does not rot, warp or require any maintenance like wooden decking does. For more information and composite decking ideas see TimberTech site.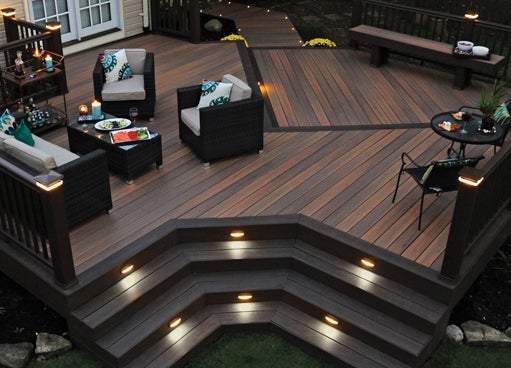 Find nooks and crannies
Consider your priorities. If you have some areas that are covered with gravel, flowers or other things you don't mind disposing of, you can turn these areas into magnificent growing places. With smaller-contained beds you can choose plants that spread vastly, for instance, you can squeeze in some garlic between perennials. Making a garden space is all about being creative and serving your priorities, whilst making use of the space available in the best ways possible.
What about garden rooms?
Using the idea of a garden room, you can create a peaceful retreat; a great escape for weekends, social occasions, family time or just when you want some time away from disturbance. You don't necessarily need a large space for a garden room as they can be designed and tailored to fit into any space.
A modern garden room can also be cheaper than a traditional conservatory or orangery.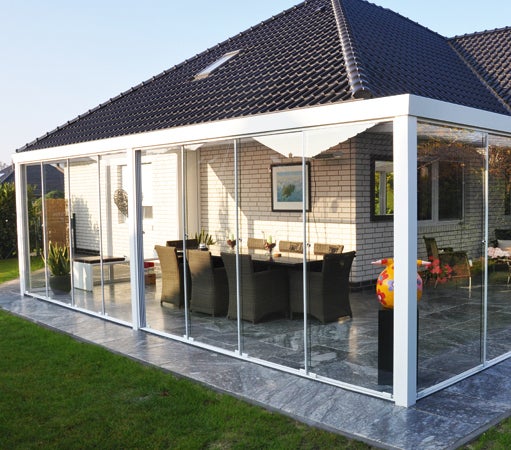 Try coarsely-textured plants
Coarsely-textured plants that have naturally large leaves help to create emphasis and strong contrast in your garden. Placing the plants between light and shadowy areas will give the best results; an easy way to create an eye-catching effect. You don't need to spend a lot to get the right plants because this method can work with virtually any coarsely-textured plant with big leaves.

The use of color
Color adds a very visible element to your garden space, so you need to choose complementary colours that attract the eye and are not turbulent. It is highly recommended to use one or two colors to avoid a clashing outcome that may distract from the beauty you are trying to portray. You can use these colours in accessories as accents within the theme of your outdoor living space, for example on cushions in a garden room, in flowers, on plant pots or on lanterns.

Plant tall trees
Tall trees draw the eyes of the viewers upward and this also adds some volume to your garden. Make sure to choose trees that are not too wide, or they will consume a larger part of your small space than you wish. Trees such as Leyland Cypresses are a perfect choice.
Hope this gives you inspiration on how to make the most of your outdoor living space.
Related