When I was in kindergarten, I was obsessed with dolphins. I had dolphin-shaped lava lamps, under-the-sea inspired backpacks and lunch boxes, underwater mammal-themed wrist-watches, glow-in-the-dark dolphin T-shirts, and most importantly, ocean-sized dreams.
Aside from my collected hoard of dolphin swag, my life was about storytelling. My mom taught me to read at a very early age, and I would bring interesting but not too popular picture books to school to read aloud to my class to keep them attentive and goal-oriented at a young age. I wasn't quite conscious of what I was doing, who was influencing me, and how it would affect my career back then, as it was all just a haze of Clifford the Big Red Dog, and, again, dolphins. But in retrospect, I have a clear and definitive finger-pointer on the one person who beyond question shaped me the most flexibly and dexterously during that cultivating time of my life.
Her name is Denise Parker, a tenacious and intuitive woman who holds a steady handprint still on my heart today. She was my kindergarten teacher and has grown into a family friend who is a symbol of constant joy, warmth and encouragement. Her wisdom-filled presence is a quilt in my life, stitched with every possible trait the greatest teacher could have, as well as a muscle for hard work and independent exploration.
When I was going through that maddening sea creature phase, she spotted my passion like a rare whale's tail and dove in head first to making me the best possible 6 year-old I could be. Mrs. Parker was the first person to ever have me published. She gave me individual attention and sculpted my imagination into a shape-shifting state that lived in the embodiment of my creativity. Between she and the school librarian, I wrote a nonfiction picture book about-- you guessed it-- dolphins, both written and illustrated by a little me with Crayola crayons in hand.
It was made with plain white printer paper and bound in the school's production room, but it was the most beautiful masterpiece I could have ever imagined back then. Not only was my love for writing celebrated and extended, but my confidence was rumbled out of a mere childish meow into a durable, youthful roar. I was able to read my book to my class and the surrounding groups around me, and for a short while, I had a kindergarten fan base. Teachers gave me candy and high-fives, and I was invited to play more games of four-square at recess than ever before.
Mrs. Parker tapped into a part of me no one had yet seen. I was only six, and my mind was already aerated to the possibilities of enlightenment and learning. I was ready for first grade spelling tests. I was ready to start my 75-cent second grade business. I was ready to stand up to the bullies in third grade. I was ready to rule my own world.
Teachers like this are the reason I wake up and go to school in the mornings. I'm counting down the days of high school now, and I still hold those elementary building blocks near and dear. Whether an educator tells stories about his ex-girlfriends to empathize and immerse you in the world of an 18th century revolting France, or challenges you to write your heart out in a journalism classroom where you forget there are walls and ceilings to hold you back, or simply puts their best foot forward every single class period when they know they will never get nearly enough credit, they hold in their hands the power to discover and construct the future.
We, as teenagers and students, live in a crystal ball where we can run wild under the watchful eye of people who believe in magic. Those Professor McGonnagalls and Denise Parkers of the world allow us to hold onto what we know to be true while simultaneously begging us to question it all in a blink of an eye and the flip of a page.
At the end of my kindergarten journey, the whole class put on a spring performance that consisted of tone-deaf nursery rhyme songs and poster board-textured flowers. The most vivid memory I have from that night was not only my extremely little black dress (get your head out of the gutter. I was six), but the infamous dance we did called the Tootie Ta. I had never seen choreography of such silly and absurd proportions. It consisted of all the things that can make a little kid giggle and parents swoon over their dainty little laughs. I'm talking fart noises, people.
The current education system is not perfect by any means, but the existence of ambition, the spark of brilliance, and the goodness of insight presented in the human forms of our best teachers will see us through the cracks in the academic sidewalk while we work to strengthen it together. Mrs. Parker developed my high standards for education from the start, and as I near the finish line, I realize that while my strewn together knowledge of marine life and co-ed patience was extremely valuable and incomparable, it was not nearly as important as the dance itself.
Mrs. Parker's 61st birthday is this week, and in her honor, I present this reflection of thanks, awe, and magic to her. May each candle on her cake represent the spark of character she has instilled in all of her students over the years.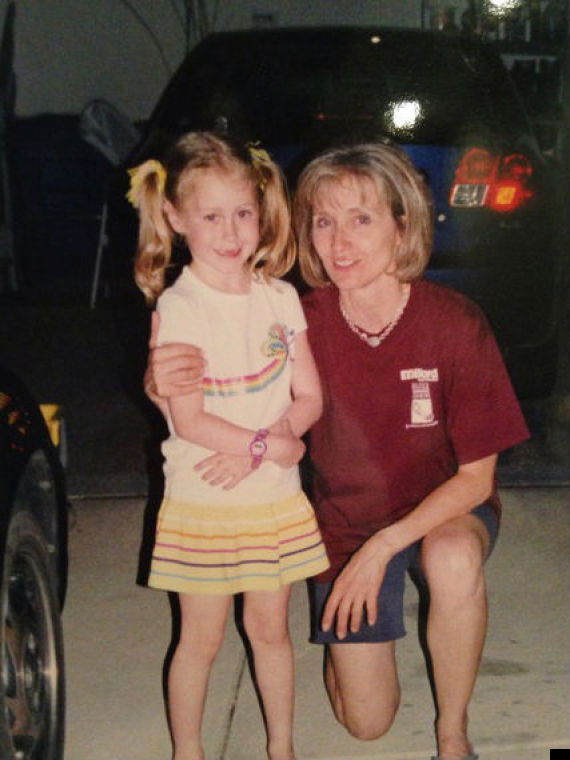 Calling all HuffPost superfans!
Sign up for membership to become a founding member and help shape HuffPost's next chapter