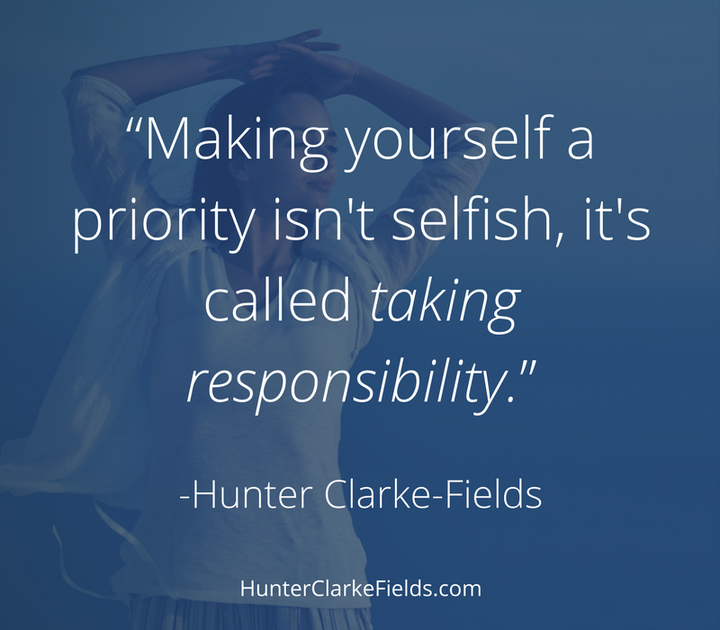 In the 90s Oprah had a life coach on who said something that shocked her studio audience of suburban moms.
She had asked the audience to make a list of all the priorities in their lives. Then she asked, "Where are you on that list?" Lots of the audience did not have themselves on the list at all.
Then she made her outrageous suggestion: "You should be the #1 priority on your list."
The audience booed. Oprah said, "Hold on," and asked them why they booed. Oprah said, "It doesn't mean that others are kicked off your list when you put yourself first."
We've come a long way since then. Or have we?
If you made a list of priorities, who would be on your list? Where would you be on your list?
Many moms tell me that taking care of themselves is not a priority. If you are really honest with yourself, is that you?
The thing is, if you are not #1 on your list, you're realizing a fundamental truth:
You cannot give what you do not have.
If you are not taking care of you, you are gyping your children and your family. You are offering them a second-rate version of you. And you are role-modeling a life of "not worthy."
Making yourself a priority isn't selfish. In fact, it's the opposite. It's called taking responsibility.
Taking responsibility for your health. Taking responsibility for your well-being. Taking responsibility for your emotions. Taking responsibility for your fulfillment.
https://img.huffingtonpost.com/asset/scaleFit_590_noupscale/5941cff016000028001163c4.png
Are you taking responsibility for you? Or are you asking others – your partner, your children – to take responsibility for your happiness and well-being?
It's not their job. It's yours.
I'm inviting you to put yourself at the top of your list. Take responsibility for your inner world and your outer responses.
Now it's your turn. What would you do differently today if you were your #1 priority? Start the conversation in the comments below.
Thank you so very much for reading my friend. Sending you love and light to guide your way on.
With warmth & lovingkindness,
Bio: Hunter Clarke-Fields, MSAE, RYT, is a mindfulness mama mentor. She coaches over-stressed moms on how to cultivate mindfulness in their daily lives. Hunter is a certified Parent Effectiveness Training teacher and has over 20 years of experience in yoga & mindfulness practices. She has taught thousands worldwide. Hunter is the creator of the Mindful Parenting course. Click here to learn more and get free resources.
Related