Malachi Love-Robinson, the 18-year-old detained last month for allegedly impersonating a doctor, has been arrested again -- this time on charges that he defrauded an elderly woman out of almost $35,000 after "treating" her for stomach pain.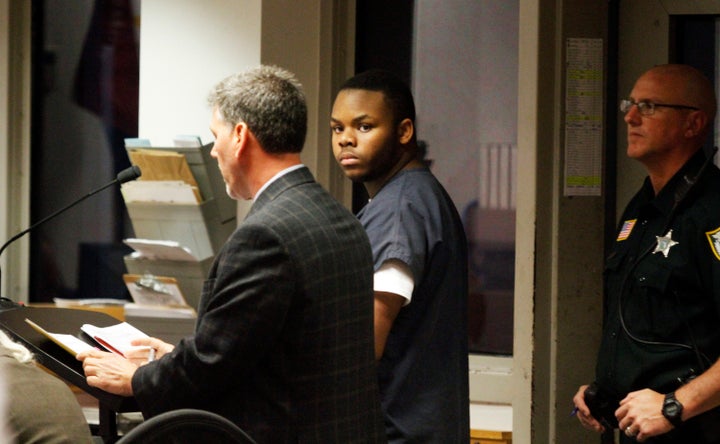 Anita Morrison, 86, who found Love-Robinson through an online search, claims he cashed several checks stolen from her home during visits to treat her for "severe" stomach pain.
Morrison said she was fooled into believing that the young man was a doctor who could help her.
"Maybe I wanted to believe because I was in such pain," the octogenarian told the newspaper last month. "I just went along with it."
Love-Robinson's grandfather, William Robinson, told the Sun-Sentinel at the time that the arrest was the result of a misunderstanding. He claimed his grandson, who officials said referred to himself as "Dr. Love," was certified to practice holistic medicine by online schools, and that he hadn't actually been seeing patients himself. 
Love-Robinson, however, has been accused of masquerading as a doctor before.
According to the Palm Beach Post, when Love-Robinson was 17, he was allegedly caught "roaming the halls" dressed as a doctor at St. Mary's Medical Center in West Palm Beach. Authorities did not believe he saw any patients or performed treatments so he was not charged.
After Love-Robinson's court appearance on Wednesday, his attorney Andrew Stein lauded his client's "entrepreneurial spirit." 
It's unclear if Love-Robinson entered a plea on Wednesday; however, he was granted a supervised release and ordered to undergo a mental health assessment within 48 hours, WPTV reported.
Last month, Love-Robinson told ABC News that he "currently hold(s) a PhD," though he refused to specify what field it was in or where he obtained it. On Facebook, he allegedly claimed to have certificates from the American Alternative Medical Association and the American Association of Drugless Physicians.
REAL LIFE. REAL NEWS. REAL VOICES.
Help us tell more of the stories that matter from voices that too often remain unheard.
BEFORE YOU GO