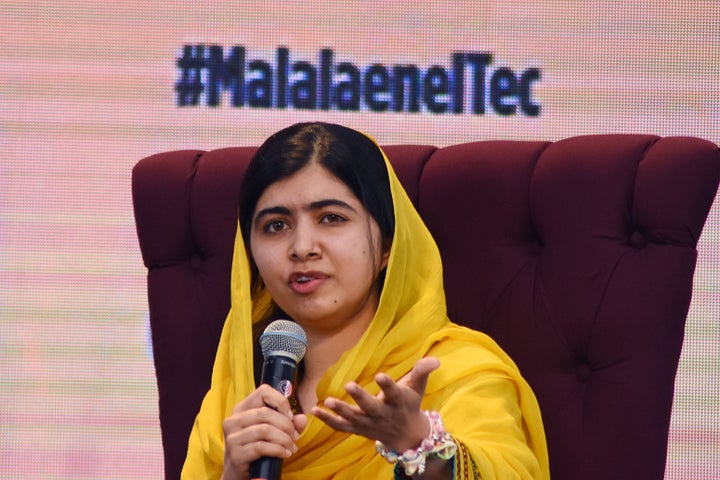 Activist Malala Yousafzai has issued a powerful statement urging "my fellow Nobel Laureate Aung San Suu Kyi," Myanmar's de facto leader, to do something about the humanitarian crisis unfolding in the country's Rakhine state, where tens of thousands of the Rohingya people are fleeing deadly violence against their minority group.
Yousafzai, 20, said on Sunday that she was "still waiting" for Suu Kyi to condemn the "tragic and shameful treatment" of the Rohingya community.
"Today we have seen pictures of small children killed by Myanmar's security forces," wrote Yousafzai, who was awarded the Nobel Prize at the age of 17. "These children attacked no one, but still their homes were burned to the ground."
"The world is waiting and the Rohingya Muslims are waiting" for Suu Kyi to act, Yousafzai continued.
Since the end of August, more than 70,000 Rohingya have fled from Buddhist-majority Myanmar to neighboring Bangladesh, according to the United Nations High Commissioner for Refugees. Hundreds — if not thousands — of Rohingya are believed to have died in clashes between the Myanmar army and the Arakan Rohingya Salvation Army, a militant group.
Refugees have accused the Myanmar military of indiscriminately killing civilians, including children; razing entire villages; and committing rape and torture. 
Suu Kyi has yet to react publicly on the latest violence in Rakhine state, reported Channel NewsAsia on Monday. 
Her government, however, has previously blocked attempts by the United Nations to investigate allegations of the Myanmar army committing human rights violations in Rakhine state. 
"Daw Aung San Suu Kyi said we would not coordinate with the U.N. fact-finding mission as we have disassociated ourselves from the resolution because we do not think that the resolution is in keeping with what is actually happening on the ground," said an official in June, according to Radio Free Asia.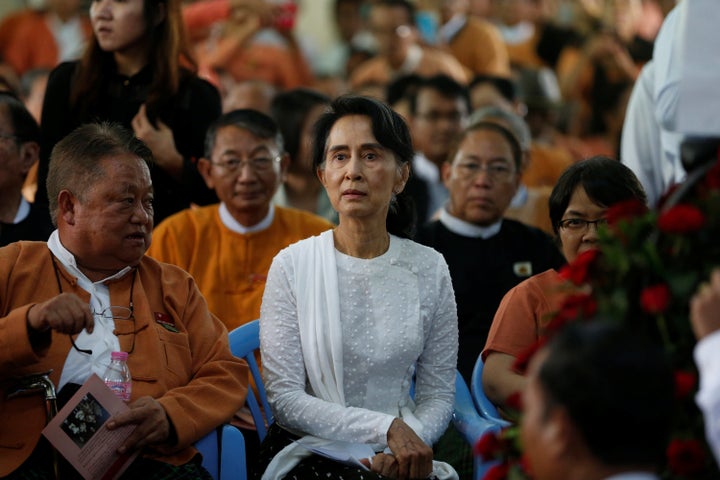 In an op-ed published Friday, the editorial board of The Washington Post reminded Suu Kyi of her Nobel lecture in 2012, in which she urged the world not to forget those who are suffering. 
"Wherever suffering is ignored, there will be the seeds of conflict, for suffering degrades and embitters and enrages," she said then. 
Calling all HuffPost superfans!
Sign up for membership to become a founding member and help shape HuffPost's next chapter
BEFORE YOU GO