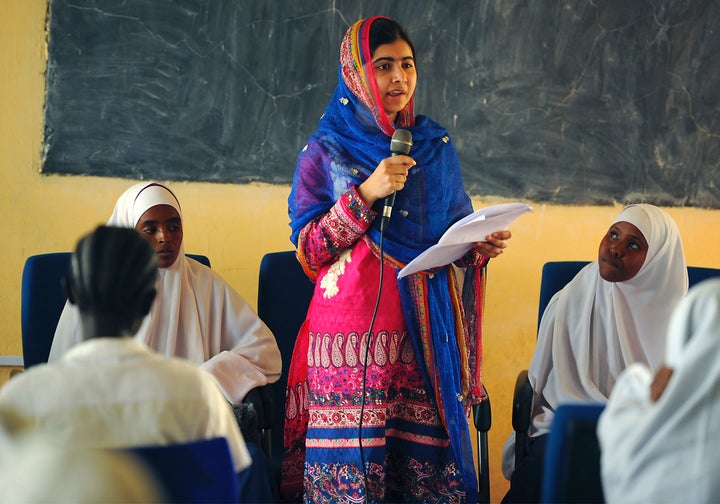 Malala Yousafzai was all about celebrating her birthday on Tuesday, but, as usual, wasn't all that interested in presents or parties.
"We should not ask children who flee their homes to also give up their dreams," Yousafzai said in her address on Tuesday. "We must recognize that the young people in this camp are future leaders on whom we will all depend for peace."
The U.N. declared the advocate's birthday an international holiday, aptly called Malala Day. Last year, Yousafzai marked the day by opening a school for Syrian refugee girls. 
More than 350,000 people live in Dadaab, the largest refugee camp in the world, and the Kenyan government announced last month that it will be closing it, along with the country's other refugee camps by next year. The refugees will most likely go to Somalia, a transition many of them fear due to the continued violence there.
For young girls, going to the neighboring African country also comes with the added concern of losing out on learning opportunities.
To underscore those fears, the Nobel Peace Prize winner shared a story about Rahma, a girl who arrived to Dadaab at 13 and had never been to school up until that point. Determined to learn, she enrolled in school, caught up with her classmates and eventually graduated from primary school.
But when her family went back to Somalia last year, she couldn't find another school to attend. Rahma's father told her she couldn't learn anymore, and demanded that she marry a man who was more than 50 years older than she.
Rahma snuck out of her house and took an eight-hour bus ride back to Dadaab just so she could continue learning.
Yousafzai, who was shot in the head by the Taliban in Pakistan for speaking out for girls' education, criticized the world for its lack of empathy for refugee children.
"The world fails to recognize that it's not these children's fault that they are refugees," she said.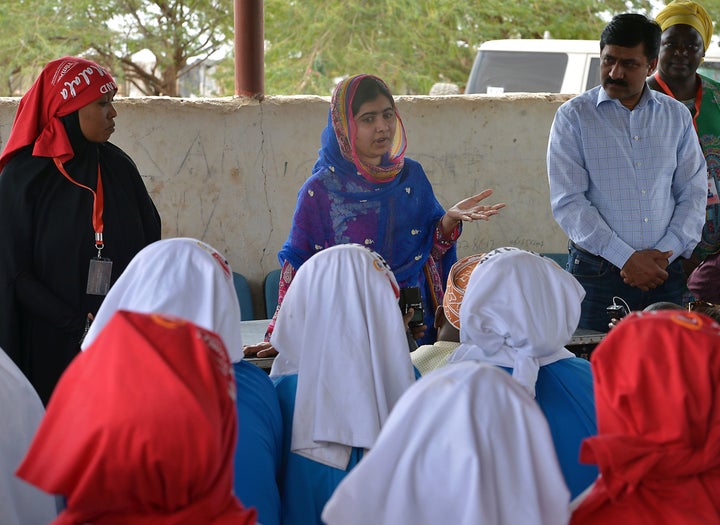 Yousafzai called on world leaders to make a greater investment in education for children living in conflict, an endeavor that would cost $8.5 billion a year.
"The world can easily afford it," she said, "and it is a great injustice that this money and more is not being spent to educate girls like Rahma."
Yousafzai joins a lenghty list of advocates who are fiercely opposed to the closing of Dadaab.
"Moving ahead with a forced shutdown of the camps would create a humanitarian disaster of massive proportions," Mark Yarnell, senior advocate at Washington, D.C.-based Refugees International, told the WorldPost last month. 
The government said the decision was motivated by the "very heavy" economic, security and environmental burdens of the camps. But the implications for the refugees who will be displaced could be catastrophic.
"They should not be forced to move," Yousafzai told the Associated Press. "I want to make sure that these girls don't become a generation lost and there are alternative facilities for them to continue with their education."
Calling all HuffPost superfans!
Sign up for membership to become a founding member and help shape HuffPost's next chapter