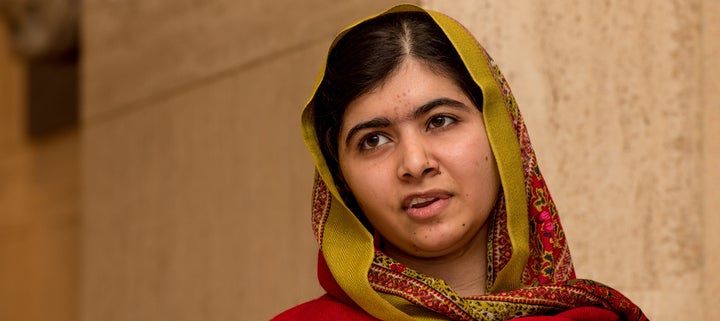 Malala Yousafzai offered up a reality check for Donald Trump and any other politician attacking the entire Muslim faith.
"The more you speak about Islam and against all Muslims, the more terrorists we create," she said in an interview with Channel 4 in the United Kingdom.
"It's important that whatever politicians say, whatever the media say, they should be really, really careful about it. If your intention is to stop terrorism, do not try to blame the whole population of Muslims for it because it cannot stop terrorism. It will radicalize more terrorists."
In a separate interview with AFP, Yousafzai called Trump's comments "tragic" and "full of hatred, full of this ideology of being discriminative towards others."
Yousafzai was shot in the head and nearly killed in 2012 because she went to school and advocated for girls to receive an education. Despite the attempt on her life, she continues to promote these causes.
Education, not discrimination, is the key to stopping terror, she said.
Popular in the Community