Instead of dropping hundreds of dollars on a dress to celebrate one evening, Erinne Paisley thought she'd help girls around the world access education instead.
The high schooler wore a handmade dress to prom last month, showcasing a bold message to onlookers when it comes to a person's gender and their ability to attend school: "I've received my education. Not every woman has that right. Malala.org."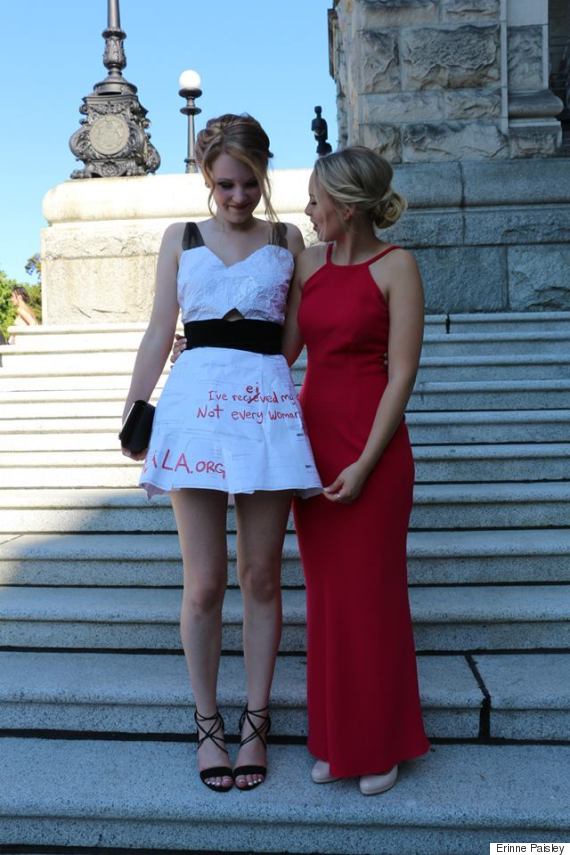 According to U.S. Aid, about 62 million girls are barred from school simply because of their gender. What's more, many girls in the developing world who do gain access often face threats of violence and harassment just for wanting to learn.
It was this staggering figure that prompted Paisley to act, the 18-year-old from British Columbia, Canada, told The Huffington Post.
"As I was getting ready to celebrate the end of my own secondary education ... I wondered if I could take some of that energy and excitement and attention that goes to secondary graduation or prom and maybe refocus it into something that could provide that same opportunity for people who [can't attend school]," she explained.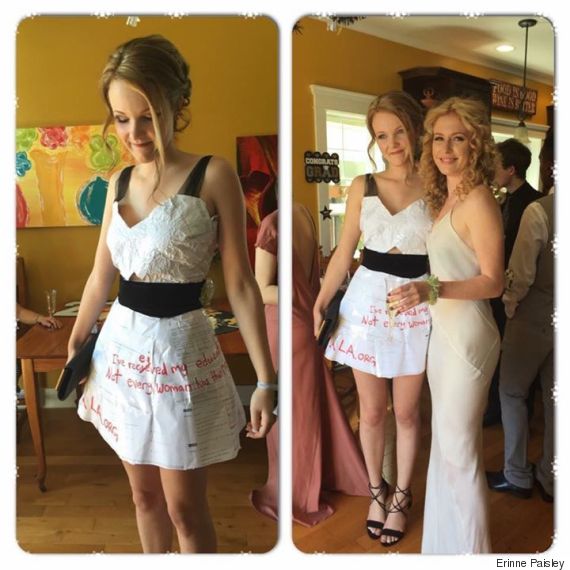 But Paisley didn't just talk the talk. She donated $250 -- about the amount she would have spent on buying a prom dress -- toward the Malala Fund. The nonprofit was started by Pakistani children's rights activist Malala Yousafzai to raise funds and awareness for girls education.
Yousafzai -- who was awarded the Nobel Peace Price for her activism last year -- gained global prominence after surviving gunshot wounds to the head at the hands of the Taliban for attempting to attend school in 2012.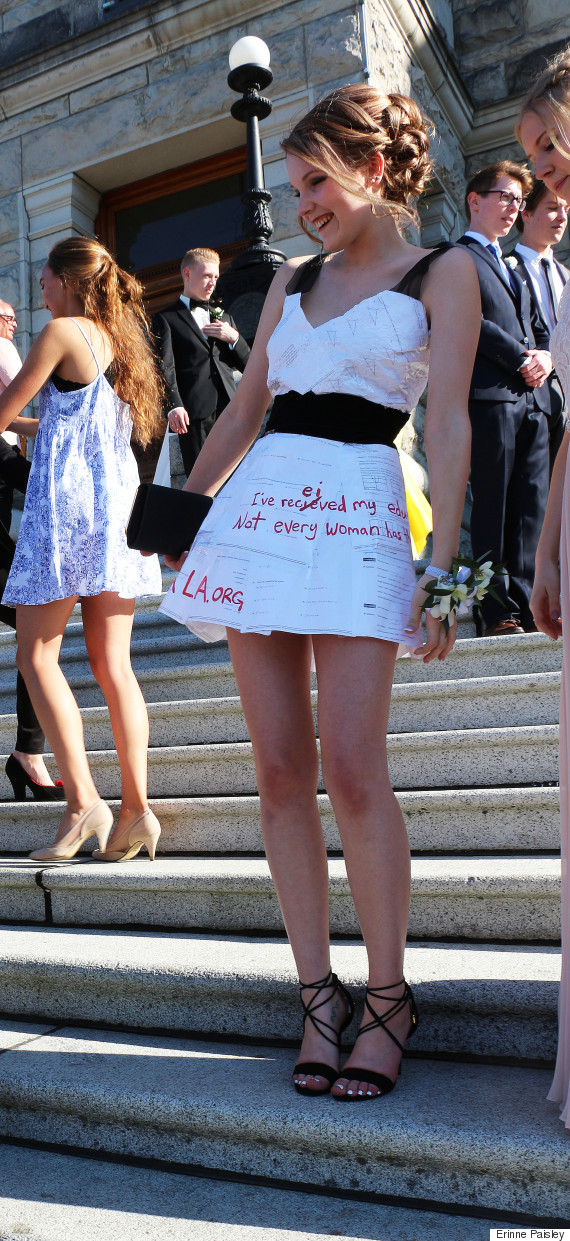 Paisley, who told HuffPost that responses to her dress have been "overwhelmingly positive," said she was happy her dress drew curious eyes and questions at prom -- raising awareness on the injustice of gender-based discrimination was a big reason she chose to wear it.
"A lot of people -- including myself -- forget about what kind of privilege we do have with our access to secondary education that we inherently have," she said.
Paisley is planning to attend the University of Toronto this September and focus her studies on international relations.
To bid on Paisley's dress, visit the Go Bid page here. Click here to learn more about the Malala Fund.
To take action on pressing education issues, check out the Global Citizen's widget below.
Related
Before You Go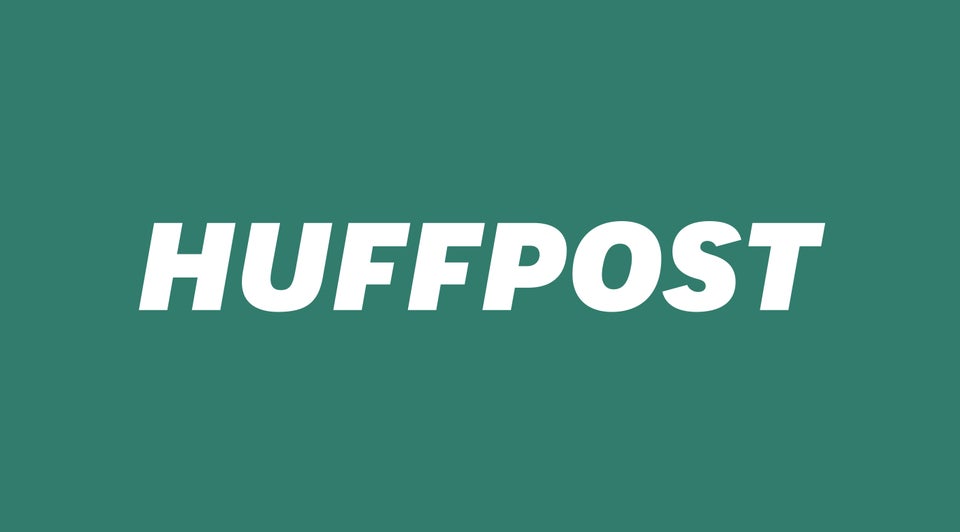 Why Malala Yousafzai Is An Inspiration