"Islam does not stop women from acquiring education and by attacking Malala the Taliban have crossed the limits of Islam," the scholars noted, according to Dawn.
Prophet Muhammad (pbuh) had regarded the sanctity of Muslim's life and property more important than the sanctity of the 'Kaaba' (sacred Muslim place)," the scholars said, adding that the "murder of one innocent human being is equivalent to murder of entire humanity.
The Sunni Ittehad Council is an alliance of leading religious figures, who oppose what they perceive to be the growing Talibanisation of Pakistan.
14-year-old Malala Yousafzai narrowly escaped an assassination attempt by the Taliban on Tuesday on her way back from school. According to witnesses, masked militants shot the girl in the head and the neck. The BBC reports that doctors say she remains in critical conditions, despite some "minor improvements."
Taliban spokesman, Ehsanullah Ehsan, told the New York Times that Yousafzai's campaign for education rights was designed to promote Western secularism in the region and that they would shoot her again if she survives.
A vocal advocate of women's rights and education, Malala came to the fore three years ago when she started writing a diary for BBC Urdu about life under the Taliban in Pakistan's Swat Valley.
She has been nominated for several international awards, including the 2011 International Children's Peace Prize.
Related
Before You Go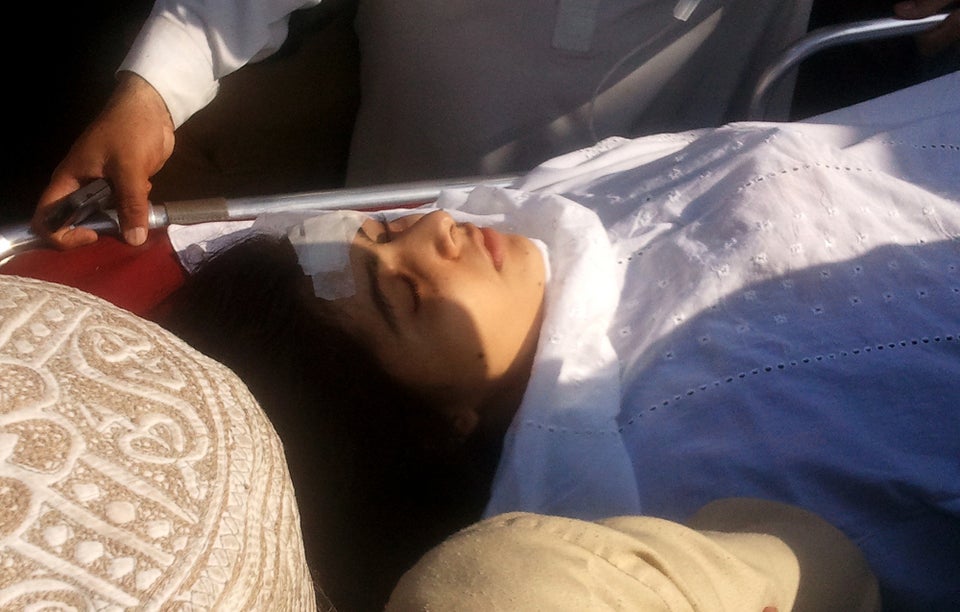 Young Pakistani Activist Attacked
Popular in the Community