 Though Malala Yousafzai may be best known for her inspiring words, the 16-year-old Pakistani activist has helped spur concrete action to provide compulsory education for young people worldwide.
One year after Yousafzai was shot in the head by the Taliban for wanting to go to school, she has recovered and dedicated herself to advocacy. She's delivered impassioned speeches, pushed the UN education goals, and already provided grants through the Malala Fund, which partners with local organizations to provide education opportunities, specifically for girls. Check out more of Yousafzai's impact by the numbers below.
Infographic by Alissa Scheller for the Huffington Post
Yousafzai's fight also has far-reaching implications in regard to poverty, health and basic human rights. A child born to a mother who is able to read is 50 percent more likely to survive past age 5, for example, UNESCO reports.
"We will target her again and attack whenever we have the chance," he told the AFP.
Still, Yousafzai widely declares that she sees dialogue as the way forward. The teen activist recently told the BBC about her future plans to continue her mission.
"I will be a politician in my future," she said. "I want to change the future of my country and I want to make education compulsory."
Before You Go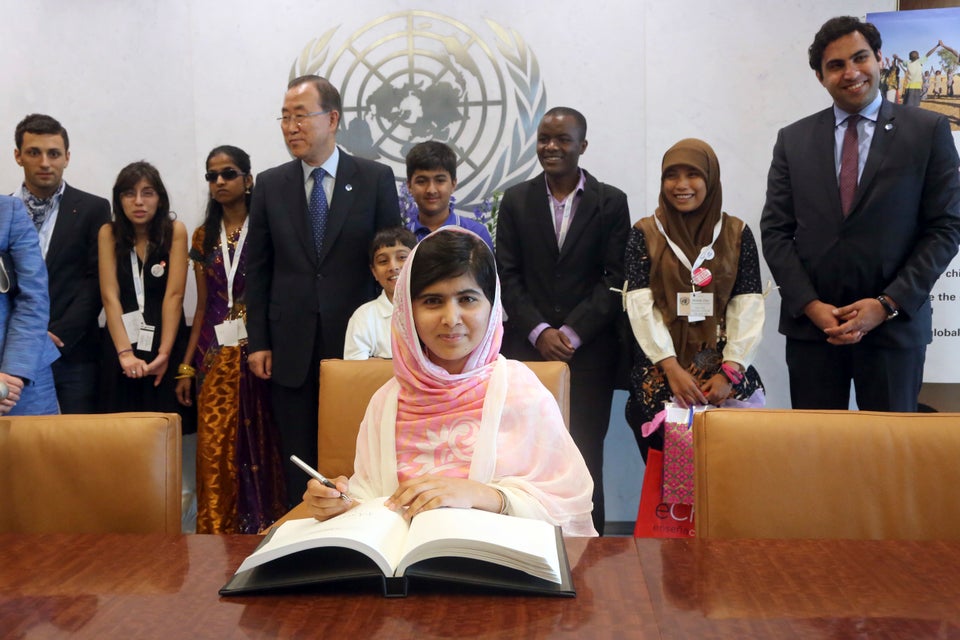 Malala Takes The UN By Storm