While she's traveled the globe to spread her message since recovering, it was only recently that her own mother, Tor Pekai Yousafzai, has learned to read and write, The New York Times reported.
Yousafzai unveiled the news on Tuesday while promoting the release of the young readers' edition of her book, I Am Malala.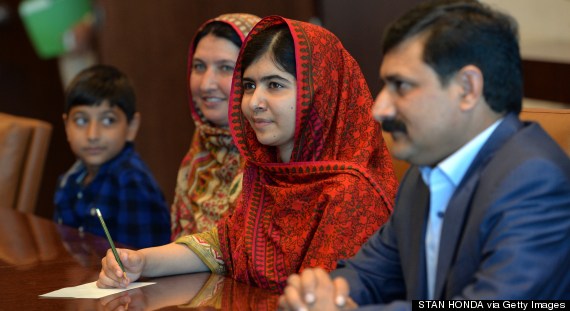 Her announcement underscored the, at times, complicated relationship Yousafzai's family has had with education, feminism and women's rights.
While living in Swat Valley, Pakistan, Yousafzai's father, Ziauddin, owned the private school his daughter attended. Though the Taliban banned girls from learning in 2009, he continued to run the school and encouraged his daughter, who was 11 at the time, to keep blogging under a pseudonym for the BBC.
Yet, all the while Ziauddin and his daughter stood strong against the Taliban, Tor Pekai was relegated to the shadows.
While filming a documentary about Yousafzai, long before she was a household name, Adam Ellick told The New York Times in 2013 that he was never permitted to speak with Tor Pekai and "rarely saw her at all."
From Yousafzai's perspective, her mother's diminished role was of her own choosing.
When Ellick asked Yousafzai what her mother thought of her father's activism, she said her mother simply wasn't interested.
The sheltered nature of Tor Pekai's upbringing likely was the major hindrance in her pursuit of education.
Tor Pekai grew up poor in the village that neighbored her husband's. When the two got married, she moved to Mingora where the tallest building was two or three stories, according to the Sunday Times.
The family of five now lives on a bustling street in Birmingham, and Tor Pekai says that seeing scantily dressed women makes her feel like she's "drowning," she told the paper.
But, according to Yousafzai, it's also the vastly different culture she's gradually acclimating to that encouraged Tor Pekai to learn to read and write.
Yousafzai said that her mother felt frustrated when she couldn't read prices on items or the expiration dates. Tor Pekai now goes out alone, goes to school five days a week and is vigilant about completing her homework, Yousafzai said on Tuesday.
The woman who for so long was kept away from the lens, stood before the audience on Tuesday and proudly addressed the crowd, "My name is Tor Pekai. I am from Pakistan."
Before You Go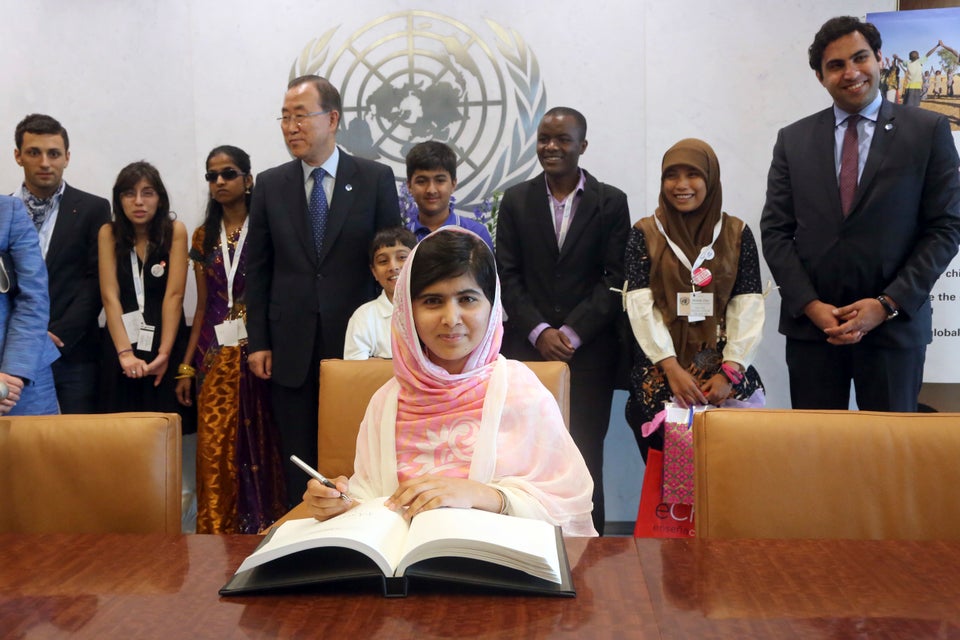 Malala Takes The UN By Storm