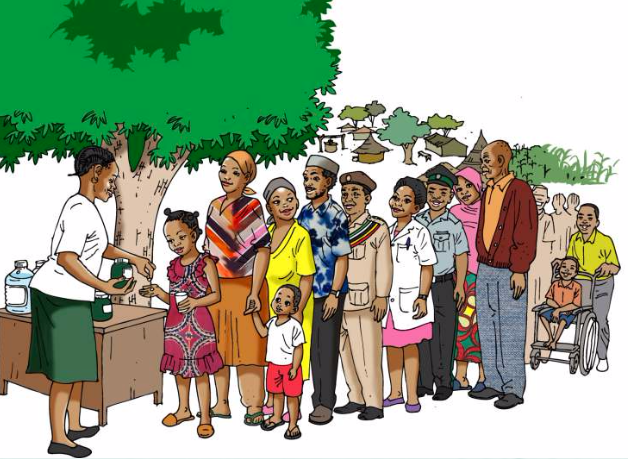 This article is part of HuffPost's Project Zero campaign, a yearlong series on neglected tropical diseases and efforts to fight them.
For people suffering from painful diseases in remote parts of the world, neighbors volunteering as health educators can be their best shot at getting help.
Ordinary people, without any formal medical training, have stepped up to teach others about common illnesses in the province of Nampula, Mozambique, which has one of the highest rates of neglected tropical diseases in the country ― but where many people live in remote, rural communities, far from any health centers.
As part of a pilot program from the nonprofit Malaria Consortium and the ministry of health, about 150 volunteers have been trained since 2014 to hold monthly "community dialogues" in villages, gathering large groups of people to talk about neglected diseases. They discuss how to recognize symptoms and when and where to seek treatment, often handing out pamphlets with illustrations depicting the diseases, since not all people in the area are literate.
"These diseases are affecting rural, removed communities with low education levels and where poverty is huge," Sandrine Martin of Malaria Consortium told The Huffington Post. "In some provinces, you can have up to 80 percent of people who have these diseases, and people are usually infected with several at once."
These are illnesses such as schistosomiasis, which can lead to blood in the urine or stool and, in severe cases, kidney failure or bladder cancer, killing 20,000 people worldwide each year. Elephantiasis is also common in the area, and can cause swelling in the legs and genitals, leading to pain, disability and social stigma.
"These diseases affect more than half of people who live here," volunteer Anivel Adriano Haueque, from the Mogovolas district in Nampula, told HuffPost. "I know a man who has swelling in his arm and scrotum from elephantiasis ― he has a lot of trouble doing normal tasks in his everyday life."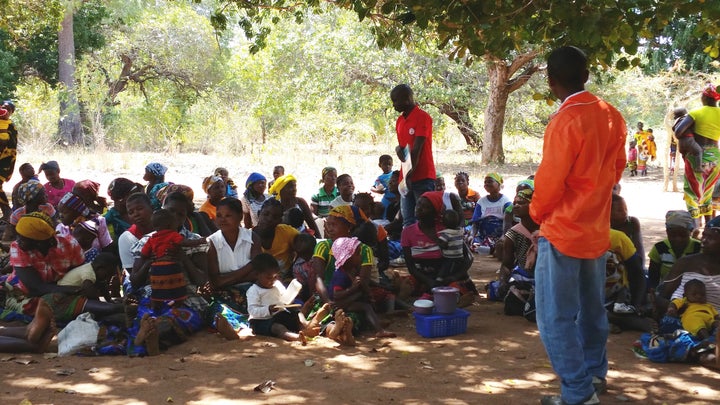 Schistosomiasis, for instance, is transmitted by parasites in water, so it tends to strike poor, rural communities that lack access to safe drinking water and sanitation.
"They get it as kids bathing in water," Martin said. "The symptoms, like blood in the urine, only develop later, so people tend to hide it because it's in the genital area."
Because for some of these diseases, symptoms develop years after the initial infection, it is common for folklore to develop around the original cause.
"For schistosomiasis, some believe that it can come from your mother having sex while she was breastfeeding," Martin said. "For elephantiasis, some think it's some kind of spirit, that someone put a spell on their family."
Elephantiasis can cause severe swelling in the scrotum, leading some to believe it is a sexually transmitted disease, when actually it is spread by mosquitoes.
"They're trying to make sense of things they don't understand," Martin added, "which is understandable."
Part of what volunteers do is dispel myths of how these diseases are developed and discuss the real causes, so people can avoid getting them.
"If you think what you have has nothing to do with health, but is from a spell, you go to a traditional healer," Martin said. "But with these community dialogues, people realize they have a disease that can be treated, and it generates a shift from healers to health centers."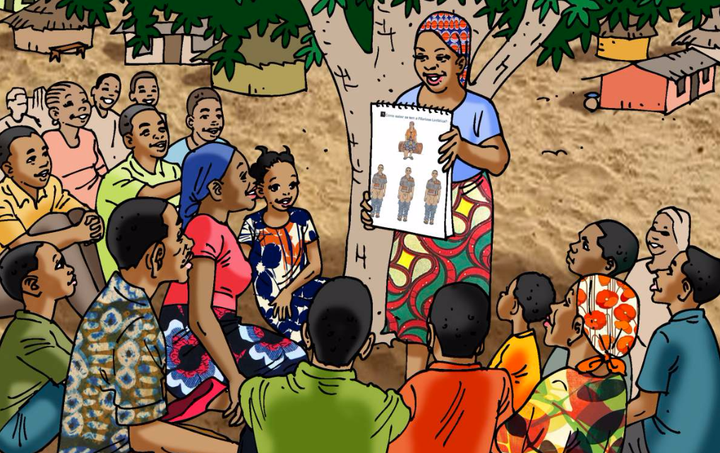 Other similar "village health teams" ― organized, trained and at times paid by local governments ― exist in countries throughout Africa. In Mozambique, these groups have existed since 2010, Martin told HuffPost, but they have focused on educating and treating people affected by more deadly diseases, such as pneumonia, malaria and diarrhea ― illnesses that aren't considered to be neglected.
This means that Mozambicans battling less deadly, but often debilitating neglected tropical diseases were being left behind. The program in Nampula was created to change that. However, a lack of funding for neglected diseases has meant that these volunteers ― unlike those fighting malaria or diarrhea ― don't have easy tools to diagnose or treat patients on-site, away from medical centers. Their role is limited to simply informing people, and directing them to get professional help.
"What we do with community dialogue, is to say: This disease can be treated, it can be prevented," Martin said. "That motivates people to seek care at health facilities."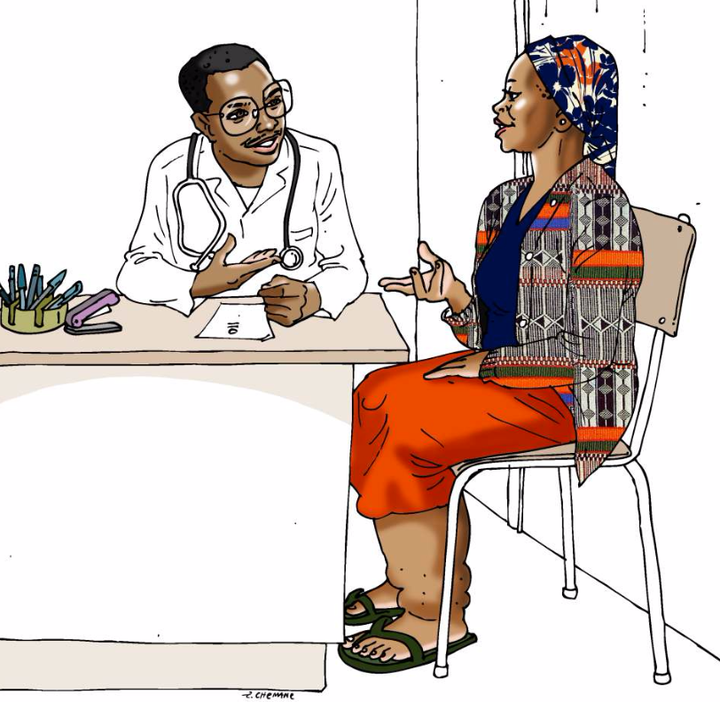 The Malaria Consortium pilot program for elephantiasis is still being evaluated, but the one for schistosomiasis seems to be working so far: After a year and a half, an evaluation of 700 households found that it increased knowledge of symptoms by 12 percent and of how the disease is acquired by 10 percent.
The successes of the program also appear in more visible ways: After people in one area realized schistosomiasis was transmitted by infected water, they made sure each house in the community had a latrine, Martin said.
But volunteers still need far more resources to better help their communities.
"The people here need boots to be able to go into the river to clean and collect water without catching diseases," volunteer Haueque said. "There aren't any other sources of water here."
After a few education sessions in his community, Haueque says, some people have stopped swimming and having fun in the river altogether, to avoid diseases.
More needs to be done at all levels, according to Martin: Donors need to commit more funds to fighting neglected tropical diseases; pharmaceutical companies need to invest in easy-to-use diagnostic tools and drugs for remote settings; and governments need to prioritize strategies to tackle these diseases, including investing in safe water and sanitation in poor communities.
"These are diseases of poverty," Martin said. "When you don't have latrines or safe water, you have to go to a river, and that's when you get these diseases."
Most important of all, according to Martin, is that the communities that are affected be involved in any new programs.
"Two years ago there was a cholera outbreak and health workers toured the district putting chlorine in wells," Martin said. "They were attacked by community members who thought they were poisoning them. You need to use people from communities to make sure health interventions put in place are accepted by communities, that they become part of the solution."
The Malaria Consortium is a recipient of grants from the Bill & Melinda Gates Foundation, which also funds HuffPost's Project Zero series. All content in this series is editorially independent, with no influence or input from the foundation.
If you'd like to contribute a post to the series, send an email to ProjectZero@huffingtonpost.com. And follow the conversation on social media by using the hashtag #ProjectZero.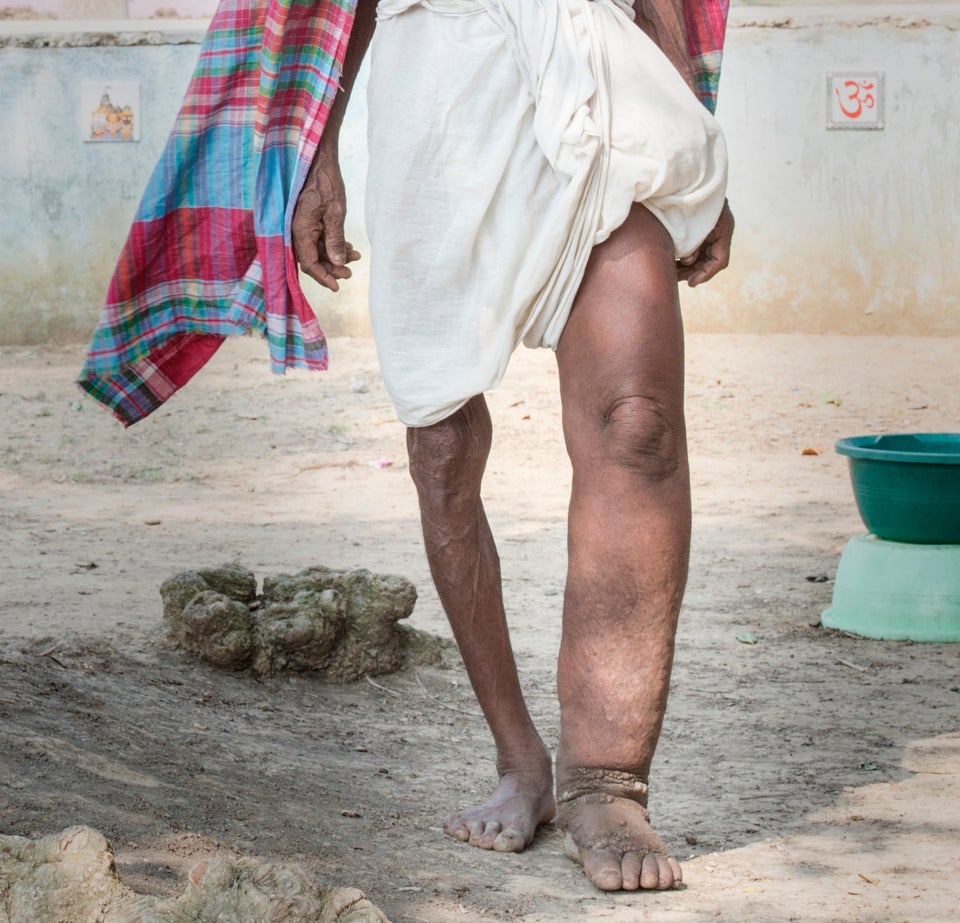 Neglected Tropical Diseases
Popular in the Community