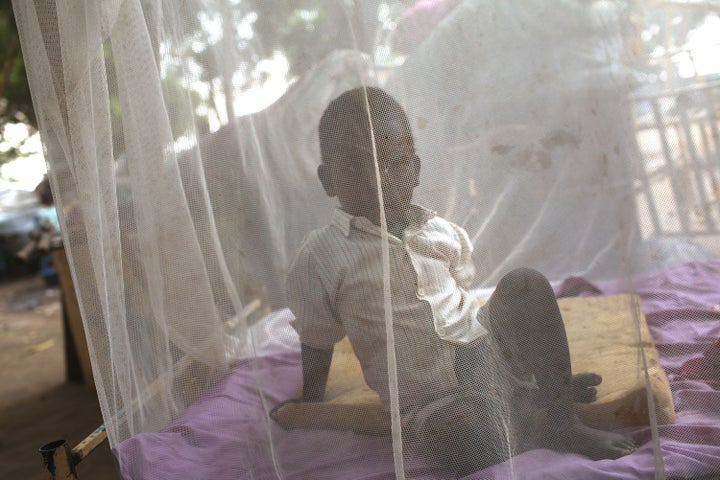 I am sitting here in a refugee camp on the border of South Sudan and Kenya thinking about my daughter. As part of a United Nations Foundation delegation, I am visiting Kakuma Refugee Camp; since I have been here, my daughter turned nine months old.

Yesterday was Mother's Day, and it feels odd not to be with my firstborn on a holiday celebrating motherhood. Instead, I am in Kakuma trying to help mothers who lose babies almost every day to malaria -- a preventable disease carried by at night by killer mosquitoes. I have traveled on dozens of trips like this, accompanying celebrities, donors, and the media to witness the life-saving work of the United Nations Foundation. But this trip is my first time in Africa since becoming a mother.

In my work I have watched infants die from malaria in their mothers' embrace. I always felt compassion and sadness for these families. I also felt a sense of urgency, wanting to return to the United States to share their stories in support for our Nothing But Nets campaign to send life-saving bed nets. Now, I have a different view.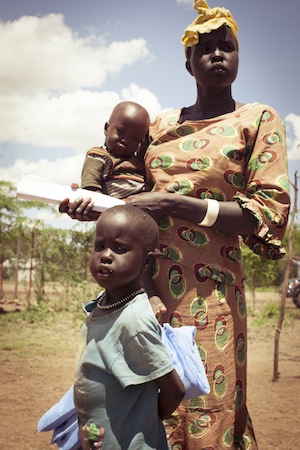 Achol Deng, 37, from South Sudan, receives a mosquito bed net at Kakuma Refugee Camp in northern Kenya to help protect her children from malaria. Deng and three of her four children arrived at the camp about two weeks ago; she became separated from her eldest girl while fleeing violence in the region, and hopes she is with a family member. Copyright Michael Muller.

When you become a parent, you view the world through a new lens. You forge a stronger connection with children and battle at-times irrational fears. Friends and I commiserate how nursing mothers tend to cry at heartwarming commercials and Disney movies. But the deep sadness I feel for mothers here in Kakuma is something very difficult to explain. Kakuma houses 94,000 refugees who have fled violence, persecution, and other hardships, primarily from Somalia, Sudan and South Sudan, and Ethiopia. The UN Refugee Agency (UNHCR) works tirelessly on a limited budget, able to spend just 33 cents a day to host these individuals and keep them secure.

The camps are mostly women and children, resilient mothers who grabbed their little ones and braved a dangerous journey to escape conflict. Thanks to UNHCR, they are safe from violence; now, their enemy is a mosquito. The thought of grabbing my daughter and running from harm for a week or more is frightening. But the prospect of finally reaching safety and then losing her to one mosquito bite is incomprehensible.
About 100 people walk into the camps each day, and we are working to distribute bed nets to them the second they arrive. I saw with my own eyes the dedication of UNHCR staffers to caring for these individuals, but they need our help. As we honor mothers this week, I urge you -- on behalf of the woman who raised you -- to send a $10 bed net to protect a refugee mother and her child. Go to www.NothingButNets.net to send a net and save a life.

Happy Mother's Day.
Related
Popular in the Community