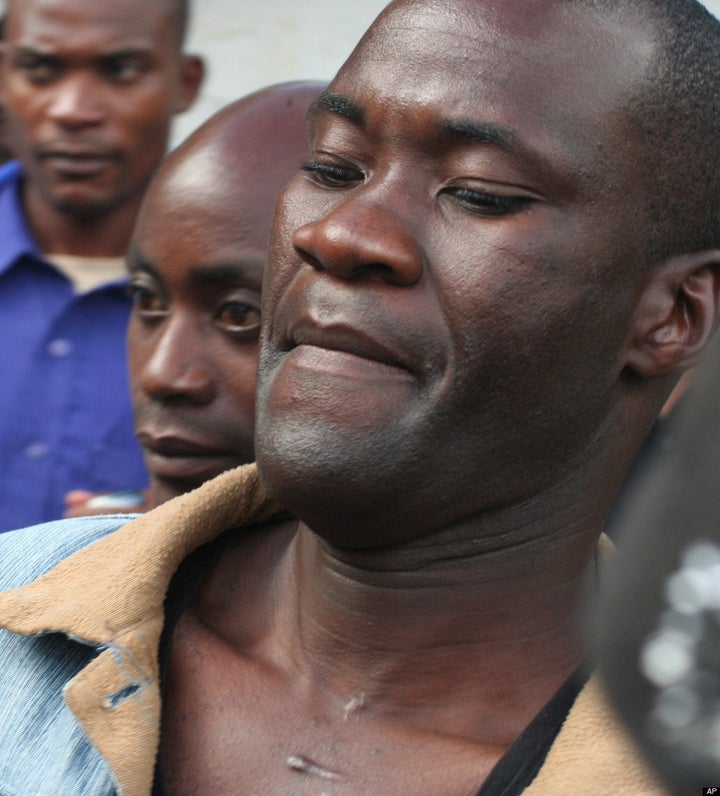 By Frank Jomo and Trevor Grundy
Religion News Service
BLANTYRE, Malawi (RNS/ENInews) A Presbyterian church in Malawi has welcomed a 14-year jail sentence for two Malawian men who held a traditional engagement ceremony in a country where same-sex relationships are a crime.
"As a church we don't support homosexuality or same-sex marriages. That is both un-African and un-Christian," the Rev. Levi Nyondo, general secretary of the Church of Central Africa Presbyterian, Livingstonia Synod, told ENInews. "We are happy they have been sentenced to 14 years in jail."
A magistrate's court sentenced Steven Monjeza and Tiwonge Chimbalanga to the maximum 14 years in prison on Thursday (May 20) after convicting them of buggery (sodomy) and gross indecency.
"I am giving you a scary sentence so that the public must be protected ...," Chief Resident Magistrate Nyakwawa Usiwa Usiwa said. "Malawi society is not ready to see its sons marrying other sons, nor daughters marrying daughters. It is immoral in our society."
Non-governmental organizations present at the court hearing described the sentence as extreme.
"We are shocked with the sentence," said Undule Mwakasungula, executive director of the Centre for Human Rights and Rehabilitation. "Sending them to jail will not stop them from being gay. We will help them appeal this case and I hope the High Court will be lenient."
But the local Presbyterian church urged the government of Malawi, which is one of the world's poorest countries, not to be bullied by foreign donors into legalizing homosexuality.
"The donors can stay with their money, we have our morals to protect," said Nyondo. "The government should stand firm, we are supporting it. They should not be bullied into submission by donor money."