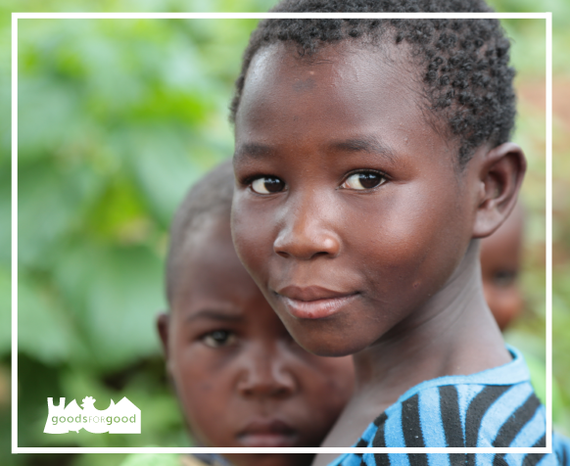 Over the last few weeks, intense rains from Cyclone Bansi brought floods to the small Southern African country of Malawi. For a country whose rainy season spans five long months, these rains are not new. But this year, the scale of flooding is extraordinary, and the international press has taken notice. In disasters such as this one, the media often relies on large numbers to make the gravity of the situation tangible. Over one million people affected country wide. 336,000 people displaced. 645 injured. 172 missing. 104 confirmed dead. (UNICEF. MALAWI FLOODS SITUATION REPORT #8. 4 Feb. 2015.)
These numbers are big. They are scary. But as someone who has been working in Malawi for the last 12 years, the number I find myself most afraid of is not big at all. It's zero.
Zero is the number of harvests many of Malawi's subsistence farmers will have from their now-destroyed crops. Zero is the number of ways they will be able to transport their goods to market, with roads and bridges washed out and villages left isolated. Zero is the likelihood that Cyclone Bansi will be remembered as a singular weather event, and not a larger humanitarian crisis.
Today, as it has before, a humanitarian crisis is happening in Malawi. A lack of economic diversification and infrastructure not only leaves Malawi's extremely poor vulnerable during the rains, but also increasingly vulnerable after the floods recede. The 84% of Malawians who are subsistence farmers are faced with the painful reality that an entire year's worth of crops is destroyed. With no crops, there is no food. There is no money. There is no way of providing for their families today, or in the months to come.
In the last few weeks, various nonprofits have provided critical relief to those directly affected by the flooding. Yet despite the impact these efforts have, the effects are not long lasting. In a country afflicted by extreme poverty, the distribution of goods fails to create the safety nets people so desperately need. I know this, because in the past ten years, I have distributed thousands of tons of goods across Malawi. It's because of this experience, and not despite it, that I know a more comprehensive approach to development is needed.
To safeguard Malawians from future crises, it is crucial for the country to diversify its economy. It will create a more resilient country that will be more adept at responding to external challenges, including natural disasters. I have seen the impact seemingly small investments can have in creating safety nets for local communities. The effects are immediate, and they are sustainable.
In 2012, I transitioned goods for good from a nonprofit that distributed items to orphans in need into a nonprofit that uses microenterprise to help these same children. Over the past two years, goods for good has built ten small businesses in Malawi. These businesses are producing amazing returns on goods for good's initial investments, not only by becoming independent and profitable, but by working within a structure that reinvests financial returns back into the community. They are funding services for orphans--and not only for pens and uniforms, but also scholarships and feeding programs and basic medical care. They are helping Malawians build a foundation for their children, and for children who no longer have parents to care for them.
Pens will run out of ink, shoes will be outgrown, and t-shirts will wear thin. But, year after year, these businesses will care for generations of children who need support. They will build a system that can respond to both the immediate and future needs of their communities. And they will have an exponential impact on the people of Malawi. It's through this investment that Malawi will rebuild after disasters, and will be better equipped to respond to future crises. It's through this development that Malawi can grow.
Calling all HuffPost superfans!
Sign up for membership to become a founding member and help shape HuffPost's next chapter