This Father's Day, dads in Malawi can celebrate stepping up to ensure their babies get the best chance at survival.
Just five years ago, males in Malawi simply did not participate is women's antenatal care services, which had a grievous effect on the way pregnant women with HIV addressed their health needs, according to UNICEF. But that figure has improved dramatically recently thanks to a government program that's working to break the stigma around the issue and encourage men to be more involved in their wives' well-being.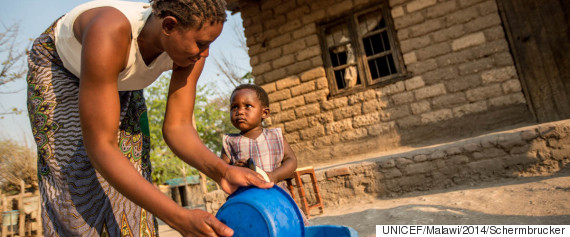 Every year, 40,000 babies in Malawi are born with HIV, a statistic that could be significantly reduced if women got tested and the appropriate treatment, according to UNICEF. So, in 2012, with support from UNICEF and other agencies, the Ministry of Health introduced the Male Champion Model in rural areas in Malawi so that males will encourage their partners to find out their status.
"A lot of women believe that their husbands will leave or divorce them if they found out," Mary Mkuzi, 18, whose husband participated in the mentorship program, told the aid organization.
Since then, 3,400 male motivators have been trained in six districts in Malawi, and they're expected to visit at least two households a week. Their goal is to reach out to other men in the community and urge them to play a pivotal role in their partners' and children's healthcare.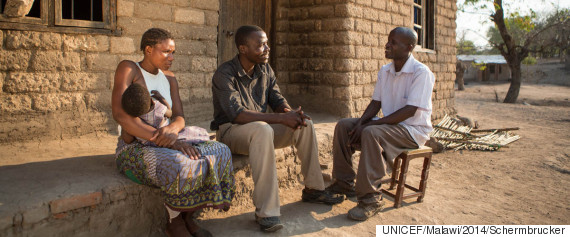 The mentees, for example, are encouraged to get tested with their wives and to urge their wives to seek out anti-retroviral drugs, which have proven to reduce the chances of mother-to-baby HIV transmission.
As of last year, the rate of men participating in antenatal care services rose from zero to 86 percent, according to UNICEF.
The program has arrived at a critical time for this demographic.
Adolescent girls are more vulnerable, however, due to physiological factors that make them more susceptible to infection.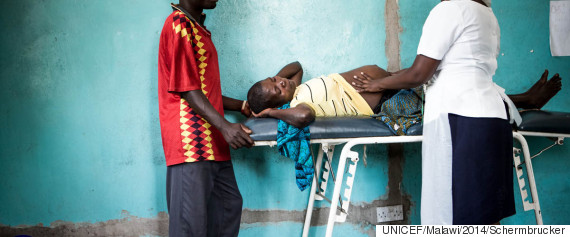 Health workers on the ground already feel emboldened by the program's results.
Beatrice Chigamba, head nurse at Chikwawa District Hospital, told UNICEF that she's seen a "dramatic" increase in the number of pregnant women getting tested, and as a result, a drop in the number of babies being born with HIV.
"My dream is to see more and more men participating in reproductive health issues, and HIV programs," Chigamba told UNICEF, so that in the end we will have an HIV-free generation."
To take action on pressing health issues, check out the Global Citizen's widget below.
BEFORE YOU GO
PHOTO GALLERY
10 Important HIV/AIDS Discoveries