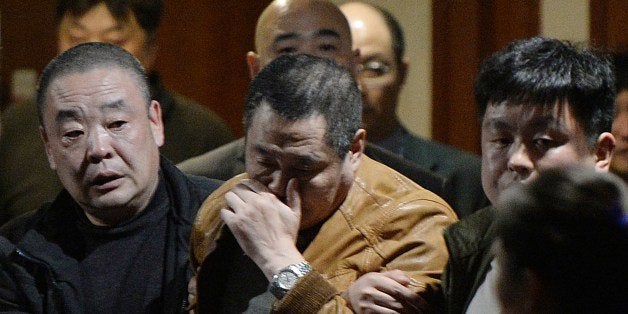 When Malaysia Airlines decided this morning that it would cease the search for survivors after new flight data proved flight MH370 crashed in the southern Indian Ocean, the company sent a text message to the families of the passengers.
Malaysia Airlines deeply regrets that we have to assume beyond any reasonable doubt that MH370 has been lost and that none of those on board survived. As you will hear in the next hour from Malaysia's Prime Minister, we must now accept all evidence suggests the plane went down in the Southern Indian Ocean.
The text message immediately set off a firestorm, with many on the Internet quick to criticize the airliner for not reaching out to relatives by more appropriate means.
In reality, the decision to text the families may not be as egregious as it seems.
MH370 families have chided Malaysia Airlines, as well as Malaysian government authorities, in part because the news media has continuously received new information about the missing plane before the families over the past two weeks.
Last Wednesday, the consternation reached a boiling point when family members stormed a press briefing. According to the The South China Morning Post, some of the relatives unfurled a banner that read, "We protest against the Malaysian government withholding information and holding up search efforts."
The choice to send a text message may have been a well-intentioned attempt by Malaysia Airlines officials to show families and the world that they were determined to get important information to relatives as quickly as it surfaced.
Malaysia Airlines did not ONLY send an SMS. The message was conveyed to all families face to face by our top management at the hotels.

SMS and phone calls were made to those who are not in the hotels via our family support center. We wanted to ensure that families are informed via all channels.
Kari Pricher, a CNN producer, added over Twitter that families were "prepared to receive information by text message."
In the digital age, it can be difficult, if not impossible, for companies to control the flow of information. In an effort to inform families first, Malaysia Airlines resorted to text messages. It was an unideal solution, but in today's media world, perhaps the best that it could come up with.
Popular in the Community