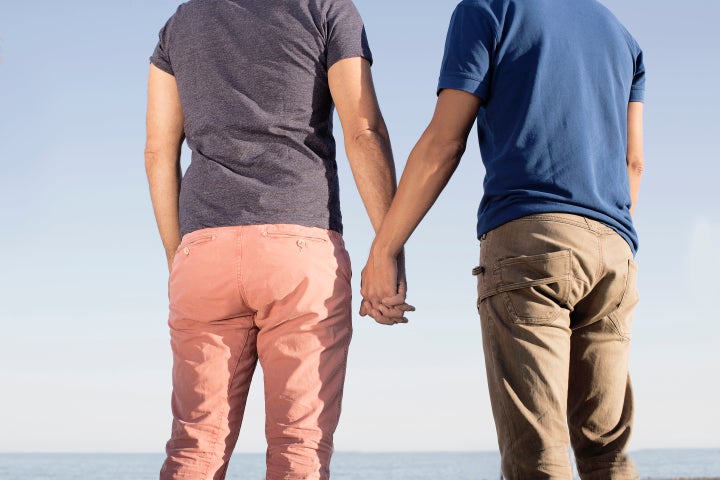 A Malaysian newspaper has come under fire from activists after for a "how to spot a gay person" checklist it published last Friday.
The Sinar Harian article said gay men like beards and mustaches, as well as wearing tight clothes to show off their "six pack" and going to the gym to check out other men rather than exercise, The Guardian reports. As for lesbians, they tend to hug each other, hold hands and belittle men.
Malaysian activist and social media personality Arwind Kumar blasted the article in a video that can be viewed below:
"I'm not sure who wrote this article, but ... don't try to be God. Take a step back down, take a seat back on your chair, do what you do and don't do this, because there are much more important issues in this country that need to be addressed," Kumar, who boasts more than 323,000 Facebook followers and 75,000 YouTube subscribers, said in the clip.
He continued, "If you really want to educate society, then explain to them the traits of a pedophile, a molester, a murderer, a kidnapper ― those people who actually endanger the lives of another."
Others were similarly incensed by the article.
Malaysia's conservative views on LGBTQ rights have made headlines a number of times in recent years. Last spring, the release of Disney's live-action "Beauty and the Beast" remake was delayed after director Bill Condon announced that the film would include a gay character ― LeFou, the goofy sidekick to villain Gaston ― for the first time in the company's history.
Though Malaysian officials considered releasing an edited version of "Beauty and the Beast" with its "gay moments" removed, the movie arrived in theaters intact ― albeit with a 13-plus age rating.
When Adam Lambert visited Kuala Lumpur as part of his Glam Nation Tour in 2010, the Pan-Malaysian Islamic Party staged a series of protests outside of the concert, accusing the singer of promoting "gay culture" with "lewd dancing" in his performances.
Lambert went ahead with the show, but agreed to "a few minor adjustments out of respect for the Malaysian government," according to Billboard.