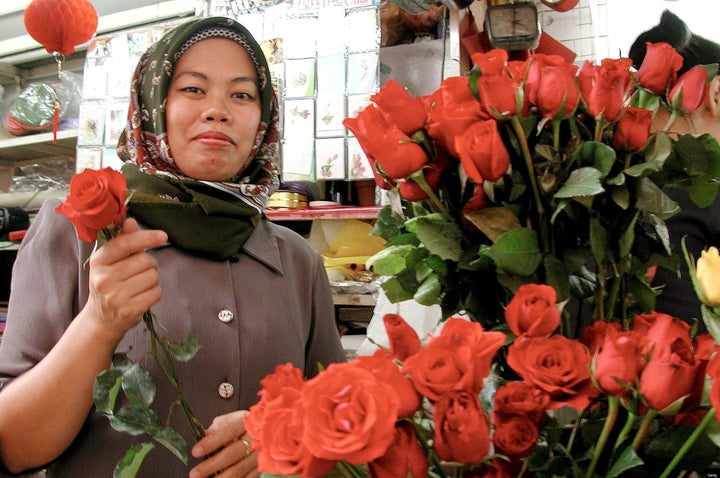 Malaysian lovebirds, take note: as part of nationwide campaign to encourage a sin-free lifestyle, the government is planning a crackdown on "immoral acts" in time for Valentine's Day.
The AFP is reporting that authorities in the northern states of Kedah, Penang and Kelantan as well as central Selangor state will carry out "immorality checks" on Feb. 14, said Nasrudin Hasan Tantawi, head of the Islamic party PAS's youth wing.
"We have identified spots in these states which are used by lovers and we are deploying local religious department officials as well as party members to stop such sinful acts like casual sex which violates Islam," Nasrudin told the AFP.
Though no additional details on how the offending culprits will exactly be nabbed were provided, among those targeted will be women found to be wearing no panties, and hotels offering deals for unwed couples. "We must stop such practices here as these are sinful activities," he added. "We are not trying to stop love, but want to ensure that whatever Muslims in Malaysia do is moral and in keeping with our faith."
Offenders, Nasrudin said, will be prosecuted under Islamic law. As Time has noted, Muslim-majority Malaysia operates according to a dual-track legal system whereby Muslims are bound by Shari'a law (in certain contexts) and non-Muslims are handled by the country's civil courts.
Related
Popular in the Community