Riduan Masmud was charged with raping a 13-year-old girl last February. On Monday, his counsel Loretto Padua revealed to the court that Masmud is now married to the young girl he was accused of assaulting. As The Daily Express notes, Padua had previously told the court that Masmud was in the process of seeking a lawful marriage to the teen in Syariah Court -- a separate court system that has jurisdiction over matters pertaining to Islamic law.
Malaysia's Ministry of Women, Family and Community Development is also advocating that Masmud be prosecuted. Minister Datuk Rohani Abdul Karim told Bernama, Malaysia's national news agency, the ministry is concerned that Masmud's action may set an example by providing an escape route in cases of statutory rape.
"In order to protect public interest and prevent such incidents, the Ministry urges that the man be charged under Section 376 of the Penal Code in the Sessions Court or Section 80 of the Sabah Syariah Offences Enactment 1995 in the Syariah Court for having sex outside of marriage," she told the news agency.
The rape, which allegedly took place in a parked car in Sabah around 10 a.m. on Feb. 18, was not brought to light until the 13-year-old's aunt filed a police report. Masmud, who has four children with his first wife, was charged with the crime 10 days later; however the teen later withdrew her report of rape on April 18, The Star reports. Masmud, for his part, is defending the marriage. Outside the courtroom Monday, he explained to reporters that the marriage was consensual.
"There are many cases of men marrying underage girls. I do not see why my case should be any different," the man said, according to The Star.
However, some have expressed quite a different view of the marriage.
"She is still a child and comes from an impoverished family," she told The Sun. "His statement that many other men are marrying underage girls begs the question of whether something is right just because everyone's doing it."
The Sabah Single Mothers Organization also condemned the action.
"This is despicable! This man has given a platform for other men to act (rape) and then get away with it (marry the victim)," President Norhanida Anol told Bernama.
Mariati Robert, head of the women and girls subcommittee at the Sabah Law Association, explained to Malaysiakini TV the young men in Malaysia "are quite aware that they should never have a sexual relationship with girls under 16," However, she advises that more education is needed.
"Out of this case we need to increase public awareness on the situation, on the law as it is, so there will be more respect," she said, adding "so people don't have relationships with underage girls."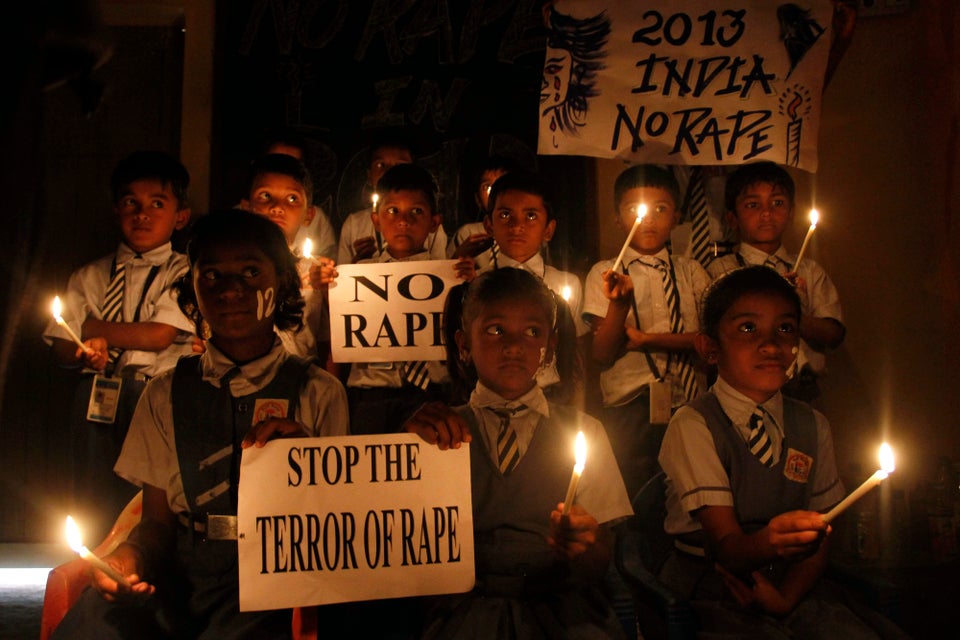 India Protests Against Gang Rape Case
Popular in the Community