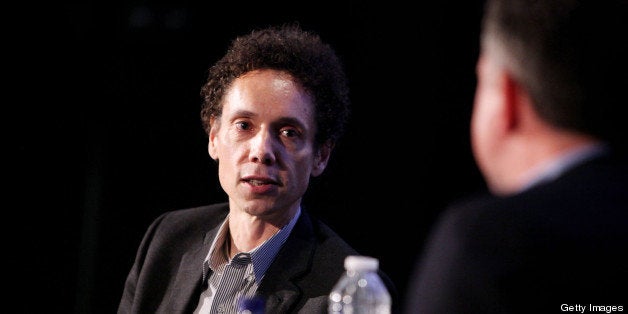 In a Q+A session with Bloomberg Businessweek writer Brad Stone, the Canadian author of The Tipping Point and Blink described the flagship NYPL building in Manhattan as a "massive money sink of a mausoleum."
"Every time I turn around, there's some new extravagant renovation going on in the main building. Why? In my mind, the New York Public Library should be focused on keeping small libraries open, on its branches all over the city."
Gladwell continued, "Luxury condos would look wonderful there. Go back into the business of reaching people who do not have access to books. And that is not on the corner of 42nd and Fifth [Avenue]."
A little earlier in the discussion, Gladwell spoke about libraries as "the only place where you can browse [books]. A world in which you can only find things that you have chosen to pursue is an incredibly impoverished one.
"Libraries are also safe havens for people who are not from privileged backgrounds, who do not have access to books and where there is no quiet space to work."
In the session, Gladwell also talked about the future of publishing - "We'll get to a situation where you'll buy the book and get it in every format that you want" - and booksellers, saying that "we are in a period where booksellers have a chance to redefine who they are and what they want to be. I don't think that's necessarily a bad thing... The presence of Amazon has expanded my options but it also makes me realize how much I cherish the experience of being in a bookstore."
Ultimately, he said, "When there is a great engaging book, people will read it. Everything else is irrelevant."
Though seen as something of a modern guru, Gladwell shies away from social media. When asked about Twitter, he responded:
"I have never tweeted - someone tweeted on my behalf, many years ago. Every now and then I look at @gladwell and feel very puzzled.
"It's weird for me as someone who writes for a living, that you would come home at night and write. It's like saying to a doctor, why don't you go home and do an appendectomy on the kid next door for fun? And who says my fans want to hear from me on Twitter? The assumption seems to be, the more of me that's available, the better. I know a lot of people who would like to see less of me."
Gladwell also spoke about his new book, David and Goliath: Underdogs, Misfits, and the Art of Battling Giants (out on October 1st), which is about how the most productive learning environments are sometimes those in which significant obstacles are present.
"My writing deals with challenges that are fairly universal," he said.

Related
Popular in the Community