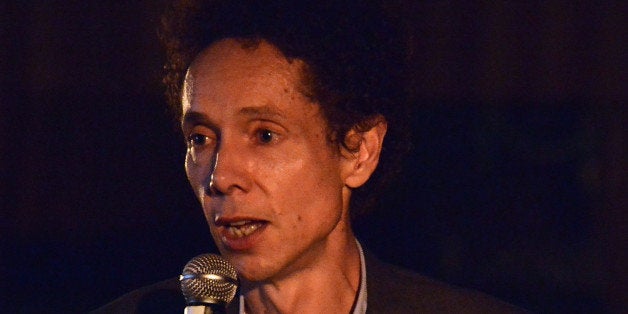 Malcolm Gladwell: best-selling author, New Yorker staff writer -- and tobacco industry toadie?
An article headlined "Shillers for killers," published Tuesday on the news site Pando, accuses Gladwell of shilling for Big Tobacco. It cites a college internship Gladwell had at a journalism center funded by tobacco companies, an article he wrote for The Washington Post in 1990, and the appearance of his name in a 13-page list of supposed "advocates" in Phillip Morris records.
Not so fast, Gladwell told The Huffington Post.
"I have been staunchly anti-tobacco for as long as I've lived," Gladwell wrote in an email. "I've never smoked. No one in my family smokes. I hate smoking. (I'm a runner, for goodness sake.) I am someone who is passionate about the dangers of smoking. It's something I have cared about for years -- and I've attempted to write about the issue with intelligence and insight. For these morons to come along and somehow maintain that I am sympathetic to big tobacco is beyond offensive."
Pando writer Mark Ames, who wrote the article, compiled examples of journalists, media personalities, Ivy League researchers and civil libertarians, among others, collaborating with cigarette companies to push misinformation downplaying the perils of smoking.
Ames wrote that the collaborators are "accessories to the greatest crime in human history." And Gladwell was first on his list.
The strikes Ames made against Gladwell first appeared in a 2012 post by Yasha Levine on shameproject.com. SHAME is the site's acronym for "shaming the hacks who abuse media ethics." Levine now works for Pando.
Gladwell said Ames never asked him to respond to the accusations. Ames wouldn't speak to The Huffington Post on the phone, but sent an email explaining why he didn't contact Gladwell.
"I thought I made it clear in my article that I was re-reporting what my Pando colleague Yasha Levine originally reported on Gladwell — and yes, Yasha did reach out to Gladwell, and he and Gladwell had a lively exchange that ended up making Gladwell look far worse than any of us imagined possible," Ames said. Click here to see the back and forth between Levine and Gladwell.
Gladwell, in his email to HuffPost, responded to the Pando article point by point.
While Gladwell was an undergrad at the University of Toronto in the early 1980s, he had a summer internship at the National Journalism Center in Washington. Here's how Ames' characterized it:
Gladwell had been trained at a tobacco-funded right-wing group called the "National Journalism Center" -- whose other alumni include Ann Coulter, Fox's Greg Gutfeld, Tim Carney, and Debbie Schlussel.
Gladwell wrote that his political views have changed since the internship.
"At the time, I would have described myself as a conservative," he said. "I would describe myself as a liberal now -- and have been since the late 1980s. The only 'training' I got there was in underage drinking."
Next, Ames cited an article Gladwell wrote in 1990, when he was a business reporter for The Washington Post, with the headline "Not Smoking Could Be Hazardous To Pension System." It featured economists predicting increased federal spending on Medicare and Social Security as more people lived longer by smoking less.
Ames wrote that the article was "an example of Gladwell aligning with Philip Morris messaging" and amounted to a rehash of an earlier study from a think tank backed by the tobacco giant. (Philip Morris made Marlboro, Parliament and other cigarettes. The cigarette manufacturer is now known as Philip Morris USA and is a division of Altria.)
The Washington Post article was actually "the OPPOSITE of a pro-tobacco industry piece," Gladwell said.
"I wrote it because I caught the tobacco industry in a damning contradiction. In order to combat the attempt by congress to tax them to cover the costs of illness related to smoking, the industry had to admit that tobacco kills smokers at such a young age that they never had the chance to run up big health care bills," said Gladwell."For years the industry argued that they should be left alone because smoking didn't kill people. Now they were arguing that they should be left alone because smoking was actually extraordinarily efficient at killing people. I am not sure why the irony here is not obvious."
Ames wrote that he considers Gladwell a "Third Party 'advocate'" because of a file he found in Philip Morris records at the University of California-San Francisco's Legacy Tobacco Document Library.
But the file is actually titled a "third party message development contact list." There are 13 pages of names and affiliations, such as magician Penn Jillette, who appears above Gladwell. It says nothing about how the list might have been used or what contact the company had with anyone on the list.
"I have no idea why Philip Morris thought of me as a third party advocate," Gladwell wrote. "If iI had to guess, though, I would say that it is because have always been a foe of using tort law to rein in smoking. I thought -- and continue to think -- that bringing suits against big tobacco is inefficient and ineffective." Federal regulations are a better way to combat smoking, Gladwell said. He mentioned a 1996 review he wrote in the New Republic of three smoking-related books that touched on drawbacks of relying on lawsuits to tame the industry.
Gladwell wasn't the only journalist thrown under the bus by the Pando article. There was a comment from only one of the journalists and media personalities Ames cited. That was columnist Dave Barry, who wrote to Pando after the article was published. Like Gladwell, Barry said he was anti-tobacco and "stunned" to see his name on the so-called advocates list.

Calling all HuffPost superfans!
Sign up for membership to become a founding member and help shape HuffPost's next chapter