Malcolm-Jamal Warner wants to keep folks "woke" in a new short film titled, "You Can't Hear Me."
Starring and written by Malcolm-Jamal Warner, spoken word artist-producer David Bianchi, and spoken word artist Chris Wood, the five-minute short film displays the trio citing spoken word poetry that highlights some of America's civil and social ills including systematic oppression, deportation and mass incarceration.
Warner tells HuffPost that he wants the socially-conscious film to serve as an symbol of solidarity at a time we need it most.
"Our differences ― in race, sexual preference, economic ― have always been used as distractions to keep us divided," he said. "We get so wrapped up in our own stories that we can't hear each other. I want the take away to be that we are all in the same boat."
"To ignore injustices such as the few we address in the film simply because they may not seem to affect you directly right now, is to leave yourself unprepared when their effects show up at your front door," he added. "That's the awareness we want to continue to bring to light as we stand in solidarity with activists and the politicians who really are doing their work for the people."
The film is part of a spoken word series called "Spinema." As the creator behind "Spinema," Bianchi ― who has also partnered with the digital storyteller platform Outspeak ― decided to highlight some of America's criminal justice issues using visual metaphors.
"We decided that having our hands tied and blindfolded was the metaphor for living blind justice, but having a jet-black figure of Lady Justice that wasn't blindfolded was the juxtaposition," Bianchi told HuffPost.
Director Chris Folkens added that the short film is his "creative answer to a lot of questions posed in our world today."
"So many of the struggles and damage we are seeing reflected in our community are symptoms of deeper issues like racism, bigotry, greed, police brutality, etc," Folkens said. "This piece showcases the struggle that many people are experiencing and also the fractured nature of each person's struggle."
For Warner, spoken word has always been a vehicle to raise awareness around important issues in society. He tells HuffPost poets and spoken word artists are vital.
"Since the beginning of establishment, poets and spoken word artists have always been both vocal supporters and critics of government," he said. "And in this age of Trump as President, alternative facts, falsehoods becoming truth at the send of a tweet, it's vital that spoken word poetry does its job helping to keep folks 'woke' and not numb or shut down."
Check out Malcolm Jamal Warner in "You Can't Hear Me" in the clip above.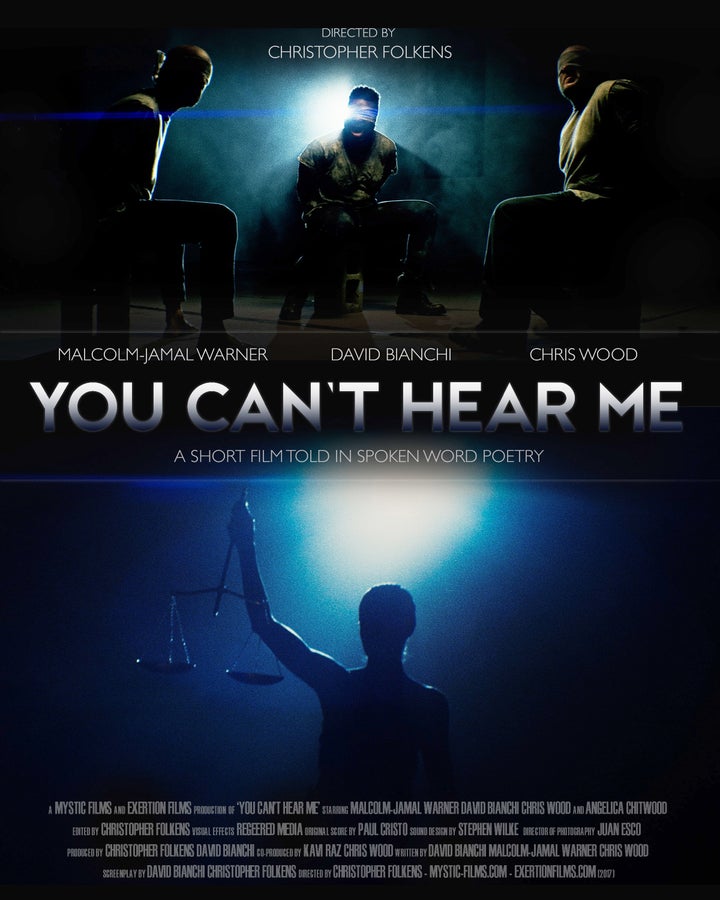 Before You Go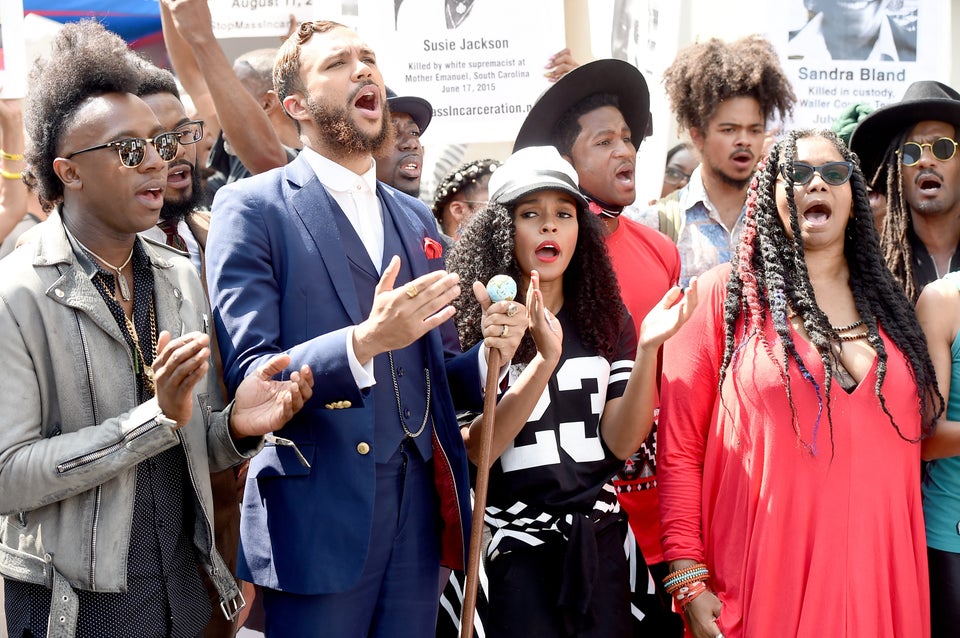 15 Ways Artists Fought For Larger Causes
Popular in the Community