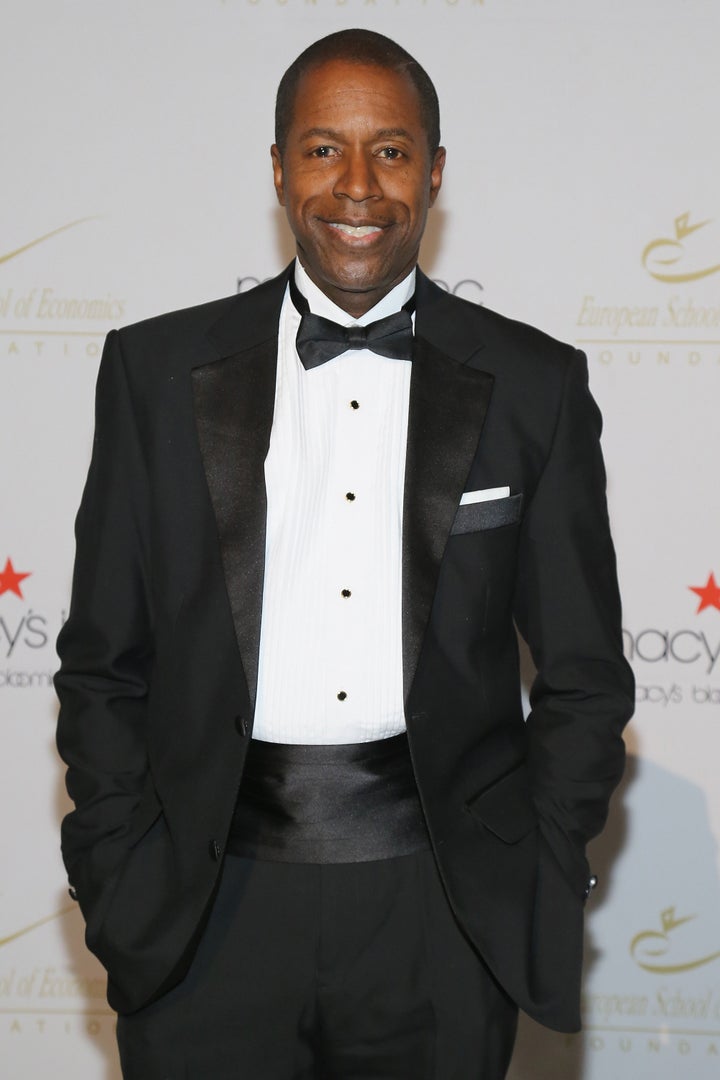 The officials were allegedly involved in a plan to get Smith on the mayoral ballot as a Republican. The FBI arrested them after an undercover sting operation on charges of bribery, extortion, and wire and mail fraud. Also charged were Bronx County Republican Party Chairman Joseph Savino, Queens County Republican Party Vice Chairman Vincent Tabone, Spring Valley Mayor Noramie Jasmin and Spring Valley Deputy Mayor Joseph Desmaret.
The allegations demonstrated that a "show-me-the-money culture seems to pervade every level of New York government," Manhattan U.S. Attorney Preet Bharara said in a statement. "The complaint describes an unappetizing smorgasbord of graft and greed involving six officials who together built a corridor of corruption stretching from Queens and the Bronx to Rockland County and all the way up to Albany itself."
The defendants "broke the law and the public trust," said FBI Assistant Director George Venizelos. "There is a price to pay for that kind of betrayal."
Under New York State election law, a candidate may run in the primary for a party he is not a member of without switching his registration if he receives permission from party leaders to do so. The procedure is known as receiving a Wilson Pakula certificate, after the former state legislators who wrote the law.
In order to run in the Republican mayoral primary, Smith would have needed to receive permission from GOP leaders in three of the five counties that make up New York City. Halloran allegedly assisted Smith in working to secure the support of Queens Republican leaders. He "essentially quarterbacked" Smith's campaign "by finding party chairmen who were wide open to receiving bribes," Bharara said.
"That's politics, that's politics, it's all about how much," Halloran allegedly said to an undercover FBI agent, according to federal prosecutors. "Not about whether or will, it's about how much, and that's our politicians in New York, they're all like that, all like that. And they get like that because of the drive that the money does for everything else. You can't do anything without the fucking money."
"You pull this off, you can have the house ... I'll be a tenant," Smith allegedly told an undercover officer posing as a wealthy real estate developer bribing leaders of the Republican Party county committees.
"I run the Queens County Republican Party," Tabone allegedly told that undercover agent, after frisking him to make sure he was not recording their conversation (he was). "Nobody else runs the party. I run the party."
Tabone is a top aide to John Catsimatidis, a Republican mayoral candidate. Catsimatidis issued a statement Tuesday morning noting that he was aware of the investigation and that his campaign and private business have cooperated. His spokesman, Rob Ryan, declined to elaborate on how the supermarket mogul had worked with federal officials when reached by The Huffington Post.
In addition to his work to aid Smith, Halloran allegedly accepted cash bribes from an informant for his failed 2012 congressional campaign in exchange for a job on his congressional staff. In the event that he lost, Halloran planned to use his role as a city councilman to direct city funds to non-profit groups to create a no-show job for the informant.
New York state Republican Party Chairman Ed Cox issued a statement in response to the arrests that steered clear of the details and said he was focused on protecting the election process.
"The arrest of elected and party officials this morning is deeply concerning," Cox said. "I urge federal and state law enforcement officials to do their jobs as thoroughly and expeditiously as possible to determine the guilt or innocence of those accused. The integrity of the electoral process for the voters of New York City must be preserved."
Cox's spokesman, David Laska, told HuffPost that the state GOP first learned of the investigation when the arrests were reported Tuesday morning.
Smith, a former temporary president and majority leader of the state Senate, has had a turbulent political history in recent years. In 2009, six months after assuming the Senate's top post, he was ousted in a coup when several renegade Democrats aligned with Republicans to give them control of the Senate. Democrats regained Senate control several weeks later in a deal that forced Smith to forfeit the powerful majority leader's office, leaving him with the largely ceremonial temporary president's role, which he held until Republicans gained the Senate majority in 2010. Smith also was the state's acting lieutenant governor for a period in 2009.
Smith last year defected from the Senate Democratic caucus to join the five-member Independent Democratic Conference, which currently controls the Senate in a coalition with Republicans. Smith was made the conference's chairman and became chairman of the Senate Social Services Committee as well.
In January, it was reported that Smith was under federal investigation regarding his role in an alleged bid-rigging scheme over a state contract to run a casino at the Aqueduct race track in Queens.
REAL LIFE. REAL NEWS. REAL VOICES.
Help us tell more of the stories that matter from voices that too often remain unheard.