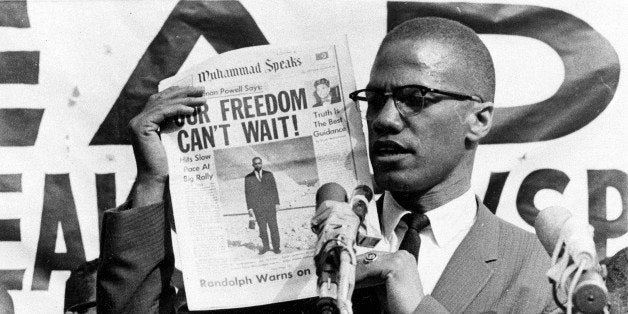 Many Muslim American activists consider social justice work to be a fundamental tenet of their faith -- but the community's cohesion on this front occasionally breaks down along racial lines.
Things are beginning to change, however, as black Muslim leaders work to raise the issues of racism and police brutality in the broader Muslim community, reminding Muslims of all backgrounds of the moral imperative to speak out against injustice.
Racism has affected the black Muslim community for generations. America's first Muslims were brought to the country as slaves, as historian Peter Manseau described in a recent HuffPost blog, and scholars now believe roughly 20 percent of enslaved Africans in the United States were Muslims.
Dawud Walid, the executive director of the Michigan chapter of the Council on American-Islamic Relations, said that when it comes to issues of racial justice, it can be intimidating for Muslims who are not black to speak out against police brutality when they already feel their community is "under siege" in the post-Sept. 11 world.
Unifying the American Muslim community around a vision for social justice is also hard because of how diverse the faith group is, said Donna Auston, a Rutgers University Ph.D. student studying anthropology and one of the founding organizers of Muslims Make It Plain, a coalition of activists that organized a rally and protest against police brutality on Dec. 27 in Philadelphia. Muslim Americans represent nationalities from almost 80 countries, and 37 percent of them were born outside the U.S., according to Pew Research Center.
"What you're dealing with is this religious imperative to be one community," Auston said. "Faith is supposed to tie us together with this sacred bond, and in some ways it does. But making that bond something that shows up in all times and circumstances is something that takes work."
The #BlackLivesMatter movement is one example of that work happening. The Michael Brown protests gave rise to the multi-ethnic Muslims for Ferguson group, spearheaded by prominent Muslim activists Muhammed Malik, Linda Sarsour, Mustafa Abdullah and Dawud Walid.
Malik, who was raised in Florida in a family of South Asian descent, said he was verbally and physically assaulted during college by a group of men at a gas station on the day after the Sept. 11 attacks. Because of the experience, he decided to dedicate himself to social justice work.
"I was connecting the dots, trying to get a broader perspective on how faith prompts us to stand with the oppressed here and abroad," Malik said.
After Michael Brown's death in August 2014, Malik went to Ferguson with a group of activists to report on protests as part of a human rights delegation sponsored by Amnesty International. The experience was part of the inspiration for the Muslims for Ferguson group, which supports campaigns related to racial justice issues.
"Ferguson is actually everywhere. We're seeing police brutality everywhere," Malik said. "It's time for black people, brown people, all people to support the struggle of 'Black Lives Matter.'"
Malik's entreaty points to the fact that for many black Muslims in the U.S., racial injustice and police brutality are daily, lived experiences. Racism exists even within the American Muslim community, said Margari Aziza Hill, co-founder of the Muslim Anti-Racism Collaborative, or MuslimARC, which works to address this discrimination.
Hill's uncle was shot and killed by police when she was a child, and she said that she and her husband, who is an imam, have both been racially profiled by law enforcement on numerous occasions.
"This issue is not just a solidarity issue," Hill said. "As a black American Muslim, police brutality is a central issue for me."
MuslimARC organizes events and trainings aimed at making the larger Muslim community more aware of the issues of racism and police brutality. Hill and MuslimARC activists created a "#BlackLivesMatter Toolkit for Muslims," which offers suggested actions and online resources for diverse Muslim communities to get involved in the movement for racial justice.
The toolkit's opening letter references Imam Luqman Ameen Abdullah and Amadou Diallo, two black American Muslim men who were killed by police, and reminds Muslim communities and leaders that "the Quran is clear in respect to the sanctity of life: 'Whoever kills a soul except for a soul or grave corruption in the earth, it is just as him killing all of humankind.'"
Hill said she's beginning to see a shift as more Muslim leaders who are not black get involved in activism around racial justice. And for many American Muslims -- regardless of race -- Malcolm X is a guiding light.
"Malcolm is a Muslim point of entry into this conversation of social justice that is rooted in Islam," Malcolm X researcher Zaheer Ali told HuffPost. "He provides people a historic point of reference [that] we too have a history of social justice in the United States."
While on the hajj pilgrimage in 1964, Malcolm X witnessed the power of faith to unite people across racial and ethnic lines. He had been a prominent voice for the Nation of Islam and a supporter of racial exclusivism prior to the trip, but he returned from Mecca a changed man.
"Never have I witnessed such sincere hospitality and overwhelming spirit of true brotherhood as is practiced by people of all colors and races here in this ancient Holy Land, the home of Abraham, Muhammad and all the other Prophets of the Holy Scriptures," he wrote in a letter from Mecca.
"There were tens of thousands of pilgrims, from all over the world. They were of all colors, from blue-eyed blondes to black-skinned Africans. But we were all participating in the same ritual, displaying a spirit of unity and brotherhood that my experiences in America had led me to believe never could exist between the white and non-white."
"As African-American Muslims, we look to Malcolm X as a model of what it means to be a spiritually guided activist," Auston, the Muslims Make It Plain organizer, said.
Auston recalled her frustration with the largely "lackluster" response from major Muslim advocacy organizations after George Zimmerman was acquitted in the 2013 killing of Trayvon Martin. She said she and other activists formed Muslims Make It Plain after the 2014 killings in Ferguson and Staten Island to remind the wider Muslim community about the example Malcolm X set for a united social justice movement.
Auston said that when it comes to Muslims Make It Plain, both the group's message and its name draw on the legacy of Malcolm X.
"Make it plain" is a phrase commonly associated with the historic figure, Ali explained, and it speaks to the values of clear communication and accessibility that informed the Muslim activist's work. Essentially, Ali said, the message is: "Break it down, make it clear, make the vision for justice very clear for everyone to see."
"While we may specifically be articulating our position on these issues as African-American Muslims," Auston said, "we are doing that with the intent to reach as many people as possible."
Before You Go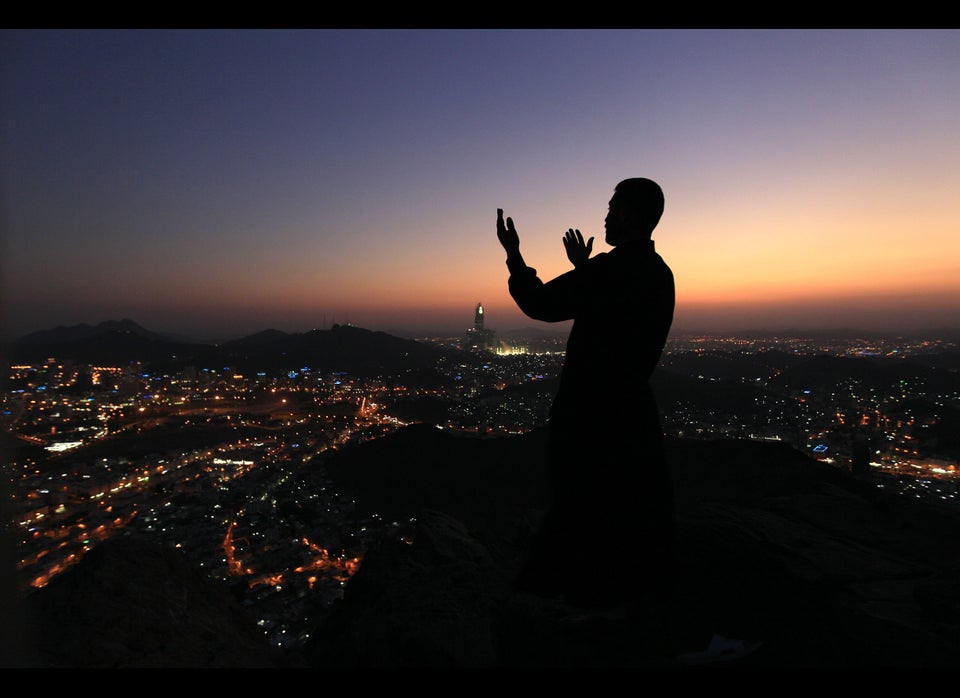 Views from the Hajj
Popular in the Community