A video of Malcolm X speaking in 1964 has uncannily predicted the way so many African Americans are feeling in the wake of Donald Trump's election.
The black nationalist leader spoke at a press conference in Cairo about the possible election of Republican presidential nominee Barry Goldwater, a candidate who during his time inspired a renaissance in conservatism that appealed especially to Southern racists (watch the clip above).
"Well if Goldwater ever becomes president one thing his presence in the White House will do, it will make black people in America have to face up the facts probably for the first time in many many years," Malcolm X said.
"This in itself is good in that Goldwater is a man who's not capable of hiding his racist tendencies," he added. "And at the same time he's not even capable of pretending to Negroes that he's their friend."
The Civil Rights icon concluded that should Goldwater be elected, he would inspire black people to fully reckon with "whites who pose as liberals only for the purpose of getting the support of the Negro."
"So in one sense Goldwater's coming in will awaken the Negro and will probably awaken the entire world more so than the world has been awakened since Hitler," he said.
Just swap out "Goldwater" for "Trump" ― X's words remain chillingly relevant. While Goldwater went on to lose to Lyndon B. Johnson, Trump has indeed won, and his win may be the inadvertent catalyst for Americans, both black and white, to take full stock of our racial tensions.
Watch the entire clip above.
Before You Go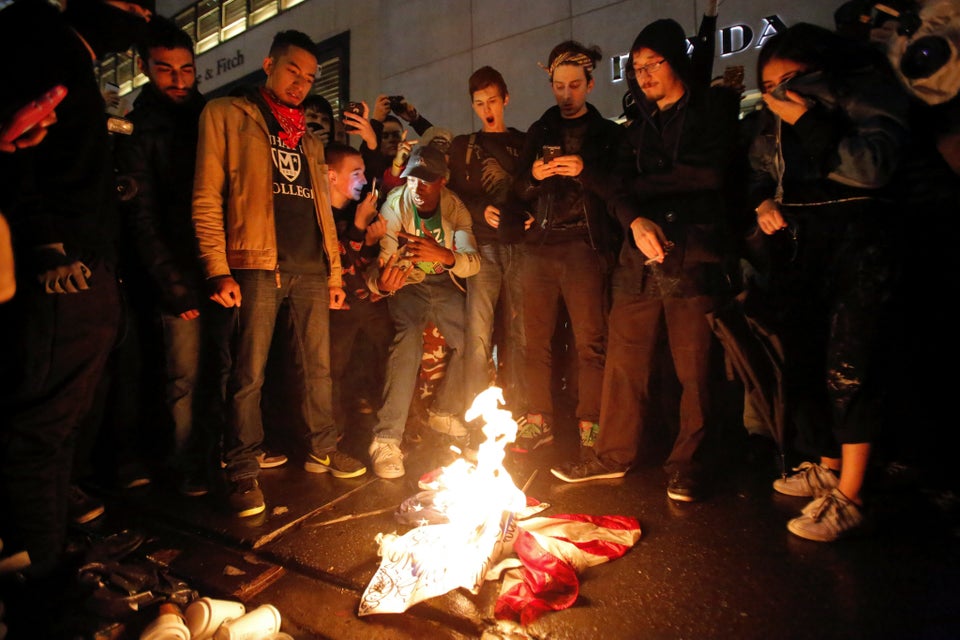 Donald Trump Win Sparks Protests Nationwide
Popular in the Community