A 15-year-old Maldives girl who was allegedly raped by her stepfather has been sentenced to 100 lashes for engaging in premarital sex, but prosecutors allege that the punishment relates to a separate incident and not the rape case.
Last year, police began investigating allegations that a 15-year-old had been repeatedly raped by her stepfather and impregnated after a baby was found buried on the island of Feydhoo in Shaviyani Atoll, the BBC reports. However, charges were brought against the teenage girl for premarital sex unrelated to the alleged rape.
Zaima Nasheed, a spokesperson for the Maldives juvenile court, defended the punishment of 100 lashes and eight months house arrest, claiming the girl had "willingly committed an act outside of the law," the BBC writes. She will receive the flogging when she turns 18, unless she requests it sooner.
Masood Imad, a spokesman for Maldives President Mohamed Waheed, also rationalized the penalty.
"She is not going to be lashed to cause her pain... rather, it is for her to feel the shame for having engaged in activity forbidden by the religion," Imad told the Agence France-Presse.
"The girl is already a victim and is traumatised, the authorities should be trying to protect her, not punish her," Meenakshi Ganguly, south Asia director for Human Rights Watch told the AFP, calling flogging "an inhuman, degrading practice... the kind of punishment that should not exist in their law books."
The Maldives -- an island nation located in the Indian Ocean -- is a popular tourist destination, but the country has faced criticism for its Islamic fundamentalism and practice of Sharia law.
Under the country's laws, pre-marital sex is a a crime and those found guilty are often flogged. In September 2012, a court ordered the public flogging of a 16-year-old woman who had confessed to premarital sex, while in the summer of 2009 a pregnant 18-year-old woman received 100 lashes in public after she admitted to having sex with two different men.
Minivan News notes that the state's motives for punishing a rape victim, who has suffered physical and mental trauma, are unclear.
In January, when the premarital sex charges were first brought up, Amnesty International spoke out in defense of the young girl.
He added that the punishment could induce more damage, saying "The fact that this time a 15-year old girl who has suffered terribly is at risk makes it all the more reprehensible. Flogging is not only wrong and humiliating, but can lead to long-term psychological as well as physical scars."
Related
Before You Go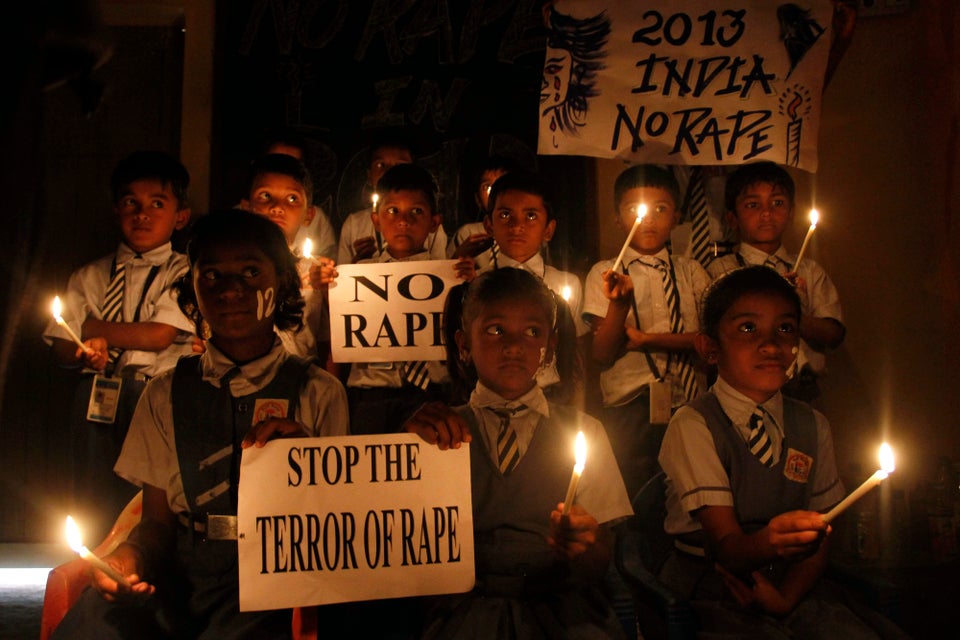 India Protests Against Gang Rape Case
Popular in the Community