This guy really brought the fiyah to the Miami Heat.
Or at least the team's dance squad auditions.
Dancer and choreographer Keith Wilson showed up to the open auditions for the squad earlier this month at American Airlines Arena in Florida. And though the squad is all-female, that didn't deter Wilson from burning up the dance floor during the first round of tryouts.
His incredible moves were, (thankfully), caught on camera and shared on YouTube. Watch as Wilson tears it down to Beyonce's "Run The World (Girls)." His energy is infectious and just when you think he cannot possibly get any more amazing, he throws in some jaw-dropping kicks and splits.
"It was very simple and easy for me to catch the beat, catch the move and just milk it for what it was," he told BuzzFeed of his audition.
While the dancer, who previously tried out for the squad back in 2012, didn't make the team, he hopes that more men will be inspired to take the plunge and audition for the group.
"Go for it!" Wilson told BuzzFeed. "Even if you get cut, it only takes one 'Yes' to make all the difference."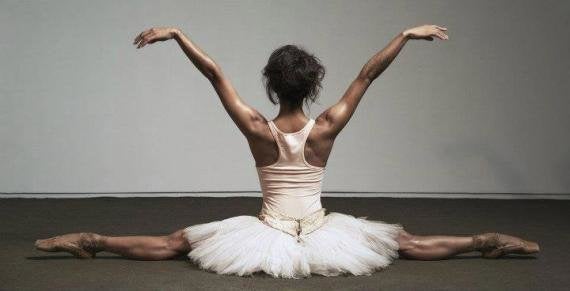 Ballet Dancers Changing the Landscape