Last month, the Supreme Court unanimously struck down a Massachusetts law that required protestors stay at least 35 feet from an abortion clinic. When "buffer zones" are eliminated or fail to discourage aggressive tactics, volunteer escorts provide protection for women trying to receive health care.
HuffPost Live's Ricky Camilleri spoke with some of those escorts to see how the short walk from parking lot to clinic door becomes an aisle of intimidation and fear.
Andrew Daar decided to become a volunteer in order to "help people assert their rights." In his year of volunteering, Daar says protestors' behavior has been consistently shocking, often falling just short of violence:
I've seen many forms of intimidation tactics, or people who are very tenacious even when they are being supposedly 'peaceful.' The Supreme Court kept saying, 'These are peaceful protestors, these are peaceful protestors.' Even when they're talking at a normal volume ... they're trying to impose their point of view on someone in a very emotional period in their life.
Volunteer Michael Nam put the purpose of escorts into serious perspective. "It seems a bit infantilizing to say I'm there to 'protect women.' I'm there to help patients trying to access health care."
Watch the full conversation about what it's really like outside an abortion clinic below: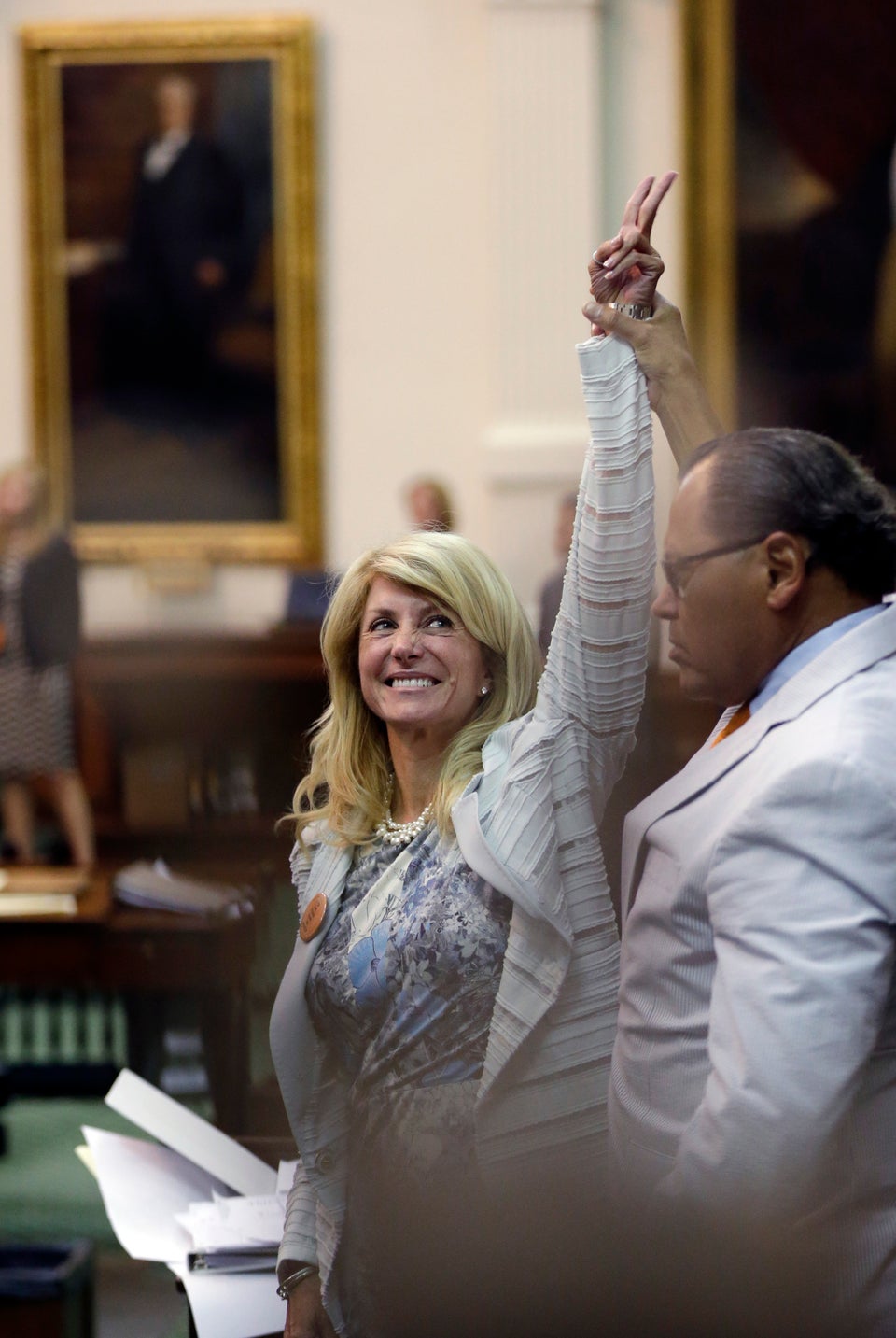 Wendy Davis Speaks For 11 hours On The Abortion Bill