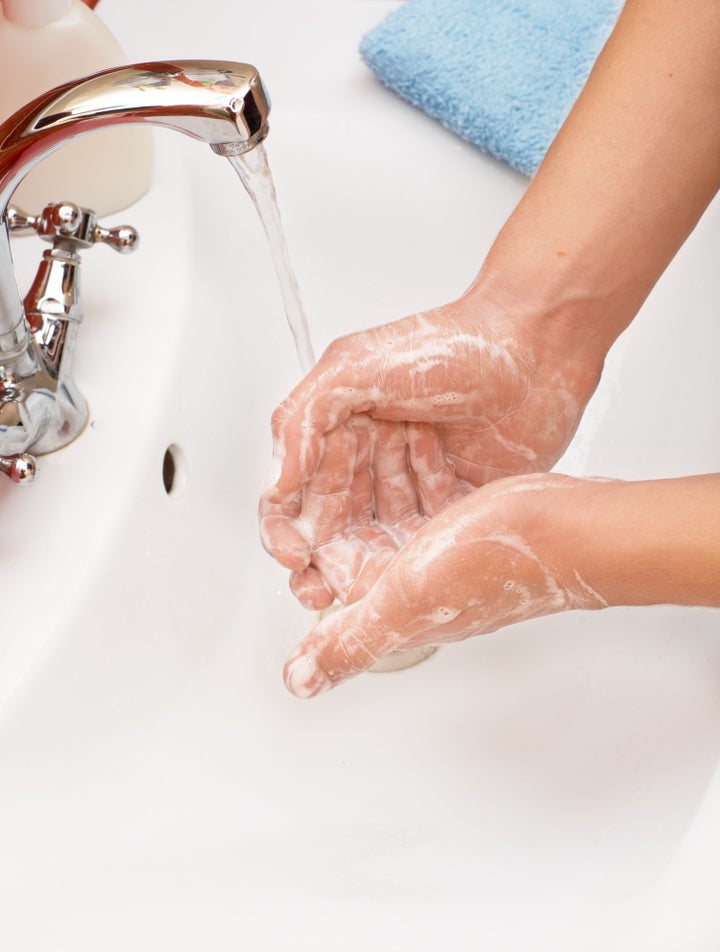 Researchers from Michigan State University, the University of Pennsylvania, Westchester University and North Central College found that posting up relatable reminder signs in men's bathrooms on a college campus boosted the hand-washing rate to 86 percent. The rate for men was previously known to be 77 percent, according to the Centers for Disease Control and Prevention.
"It is important from a public health standpoint, because quality hand washing can prevent transmission of many diseases and we have good evidence that people typically don't do it as often or as well as they should," study researcher Maria Lapinski, of Michigan State University, said in a statement.
Hand washing is one of the most important everyday things we can do to stop illnesses from spreading, according to the Centers for Disease Control and Prevention. For steps on the proper way to wash hands, click here.
The study involved first surveying male college students at Michigan State University about their handwashing behaviors; researchers found that only about 75 percent of them reported washing hands after using the bathroom.
Then, the researchers put up signs in the bathroom saying, "4 out of 5 Males Wash Their Hands." The signs also had a guide to handwashing, as well as images of students wearing MSU gear. The researchers recorded how many male students then washed their hands after these signs were put up, and found that 86 percent of them did.
Similarly, a study in the American Journal of Public Health showed that posting up reminder signs -- particularly those that made you feel ashamed if you didn't wash your hands -- helped to boost the handwashing rate among both men and women, TIME reported.
Specifically, a sign saying "Is the person next to you washing with soap?" garnered more hand washing than signs saying, "water doesn't kill germs, soap does," and "soap it off, or eat it later," according to TIME.