After Blake Beckford had his large bowel and small intestine removed, he was desperate to find a mentor in the fitness field who had faced a similar ordeal.
When he couldn't, the now-33-year-old decided he would just have to become that guy.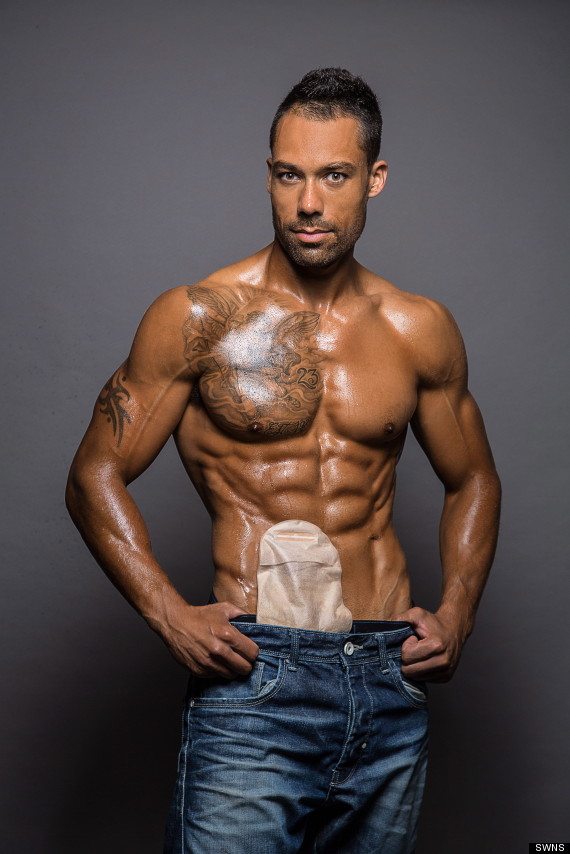 Since he was a teenager, the British man dreamed of making a career out of training and nutrition. But that dream was put into question in 2003 when he was diagnosed with ulcerative colitis, a form of chronic bowel disease that causes rectal bleeding, weight loss and fatigue, among other debilitating symptoms, according to Beckford's website.
After a decade of taking multitudes of pills, the situation only worsened -- leaving Beckford chained to a restroom where he would have to go sometimes up to 15 times a day.
That's when he to underwent an ileostomy -- a procedure that would require him to rely on colostomy bags to flush out his waste. While recovering, he was dealt another blow.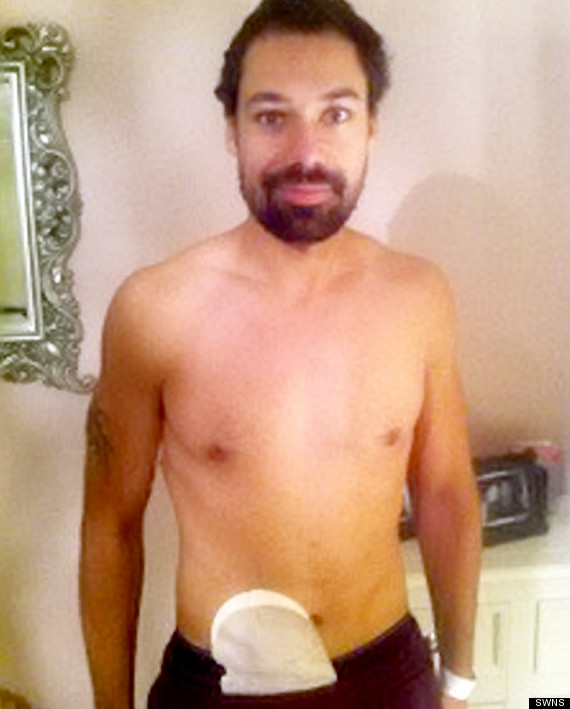 Since Beckford didn't have any role models to point to, he decided to set an entirely new precedent for any fitness buffs out there who happen to rely on colostomy bags.
Despite his atrophied abdominal muscles, he slowly, but steadily, increased the difficulty of his workouts.
After a year of adhering to a strict diet and balancing his cardio and strength training exercise, he found himself in the best shape of his life, he told the outlet.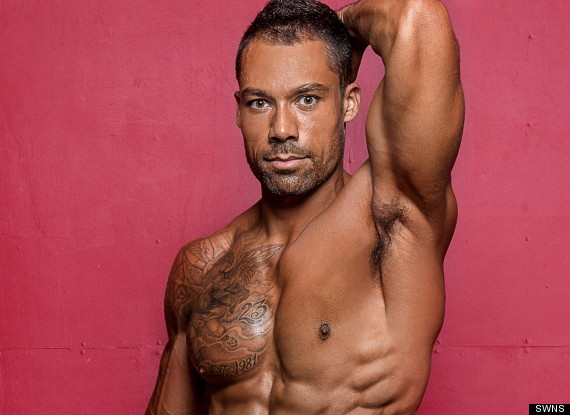 Beckford now wants to be the inspiration he was eager to find when he was first diagnosed with his condition.
The gym rat did a photo shoot with British photography Matt Marsh and the images reveal both his sculpted muscles and his colostomy bag. It's a series he hopes will help both raise awareness for inflammatory bowel disease (IBD), and show people with the condition just how much they can accomplish.
"I am determined to show people and society that having a stoma doesn't change who you are and it doesn't mean you're not normal," he wrote on his website. "It means you can achieve anything you want to do, you can be attractive and you can lead a normal life."
He's also working to spread his mission on social media by posting images and articles with the hashtags #FightWithBlake and #IBD.
His campaign has already inspired a number of people with IBD to upload their own images wearing colostomy bags.
If his initiative goes anywhere near as well as one we recently saw spread like wildfire, it's likely to have a major impact on the IBD community.
In June, Bethany Townsend -- an aspiring British model with Crohn's disease -- decided she was tired of hiding her colostomy bag. She had her husband snap a picture of her in a bikini while on vacation in Mexico and bravely sent it to the Crohn's and Colitis UK, a nonprofit that works to improve the quality of life for people with IBD. The group posted the photo to its Facebook page and it has since collected more than 240,000 likes. It also inspired people across the world with IBD, many who had never publicly talked about the disease, to tell their stories and share their images.
"If I can inspire or help other people in my position to feel a little more comfortable in their own skin," Townsend told the Daily Mail, "then I'm really happy."
Related
Before You Go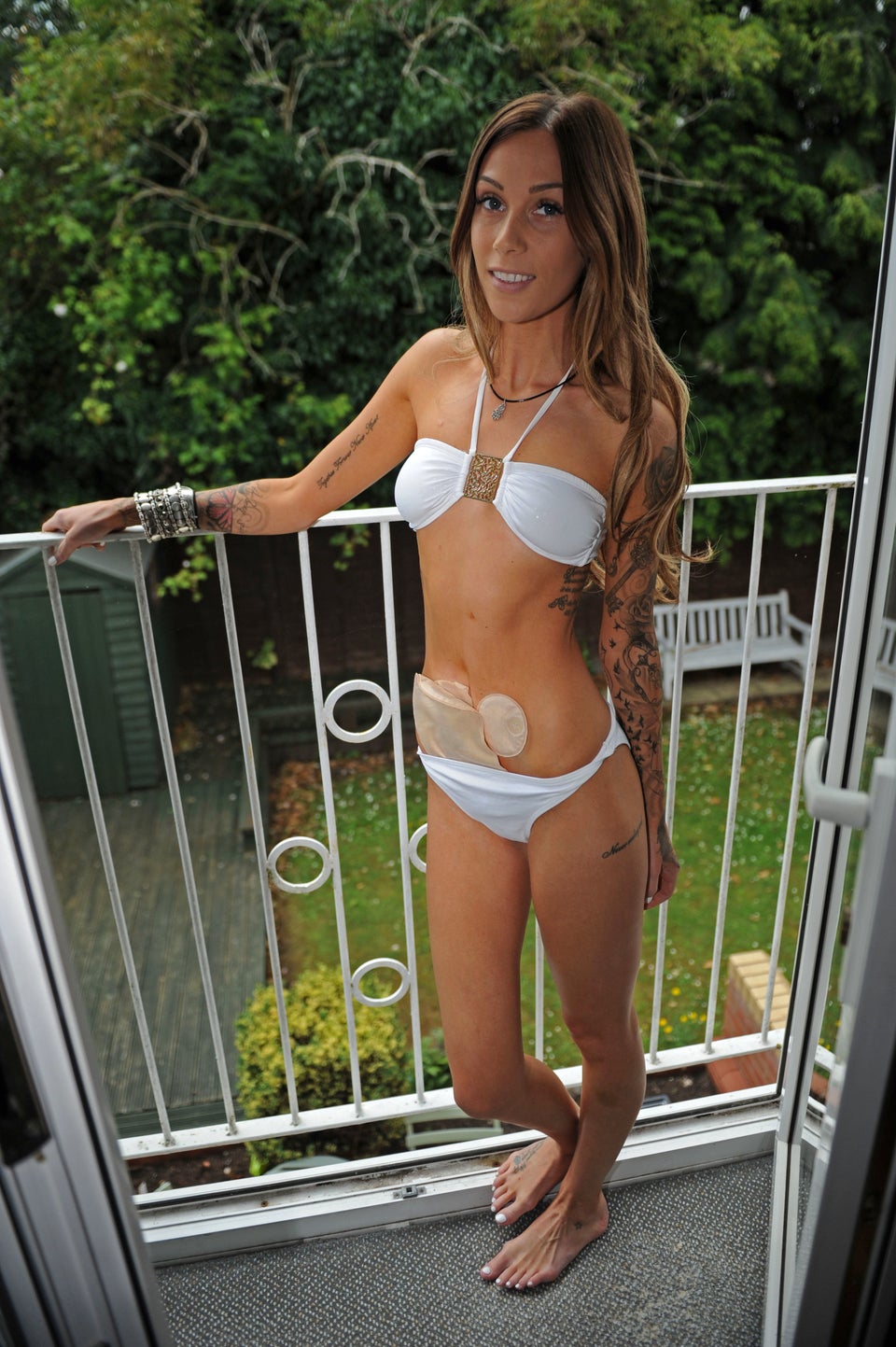 Aspiring Model Bares Colostomy Bags
Popular in the Community